How To Freeze Peppers
We've been growing a lot of peppers in the garden this year including bell peppers (we even got the yellows to grow this year), jalapenos, tabasco, habanero, hot wax peppers and a few varieties. We've been eating a lot of them in salads, making hot sauce and salsa… you name it, we've probably tried it. But there were still more peppers growing than we could eat.
Thankfully it is very quick and easy to preserve any type of pepper in the freezer. Here's how I do it. It's a super simple 3 step process.
Harvest Your Peppers
Clean, Chop and Deseed (optional)
Freeze and Store
You can harvest peppers from your garden, or stock up at the grocery store and farmers market. Bring your peppers inside and clean the. Next think about how you want to use your peppers. For example,  like to use bell peppers sliced in stir fries, I also like to have some mild peppers like bell and wax peppers roughly chopped to use in salads.
Hot peppers I either freeze whole, sliced in half, or deseeded and roughly chopped to use in hot sauces, salsas, soups etc. Think about how you want to use your peppers after you take them out and thaw them. Then prep accordingly.
Next get out a couple of cookie sheets. If you want you can line it with wax paper, but a plain cookie sheet works fine for me. I just wash it really well after I'm done. Spread your peppers on the cookie sheet in a single layer. Don't crowd them too much. Stick the cookie sheet in the freezer for 30 minutes or until your peppers are frozen. Transfer them to a freezer bag, squeezing out as much air as possible as you close it. Label well and store in the freezer for up to a year. Rinse and repeat until all your peppers are processed.
To use the peppers late in the year, just thaw and use in place of fresh peppers.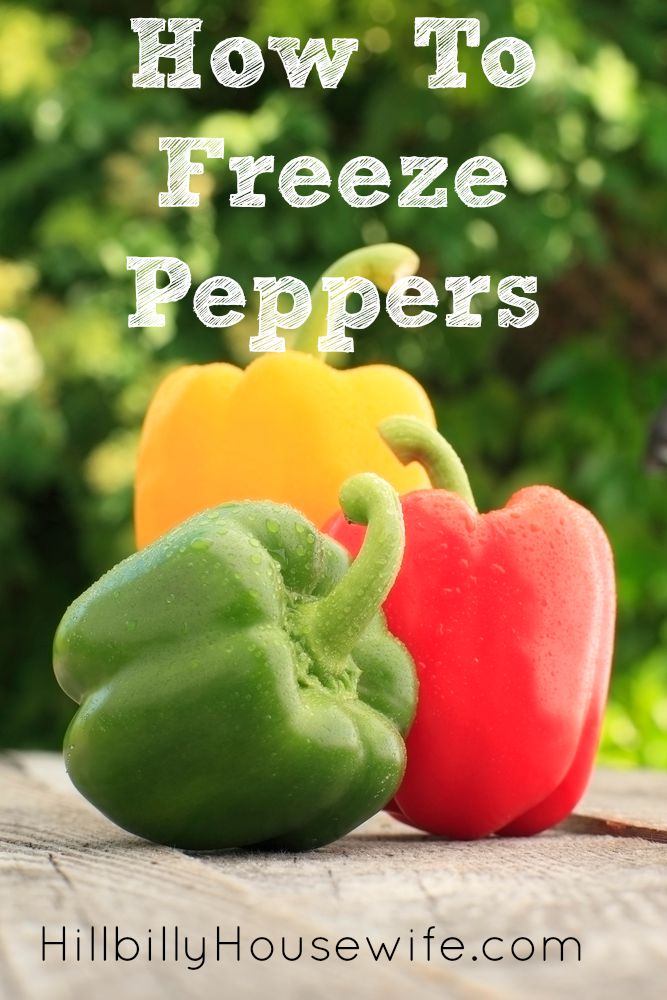 Disclosure: Some of the links below are affilate links, meaning, at no additional cost to you, I will earn a commission if you click through and make a purchase.