How To Make Your Own Air Freshener Spray
Do you remember watching the first few ads for air freshener spray like Febreze? I remember seeing them and think that it'll never catch on and it certainly wasn't something I would ever use. Boy was I wrong. I bought my first bottle a few months after we got our cat to get rid of some odors and I've gotta tell you, they work. I've been using them for a couple of years now. And as much as I'm all for making your own homemade convenience foods, it honestly never occurred to me to make a DIY air freshener or fabric refresher.
I came across a video a few weeks ago on YouTube that showed how to make your own homemade version. I'm sharing it below. I figured I'd give it a try and see if it worked. I had the baking soda and some lavender essential oil. The only thing I was missing was a spray bottle. Thankfully my dollar store always has some around. I grabbed two for a dollar and got to work.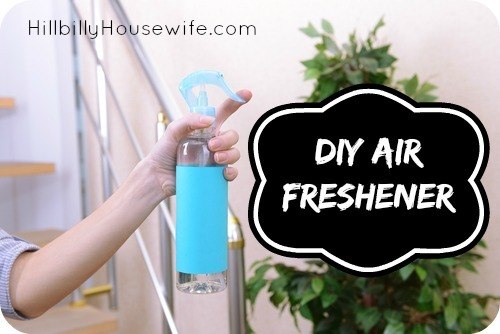 Here's the Homemade Air Freshener Recipe: 
1 1/2 tbsp baking soda
essential oil (I used 3o drops of lavender oil)
3 cups of water
I mixed everything in a large pitcher and then poured it into my spray bottle. I've read a few comments where people had trouble with this mixture clogging up their sprayer bottle. The key is to mix it well and stir long enough so all the baking soda is completely dissolved.
It works just as well as the store bought kind and I love that I can customize the scents. As an added bonus, I know exactly what goes into the spray and what I'm spraying all around the house. It works well on furniture and carpet (be sure to test an area before you spray it all over the place) and as an air freshener.
Give it a try and let me know how you like this DIY air freshener and fabric refresher.
Disclosure: Some of the links below are affilate links, meaning, at no additional cost to you, I will earn a commission if you click through and make a purchase.