About The Hillbilly Housewife
Hi there! I'm Susanne, owner of HillbillyHousewife.com.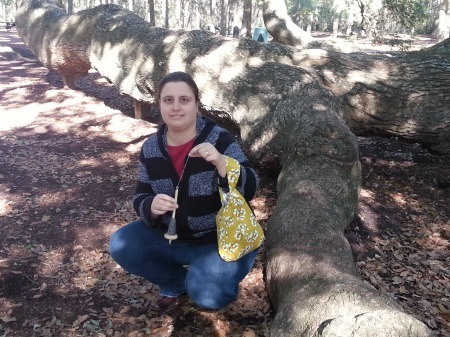 I'm also a mother, wife, daughter, sister, aunt, friend, and neighbor. I struggle with many of the same things you do each day. With limited time, money, and energy, we need to search for the very best resources to run our household and raise our family. And, if we can squeeze a bit of fun in between, we can end our days with a smile and a grateful heart.
Frugal living is the focus here because I believe if we can live within our means, we can truly enjoy all the blessings God has given us. In my busy household where everyone needs to eat, an assortment of pets who are anxious to play, and a husband is looking for attention, too, finding balance is often difficult. That's why I am always looking for ways to make running a household easier, as well as less costly.
If you find yourself struggling with expenses and debt, I can sympathize with your situation because my family has been there. Many of us know the frightening situation of having to make everyday purchases such as food with a credit card. I know how fast a few charges can add up to an almost insurmountable mountain of debt. That's what I hope to provide here – real help for your household budget.
The grocery bill is one of the fastest and easiest ways to cut expenses. The official USDA Cost of Food for a family of four on the Thrifty Plan has risen to well over $500 a month, and it continues rising each month!
This is the reason I like to feature frugal home-cooked meals, many made from scratch. Along with the recipes, I try to provide information and resources you can use to help plan and prepare your meals at home to avoid those last minute trips to the grocery store or fast food place. With this information, I hope you will find the tools you need to really slash your food budget.
But, cutting the food budget is just the first step to solving a family's financial struggles. Once you start planning and cooking frugal meals, you'll find you have some much needed breathing room so you can tackle your other financial issues. That's where our debt reduction tips, household organization tips, and other articles and resources come into play.
My mission is to provide a well-rounded approach to all areas of keeping a home, and provide a place for you, my readers, to voice your opinion and share recipes and tips with each other.
If you enjoy this site and find something that helps your family live a better life, please be sure to share your good news with us and others. I welcome your comments, as well as your own recipes and frugal tips.
As the Hillbilly Housewife website grows and reaches a larger audience, I hope to provide an even stronger community of support, reflection, and shared blessings. God's peace to you all.
–Susanne
Disclosure: Some of the links below are affilate links, meaning, at no additional cost to you, I will earn a commission if you click through and make a purchase.