Roadside emergencies are inevitable. The question isn't if, it's when. Will you be prepared? If you drive at all, at some point in time you will be faced with a roadside emergency. A broken fan belt, a dead battery, a flat tire or leaking radiator are just a some of the things that can happen when you travel. No one can predict when they'll have an emergency along the road. The best you can do is be prepared.
A minor emergency, such as a flat in the middle of the day when you can use your cell phone to call the nearest mechanic, is one thing.  But, having a major emergency, such as the same flat tire in the middle of the night in a blizzard with no cell phone service, well, that's the sort of emergency you want to be prepared for. Even if you don't know much about how to fix your car, you can be prepared to do small things such as add water to the radiator or oil to your engine or jump your battery. But, if its more than you can handle you can be prepared to wait it out.
When planning for a roadside emergency, you want to think of two emergency kits; a personal kit and a car kit.
Your Personal Kit should include:
Drinking water
Flashlight with extra batteries
Walking shoes
An extra pair of socks
Non-perishable foods such as snack bars, granola, nuts, etc.
Blanket
Coat
Boots
Warm gloves
Hat
Rain poncho
First aid kit
Your Car Kit should include:
Jumper cables
Flash light with extra batteries
Work gloves
Spare tire (filled), jack and lug wrench
Fire extinguisher
One gallon jug of water
Ice scraper
Multipurpose tool, such as a Leatherman
Small shovel
Kitty litter or sand to use as traction if you are stuck in the snow
2 quarts of motor oil
Paper towels
3 road flares or reflective warning cones or triangles
Duct Tape
Windshield washer fluid
Tire pressure gauge
Rags
If you're traveling for a long distance you will want to pack a personal kit for other family members, as well. Especially when you travel with children, you will want to pack the items they may need if you are stranded for a period of time. Remember items such as:
Formula
Baby food
Water
Snacks
Diapers
Extra clothes
Blankets
Mittens
Hats
Warm shoes and boots
Stroller or other carrier
Games (to keep your kids occupied)
The best thing to do when preparing your kits is try to imagine if you were stranded and couldn't get home for hours. Remember, you will be without electricity, heat, or other comforts of home. What would you want in your car if that were the case? Even small roadside problems can be difficult. A short trip across town could leave you stranded if something happened to your car. You'll want to be prepared as best you can be for these situations so you can return home safe and sound.
Having a bag packed and ready to go in case of a sudden evacuation or emergency is good advice. You'll have peace of mind knowing that you've prepared for each member of the household to 'grab and go' their own pack if the times comes to make a hasty departure.
Here's a few things to think about when planning for your own family's emergency packs:
Who Should Have a Pack?
Every person in your household should have his or her own backpack or other easy to carry bag loaded with essentials, plus any specific items they need. This includes your pets, too.
What Kind of Pack is Best to Use?
A durable backpack is your best choice. Backpacks are made to distribute the weight evenly over the back and shoulders while allowing your hands to be free, making it a good choice for all ages.
In an emergency or disaster, you often have to walk to a safer place so it's important to plan for comfort. You'll also find the extra pockets come in handy to separate and store specific items.
What Should You Pack?
Water
Its so important to stay hydrated during an emergency when you will probably be exerting yourself in ways you're not used to. Dehydration can cause confusion, low blood pressure, fatigue, delirium, unconsciousness, and even death.
FEMA advises each person to have 1 gallon of drinking water per day and to pack enough water for three days. One gallon of water is 128 ounces, which is about 6 to 8 store-bought bottles depending on the size of the bottles. Water is heavy so i f you can't carry that much water in your pack, plan ahead how you will get enough drinking water from clean sources if you have to leave your home in an emergency.
Food
Pack nonperishable, airtight packaged food. This can be in the form of trail mix, granola, protein or snack bars, nuts and seeds, beef jerky, peanut butter, dried fruit, or individually canned meat (such as sardines, chicken, salmon, and tuna.) Be sure to pack a manual can opener and enough food to last for several days.
Clothes
One of the most important things to have in the event of an emergency or disaster is plenty of clean underwear, socks, a hat, gloves, several thin layers of t-shirts, and a waterproof jacket or windbreaker. In a disaster situation you may have to walk for long distances, so, as soon as your budget allows, pack an extra pair of good walking shoes.
Shelter
This can include many things, but, at the very least, pack a tarp and rope so you can string up a makeshift shelter if needed. A small pop up tent is ideal. Include a small roll of plastic sheeting in each person's pack to form a waterproof layer on the ground for sleeping and sitting just in case you do need to sleep outdoors.
What Else Should You Pack?
Besides water, food, and shelter, there are essentials that everyone should have access to when an emergency situation occurs.
Here's a short list of items that should be included:
Prescription medications and over the counter medications
First aid kit
Flashlight, extra batteries, or a hand crank flashlight
Rain poncho
Waterproof matches
Copies of identification and other important papers you may need, in a waterproof container or plastic Ziploc bag. Also, prepare a sheet or card for each person with important information, including address, phone, school or work address, parents' names, kids' names, other family names and addresses, health information, etc. Have it laminated to protect against water damage and wear.
Space will be at a premium, so carefully pack all items into each backpack. Clearly mark each pack with the household member's name and the date it was packed. As time passes, the family's needs will change, so it's a good idea to mark your calendar to evaluate your packs often. Some items, such as medication and food, will need to be checked and changed out periodically. Even identification information may change, such as work or schools, phone numbers, etc.
Designate a place in your home to meet in case of evacuation and if possible, store the packs in that location. That way, in the event of an emergency evacuation, your family can easily identify their own pack and will be able to grab it and go.
Remember to practice your evacuation procedures each time you update the packs. This will keep your safety procedure fresh in everyone's minds. You may never need to put these packs to the test, but it's better to know that everyone's ready just in case.
In an emergency we can all become overwhelmed. Our first thoughts are to gather our family and our supplies to get to safe ground. Many times we panic and no one is functioning very well. Therefore, it's no surprise our pets often suffer during this turmoil.  That's why it is so important to plan for your pets' safety along with your own.
In the midst of a disaster, when our thoughts are scattered, we want a simple plan to fall back on so everyone, including our furry family members, are kept safe.  Here are some basic guidelines for planning your pets' safety during an emergency situation.
What to Pack for Your Pet
You may already have your personal emergency evacuation packs ready for each of your family members but did you think about your pets? It's good advice to have one prepared for each member of your household, and your pet is no exception. Preparing a pack before you actually need it will take the guess work out of what to grab if you need to evacuate in a hurry.
What should you put in your pet pack? Here's a list of recommendations. Of course, your pet may require other items as well, so use this as a guide.
Water
Pets drink a lot of water when they're stressed out. So, even though your pet may be smaller than you they will need lots of water.
Food
Pack several days' worth of dry pet food in single servings in small plastic ziploc bags.
Food/Water Containers
Collapsible dishes don't take much room so I recommend getting this Folding Collapsible Travel Food & Water Bowl for Pets Dogs Cats
.
Copies of Prescriptions and Medications
If you have a pet who regularly takes medication you will want to be sure to pack it so you pet won't have to do without.
Copies of Medical Record
Include a photo copy of your pets medical records, including immunizations and shot records.
Portable Kennel or Pet Carrier
You will do yourself and your pet a favor by having a kennel or carrier handy, to keep pet safe and secure. Guardian Gear Collapsible Dog Crate
is a good option.
Towel
You want to have one in case your pet gets wet or dirty.
Harness or Leash
In emergency situations pets may panic, so keep a leash handy.
Blanket
In harsh weather conditions you want to be able to keep your pet out of the elements.
Toys and Chewies
Help your pet relieve stress and anxiety while waiting out the disaster by having something to play with.
Identification for Lost Pets
During a disaster your scared pet may run away, get disoriented and not be able to find his way back home. Pets without ID tags are rarely returned to their owners in the case of evacuation. The stories of pets walking hundreds or thousands of miles to return to their home are extremely rare.  They make good headlines, but they don't tell the story of the millions who never return because they don't have any identification. So one of the most important thing to do for your pet is to be sure he or she wears a collar with ID tags.
The best method of identification for your pets is the micro-chip. A tiny identification chip is inserted just under the skin with a hypodermic needle by your vet.  It's relatively inexpensive and you won't have to worry about making sure your pet keeps his collar on that he loves to shed whenever he gets the chance. Many vets will do the micro-chip during another service for a discount. Then you register your pet's micro-chip online.
If anyone finds your pet they can take him to any veterinary office where they will run a scanner over the skin, just like at the grocery store.  If there's a micro-chip, the scanner will read the number, which will be sent to the online database which has your information.  Then they will then contact you with to let you know where your pet is being kept.
Keep your pets' emergency pack right along with your family's packs. This way you won't have to worry about what to grab for your pet because everything is already in there.
Just remember, your pet can't ask for what they need, so it's your job to provide it by planning ahead.
When disaster strikes or an emergency hits, will you be prepared? Oftentimes, during and in the clean up after people have to perform manual labor to deal with the situation. Clearing branches, trees, debris, dirt, ice or snow from your home and property may be your first chore after a disaster.
Although, you can't prepare for every emergency imaginable, you can still be as prepared as possible. Make yourself aware of the types of natural disasters that can happen in your area. Armed with this knowledge, you can prepare and plan wisely for those kind events. This preparation includes having the right tools on hand.
One thing you will want to remember is during an emergency situation you will probably have to move around to different locations to help yourself and others. That's why it's a good idea to have a few lightweight, multi-use tools you can easily pack or carry with you. There are many styles on the market that serve several functions in a single tool. By having a multi-use tool you will save space and be able to perform various tasks as needed with less equipment.
Some other basic tools for emergency use would include:
Utility knife
Hammer
Shovel
Crowbar
Hatchet
Machete
Wrench
Flashlights
Pliers
Even though you may have many of these tools already, if you use them for everyday tasks it's likely they wouldn't be in your emergency stash when you need them. That poses a problem because during an emergency you wouldn't have the time to go hunting down the tools you need.
To solve this problem you can store your everyday tools with your emergency supplies, if you have the room. Although doing this could be a bit frustrating having to constantly go to your emergency supplies to get tools you use regularly. It may lead to those tools not being returned to the emergency supplies which would cause more problems when disaster hits and you don't have all your gear together.
A better way to deal with this is to buy and store emergency specific tools. In the short term, you may see it as waste of money but, in the long term, building up your emergency supplies will ensure your family's safety. You don't have to do it all at once. Set aside a certain amount of money each month to build your toolkit or buy one specific emergency survival tool each month. That's how most people do it because buying everything all at once would be too much of a financial drain. Be frugal and fit tools into your family budget by checking out the resale and thrift shops.
Tools may not be first thing on your mind when thinking about emergency planning but in the event of a natural disaster, you may need tools to help remove debris, build flood water barricades, or even clear a path to a neighbor's house. After the immediate needs have been met, you may need tools to gather water, build a shelter, and plant food.
As you can see, tools are very important for survival in the short term and long term. Peace of mind is another 'tool' you'll be happy you have.
Breakfast is the most important meal of the day. I'm sure you remember your Mom telling you that when she was trying to get you to eat something before heading to school. The same still holds true today and there is now plenty of scientific evidence that our bodies don't function as well without a good healthy breakfast. Stop skipping this important meal and start your day off right.
You spend six to eight hours sleeping. After that time, your body needs fuel to keep going. Without breakfast at home, your options for on the run nutrition may amount to too much fat, too much sugar and too many carbs. And, that convenient run to the fast food joint is not as convenient and time saving as you think if everyone else has the same idea. The fifteen or twenty minutes spent in line could have been used to fill your belly with something good at home.
If you are the type to skip breakfast, here is a solution to starting the day with a good breakfast which will help you keep hunger in check as well as give you the natural energy boost to start your day.
Oatmeal:
This food makes a good hot meal that contains lots of filling fiber to keep you from getting hungry later on in the morning. Depending on your taste, you can take five minutes to fix it on the stove or use the microwave for instant oatmeal. Kids tend to like the variety of flavors that come with instant oatmeal. The night before, put together a container of add-ins like blueberries, strawberries and bananas that can be tossed on top for a bit of antioxidant power.
Fruit Smoothies:
These are good any morning but particularly on a hot day. You'll have to blend the ingredients together in the morning, but the prep work can be done at night. Cube your fruit and place it into a container. Instead of frozen yogurt in the morning, use a cup of plain yogurt. Add ice cubes, a little water and blend.
For plenty of healthy smoothie recipes, check out this Kindle cookbook.
Egg sandwich:
The eggs can be cooked the night before and placed in a sealed container. In the morning, warm up the eggs in the microwave. If you want, add some chopped veggies or shredded cheese. Serve on toasted wheat bread. The night before, place two pieces of bread into a Ziploc bag for each family member. They can toast their bread as they get up and place the sandwich in the bag for easy transport in the car to work or school.
Yogurt with granola and fruit:
Some people like to eat yogurt. But, yogurt by itself won't keep you from being hungry. Add some granola and a few blueberries to the mix. This makes a great breakfast idea for those mornings when you are running late. Keep small bags of granola and blueberries in the fridge next to the yogurt so you can grab them and run.
Are you fighting the breakfast battle? To get a filling meal you don't have to opt for too much fat, calories or carbs. These quick and easy breakfast ideas can be made within minutes and are a much healthier alternative to skipping breakfast or grabbing a high fat alternative.
For more delicious healthy recipes that fit your budget, grab a copy of my ebook Healthy Eating On A Budget
Preparing healthy food for my family while still staying within a budget can be hard.  To make things simpler, I've done a little bit of research to figure out which budget friendly foods are ALSO healthy.  Once I had my list created, I started to gather some of my favorite recipes together so I we wouldn't get bored eating the same old beans, rice & eggs and I'm happy to share it with you today…

Just click on Healthy Eating On a Budget to order your copy today!

http://www.hillbillyhousewife.com/ebooks/healthybudget.htm
I would like to introduce you to a fairly new friend of mine – Susan Heid from "TheConfidentMom.com". Susan is a busy mom of four, a fellow Christian, a parenting coach and a Frugali$ta. She blogs about her adventures in Motherhood, running a frugal household and various parenting issues at  www.TheConfidentMom.com.
Before we dive in and find out more about what exactly a frugalista is, I would like to share one little paragraph from Susan's "About" page on her blog. I think it sums up what I love about her perfectly.
"I am passionately committed to helping Christian Moms make small intentional changes managing their home and family giving them more time, less stress and stronger family relationships.  Being confident in your role as a mom is key to your family thriving instead of just surviving".
Susan is launching a new eBook today called "Become a Frugali$ta in 30 Days – Money Saving Secrets for the Frugal Family Manager"and was kind enough to answer a few questions I had. Enjoy the interview below and don't forget to grab her Frugalista eBook.
1) What Is A Frugalista? 
The actual definition is "one who is fashionable while being thrifty" – which I love.  Just because you are careful with how and where you spend your money does not mean you have to be "frumpy", "less than" or not enjoy nice things.  I was actually given this nick-name by a good friend several years ago, it stuck and I love it!
2) Why did you choose 30 Days? Is it a good time-frame for forming new frugal habits? 
I thought the break-down of 30 days was perfect for allowing a busy mom to read through the book in a realistic way.  Often times we can get excited about a new book or topic of interest, and then lose our momentum and not incorporate new habits.  This book is broken down into bite size pieces to make it easier to begin making small changes a little at  a time instead of thinking you need to complete a BIG over-haul right now.  Pick a  few of the areas and make some changes and then see how that goes.
3) What's been your biggest challenge when it comes to staying frugal? 
Honestly, it is my own selfish need and desire that I have to fight.  Sticking to a budget is hard – and especially so when you first start out.  Unless you see the bigger picture and have a goal, it can often seem very restrictive and frustrating.  A lot of times I have to say no to things that I want in order to keep my family's budget on track and even more – not being able to do something that I personally want because the money is not there.  With the tips and tricks I share in the book that I've used for over 10 years, I've been able to still get or do extra things and stay within a budget – getting more using less.
4) Can you share one little tip from your new ebook that we can all implement right away? 
Use coupons and discount codes for everything you purchase – period.  The small amount of time that it takes to find those will result in big savings.  Remember, coupons are not only in-store, but online.  Learn to double and triple dip!
5) I find living frugally has quite a few benefits aside from saving money. What's been the biggest  "side-effect" for you in this change toward living more frugally? 
It has been good to know that I don't have to have "all the stuff" that a lot of people have in order to survive!  Our home has only one flat screen TV – one we purchased only because we needed to add a TV for a treadmill, when we chose to end our gym membership and workout at home (which saved a ton of money!)  We have purposely chosen to not replace our TV's with newer versions until they just don't work anymore!  Needless to say our kids are not quite as happy about the decision – our main family TV is racking up 14 years now, weighs nearly 100 lbs and is a bit large, but hey, it works!
6) Tell us a little more about your Frugalista ebook and where we can grab a copy. 
History cannot say for one hundred percent certainty who the real Saint Patrick was, but he is believed to have been Maewyn Succat, born around 385 AD. Succat, baptized Patricius (or Patrick), was the son of a Roman nobleman, and was born in Scotland. He was kidnapped from his hometown and taken as a slave into Ireland around the age of 16. He escaped to Gaul, at the age of 22, and returned to Scotland. There he followed his father and grandfather into the Celtic Church and later he became a missionary who returned to Ireland.
To learn about the man behind the holiday, one can read Confessio and Epistola, letters he wrote. The first is described as Saint Patrick's spiritual autobiography. The second is his attempt to right the mistreatment of Irish Christians at the hands of the British. These two works, however, do not teach us enough about the man to know what is true and what is fancy.
Because so little is written about Saint Patrick, there is much that remains unknown about the man. The folklore surrounding him, however, abounds. He is believed to have raised people from the dead. The fact that there are no snakes in Ireland is also attributed to the man, although snakes have never been indigenous to the country. Whatever the folklore, Patrick is said to have lived in Ireland as a missionary for thirty years establishing monasteries and schools wherever he went. He also converted people to Christianity throughout the country.
One of the stories surrounding Saint Patrick is that he won pagan Ireland to Christ by his explanation of the Trinity using a shamrock. His taught, as the story goes, that God is one being, with three separate personalities – Father, Son, and Holy Spirit. As a teaching tool, he plucked a shamrock from the ground and showed the pagans how the shamrock is one plant with three separate leaves.
Historical accounts say that Saint Patrick died on March 17, 460 AD. Bishop Patrick has been liturgically celebrated as a saint soon after his death, despite the fact he has never been formally canonized. It was also around his death that St. Patrick's Day was first celebrated. Although there is no proof that Saint Patrick was associated with the Catholic Church, they have embraced him as their own.
March 17 has been celebrated as Saint Patrick's Day, many believe, since his death. As Irish people have moved out of their homeland, they have taken their holidays and celebrations with them. Of course, Ireland has the most elaborate St. Patrick's Day celebrations, but they can be found around the world wherever there are large populations of Irish people.
In the United States, Boston, Massachusetts hosted the first St. Patrick's Day celebration in 1737. Since that time, large cities throughout America have been adding yearly parades, often coloring their food and beer green. Not to be outdone, in 1965 Chicago, Illinois began coloring the Chicago River green each year to celebrate this Irish-born holiday.
On St. Patrick's Day Everyone Can Be Irish
St. Patrick's Day gives us all an excuse to have some fun and eat delicious comfort foods.
Just thinking about corned beef, cabbage & soda bread give me goose bumps.  Those classic Irish dishes are among some of my favorite but it's fun when you can find new recipes that make your tummy happy.
Since St. Patrick's Day is just around the corner I thought it would be nice to put together some recipes and crafts and create a kindle ebook to celebrate.
You'll find delicious Irish food along with a bunch of crafts that your family will enjoy creating together.
And remember, with all Kindle ebooks, you don't need a Kindle to download them. Amazon makes it easy to put right on your computer, laptop, or other e-reader or device. And the price is right, too!
http://www.amazon.com/St-Patricks-Everyone-Irish-ebook/dp/B00BS9LGJG
If you're heading out this weekend for St. Patrick's Day, be sure to put on something green to avoid getting pinched. Thankfully this year St. Patrick's Day falls on a Sunday, meaning that you don't have to worry about green clothes for the kids to wear to school if you don't want to. But for those of us heading to St. Patrick's Day Parades and festivals, wearing at least something green is a must.
When there's no obvious choice, use some or all of the frugal suggestions below before heading to the department store for a new green outfit.
Dig Through The Closets and Get Creative
Start with what you already have in the house and get creative. Just because your son doesn't have a green shirt, doesn't mean you have to go out and buy him one. Instead, put that green t-shirt you own that's gotten a little tight and let him ware it over a long-sleeve T. Or add a belt and turn it into a dress for your little girl.
Use a small scarf as a headband, let the kids wear oversized sweatshirts etc. You get the idea. Just be creative and don't stop at the closets. Look around the house for anything green and see if you can turn it into something wearable.
Hit The Thrift Stores
My next stop is usually one of the local Thrift stores. Several of them are kind enough to sort their shirts and blouses by color making it easy to shop for something green. You may even get lucky and find a St. Patrick's Day shirt complete with four-leaf clover that someone else discarded after last year's festivities.
Borrow Something
The last option is to check in with close family and friends and see if you can borrow a green t-shirt, hat or scarf. This is usually my last resort because without fail something happens to the borrowed garment. But in a pinch, this is definitely an option, especially when the closing isn't something the person you're borrowing from would miss terribly if it got lost or damaged.
On St. Patrick's Day Everyone Can Be Irish

St. Patrick's Day gives us all an excuse to have some fun and eat delicious comfort foods.

Just thinking about corned beef, cabbage & soda bread give me goose bumps.  Those classic Irish dishes are among some of my favorite but it's fun when you can find new recipes that make your tummy happy.

Since St. Patrick's Day is just around the corner I thought it would be nice to put together some recipes and crafts and create a kindle ebook to celebrate.

You'll find delicious Irish food along with a bunch of crafts that your family will enjoy creating together.

And remember, with all Kindle ebooks, you don't need a Kindle to download them. Amazon makes it easy to put right on your computer, laptop, or other e-reader or device. And the price is right, too!

http://www.amazon.com/St-Patricks-Everyone-Irish-ebook/dp/B00BS9LGJG
Here is another example of why our Hillbilly Housewife readers are the best! This description of the term "pone" is offered by CoachTurner in answer to another reader's request for a "pone" recipe. I am pleased to post it here so more people will find it when they search. Thank you, CoachTurner, for your detailed response. The following is the response in full:
Hey y'all

Some confusion can be easily eliminated with some old words: A "pone" is the shape and method of cooking it. Like "loaf" goes in a particular shaped pan to bake it. The pone is traditionally cooked in a round cast iron skillet either baked in the oven or right over the fire with a lid. [but not on the stove top - that's a different critter]

Whether it's "corn pone", "biscuit pone", "wheat pone", etc… just depends on what sort of dough you're cooking in that skillet. Some even make sweet pone by adding sugar or a pone-pone by mixing flour and cornmeal in the same bread. Which dough you use isn't what makes it "a pone" – that it's been baked in that cast iron skillet to that shape makes it "a pone" and not "a loaf". If you pan fry it or griddle it, it's "a cake" such as pancake, johnny cake, hoe cake, etc… but essentially the same (though thinner) dough. If you deep fry it, it becomes "a fritter" and they're real good too. Same dough (though thicker) often with stuff mixed in. If you boil it (about as thick as a drop biscuit), it's "a dumpling".

Pone Bread can be any bread dough prepared this way. Just toss it in the greased, pre-heated cast iron into a medium oven and bake away. I usually get interested in how done it is at about 25mins.

So, if you want a Biscuit Pone (really one really big biscuit) then mix a batch of your favorite biscuit dough a little thick and don't overwork it. Preheat a greased cast iron skillet big enough to hold that dough (I make mine small, most folks use a 10″), toss it in the medium over (abt 350F) and let it go about 25 mins before you try the toothpick test. (exact same deal for any other dough though some bake up faster or slower and some will rise a lot)

Bacon fat or lard are the traditional greasers for that pan. This is a good thing because the fat seasons the pan and the bread dries it off. Great way to care for the cast iron. You can toss all sorts of bits 'n pieces in it too. Of course, over the years they all became about the same as each other – but that's how it were long-long ago.
We don't do a lot of desserts, but it's nice to have some quick and easy ideas for those nights when the kids deserve a little something special, or when dinner is a little light and you need something else to round out the meal. It usually has to be quick and easy to throw together for it to happen during the week. One thing I do is bake a batch of muffins, cookies, brownies or even a simple cake on the weekend and use that for dessert during the week (or at least the first part of the week until they are gone).
Cookies and brownies are always a favorite here. I make a batch or two on the weekend and hide most of them in a tin on top of the fridge to be used later in the week. If they are sitting out on the counter or in the cookie jar, they'd be gone by Monday.
I'm always looking for new ideas, which is why I posted the following on FB a few days ago:
Below are some of my own family favorites along with the ideas from my wonderful Facebook friends. You can look at the full post here. I'll link to recipes as needed. Got a great simple dessert idea? Leave a comment below and share it with us.
Root Beer Floats (or any other float for that matter)
Ice Box Cakes
Pudding Parfait (made with leftover fruit and cookie crumbs)
Smoothies
Pudding Pie
Broiled Bananas with Ice Cream
Banana Foster
For more delicious dump cake recipes, get a copy of my latest Kindle book. Inside you'll find plenty of recipes your family will love including:
Apple Dump Cake
Rich Pumpkin Dump Cake
Peach Dump Cake
Basic Dump Cake
Easy Dump Cake
Chocolate Cherry Dump Cake
Cherry Chocolate Coconut Dump Cake
Cherry Coconut Dump Cake
Chocolate Duncan Hines Dump Cake
German Chocolate Dump Cake
Chocolate Caramel Dump Cake
Apple Caramel Dump Cake
Apple Pecan Dump Cake
Spiced Apple Dump Cake
Blueberry Dump Cake
What a perfect way to make a simple dessert every one will love.  Get "Dump Cake Recipes – Desserts So Easy Even Kids Can Make Them" today.
A close friend of mine shared a great frugal shopping strategy with me. Anytime you go to the store, do your shopping and right before you head to the cash register, find at least one or two items you don't absolutely need and put them back. This works particularly well when you don't shop with a list, but works even when head to the store to buy only what you need.
I almost always shop with a list, but despite my best intentions, some items that weren't on my list find their way into the shopping cart. Most of the time it's pretty easy to put something back.
Today was a challenge though. I ran to the Dollar General to get ingredients for my dump cake. On my list I had:
Cherry Pie Filling
Crushed Pinapple
Yellow Cake Mix
Chopped Nuts
I didn't need anything else, and was able to grab everything I needed in one aisle. I ended up putting the chopped nuts back and saving almost $4. The cake tasted just as good without.
Give it a try the next time you go grocery shopping, stop for some snacks at the convenience store or even go cloth shopping. You won't even miss the items you put back and save a little bit each time you shop.
Did you know that today is National Banana Bread Day? I didn't either until I came across a couple of Facebook posts this morning. How fun to  have a special day dedicated to my favorite quick bread.
Banana breads are the perfect way to use up those over-ripe bananas laying on the kitchen counter. It's a delicious breakfast food, freezes well and makes a great hostess gift or that little something to take to a new neighbor.
Here's what Wikipedia has to say about the history of Banana Bread:
Banana bread first became a standard feature of American cookbooks with the popularization of baking soda and baking powder in the 1930s, appeared in Pillsbury's 1933 Balanced Recipes cookbook, and later gained more acceptance with the release of the original Chiquita Banana's Recipe Book in 1950.
Ready to do some baking this weekend? Here are a few of my favorite recipes.
Let's start with my best banana bread recipe. This is my "go-to" recipe anytime I'm ready to bake. It's a simple, but oh-so yummy recipe that can easily be modified to include different types of nuts, dried fruits or even chocolate chips.
For a slightly healthier version, try my friend Carrie's Carrot Banana Bread or this diabetes friendly version made with Agave.
If a whole banana bread doesn't work for you, bake up your favorite recipe in a muffin tin and enjoy them as muffins. These also freeze well, so you can make a batch of banana muffins, enjoy one or two today and pop the rest in the freezer to use throughout the coming weeks.
Are you planning on making some quick bread today? Do you have a family-favorite recipe to share? Leave a comment and let me know how you're planning to celebrate today.
The following story always reminds me of what Valentine's Day is all about. I thought I'd share it with you today. I am not sure where it came from and who first wrote it. I shared it in the newsletter a few years ago and thought today would be the perfect day to share it again.
The Gift Of Love
The passengers on the bus watched sympathetically as the attractive young woman with the white cane made her way carefully up the steps. She paid the driver and, using her hands to feel the location of the seats, walked down the aisle and found the seat he'd told her was empty. Then she settled in, placed her briefcase on her lap and rested her cane against her leg.
It had been a year since Susan, 34, became blind. Due to a medical misdiagnosis she had been rendered sightless, and she was suddenly thrown into a world of darkness, anger, frustration and self-pity. And all she had to cling to was her husband, Mark.
Mark was an Air Force officer and he loved Susan with all his heart. When she first lost her sight, he watched her sink into despair and was determined to help his wife gain the strength and confidence she needed to become independent again.
Finally, Susan felt ready to return to her job, but how would she get there? She used to take the bus, but was now too frightened to get around the city by herself. Mark volunteered to drive her to work each day, even though they worked at opposite ends of the city. At first, this comforted Susan, and fulfilled Mark's need to protect his sightless wife who was so insecure about performing the slightest task.
Soon, however, Mark realized the arrangement wasn't working. Susan is going to have to start taking the bus again, he admitted to himself. But she was still so fragile, so angry – how would she react? Just as he predicted, Susan was horrified at the idea of taking the bus again.
"I'm blind!", she responded bitterly. "How am I supposed to know where I am going? I feel like you're abandoning me."
Mark's heart broke to hear these words, but he knew what had to be done. He promised Susan that each morning and evening he would ride the bus with her, for as long as it took, until she got the hang of it. And that is exactly what happened. For two solid weeks, Mark, military uniform and all, accompanied Susan to and from work each day.
He taught her how to rely on her other senses, specifically her hearing, to determine where she was and how to adapt to her new environment. He helped her befriend the bus drivers who could watch out for her, and save her a seat.
Finally, Susan decided that she was ready to try the trip on her own. Monday morning arrived, and before she left, she threw her arms around Mark, her temporary bus-riding companion, her husband, and her best friend. Her eyes filled with tears of gratitude for his loyalty, his patience, And his love. She said good-bye, and for the first time, they went their separate ways. Monday, Tuesday, Wednesday, Thursday… Each day on her own went perfectly, and Susan had never felt better. She was doing it! She was going to work all by herself.
On Friday morning, Susan took the bus to work as usual. As she was paying the fare to exit the bus, the driver said, "Boy, I sure do envy you." Susan wasn't sure if the driver was speaking to her or not. After all, who on earth would ever envy a blind woman who had struggled just to find the courage to live for the past year? Curious, she asked the driver, "Why do you say that you envy me?"
The driver responded, "It must feel good to be taken care of and protected like you are." Susan had no idea what the driver was talking about, and again asked, "What do you mean?"
The driver answered, "You know, every morning for the past week, a fine-looking gentleman in a military uniform has been standing across the corner watching you as you get off the bus. He makes sure you cross the street safely and he watches until you enter your office building.
Then he blows you a kiss, gives you a little salute and walks away. You are one lucky lady." Tears of happiness poured down Susan's cheeks. For although she couldn't physically see him, she had always felt Mark's presence. She was lucky, so lucky, for he had given her a gift more powerful than sight, a gift she didn't need to see to believe – the gift of love that can bring light where there is darkness.
I came across the following ideas in an old HBHW newsletter edition. My friend Tawra from Living On A Dime shared some cute last minute Valentine's Day ideas that are fun and inexpensive. Do something fun for the kids and your spouse today. Happy Valentine's Day!
Valentine's Day On A Dime
by Tawra Kellam
Using a little imagination, you can make your Valentine's day a little more fun and a lot less expensive. If you want to add a little personalized romance or if you don't have the time or money to buy all the pre-made things in the store, here are some ideas from LivingOnADime.com to help you make the day special.
For the Kids:
My mom always made a great but inexpensive Valentine's Day treat for us. She would take construction paper and cut a big heart out of it. (About 8×10 inches) then she would staple the edges together and write our names and an I love you on the outside. Then she would fill the heart with candy, purchased on clearance after Christmas. It was very inexpensive but we loved it!
Do a Valentine's treasure hunt. Leave little notes around with the last one leading back to the kitchen table with heart full of candy.
For Lunches: Make heart shaped Valentine's cookies, cut the kids (or hubby's) sandwiches with a heart shaped cookie cutter to make a heart sandwich. Add a few Valentine's chocolates and put a note in red with a big heart on their napkin.
Serve anything red for the day. Serve red Jell-o, red pudding, red apples, toast with strawberry jelly, tomato soup, red applesauce, red Kool-aid, strawberry milk, or red frosted cookies. Use powered food coloring from the cake store to get the deepest shade of red. Leave sticks of red gum in their Valentine's Day cards.
Make red heart shaped cupcakes. Make cupcakes as usual but place a marble down the side of the muffin tin between the muffin tin and each cupcake cup. This will make heart shaped cupcakes.
Make hearts out of chocolate chips in each of your pancakes.
Mail your pre-addressed and stamped Valentines to Loveland, Colorado and they will postmark them and mail them for you. Send them to: Postmaster, Attn: Valentines, Loveland, CO 80537
Make a treasure hunt for your spouse. Start by mailing or e-mailing him the first clue. Then leave clues all over the house, yard, car or his office telling him where to find the next clue. End the hunt by making a picnic in the back yard or going to a park for a picnic. Use your imagination and have fun. The simple things are the ones people remember.
Things to do with or for your honey:
Go to a bookstore and enjoy the silence and browse. Get a cup of coffee and make a date of it.
Celebrate Valentine's day AFTER Valentine's day. Everything is half off.
Mail a love letter to your hubby's work.
Send your spouse a sexy email message.
Leave "Why I love you" message all over the house. Buy a package of the cheap Valentines. Leave a message on each one and hide them all over the house for your honey. They will get to enjoy the gift for months!
Use lipstick to make hearts and love notes on the rear view mirror, car windows, bathroom mirror or windows of the house. Leave a kiss on his napkin for lunch or dinner.
Make a bunch of hearts out of construction paper. Put a love note on each one. Paste them all over the front door or car before your hubby or kids come home from work.
If you don't have money to go out, have a picnic on the floor. Use some candles and lay a soft blanket on the floor. Put on some soft music and have a romantic Valentine's dinner on the floor. Use some white Christmas lights for additional romantic lighting.
Tawra Kellam is the editor of LivingonaDime.com
Tawra and her husband paid off $20,000 debt in 5 years on $22,000 a year income.
The Hillbilly Housewife website is up and running again. I couldn't be happier. For a moment there I thought we had lost everything… very scary. I can not express how relieved I am that the wonderful Courtney Chowning was able to recover and fix everything.
To celebrate and to make up for the fact that I didn't put a newsletter together for y'all, I decided to mark all Hillbilly Housewife Kindle books down to 99 cents for the next few days. Don't have a kindle? Amazon has a variety of Kindle Apps
to read these books on your computer, tablet or smartphone.
Including two brand new ones:

Breakfast Casserole Recipes – 35 Recipes to Jump Start Your Morning (Hillbilly Housewife Cookbooks)
Breakfast casseroles are a great way to get your morning off to a good start – after all breakfast is the most important meal of the day – because they are quick and easy. There isn't a lot of preparation time involved in mixing up a breakfast casserole and then you can simply refrigerate overnight and bake it the next morning.

Blueberry Recipes – From Muffins, Cobblers and Cakes to Salads and Soups (Hillbilly Housewife Cookbooks)
Blueberries are packed with nutrients and just plain delicious. Find out how to make a variety of dishes from this superfood packed full of antioxidants.
You'll find recipes for anything from smoothies and muffins to salads and even blueberry chicken.
You can find all of the Hillbilly Housewife Kindle books here:
Hillbilly Housewife on Kindle
I Need Your Help
Not only do you get some great recipes to try, it will also help recover some of the expenses involved in the recovery of the HBHW website. And there are a couple of ways you can help. The first is to buy one or more of the kindle books. I only make about 30 cents for each book sold, but each sale helps my books move up in the Amazon categories, which helps other people find these cookbooks that will hopefully buy as well.
What else can you do? There are a few different things I could really use your help with:
Spread the word about this special Kindle sale. The more we can get word around the better.
Write a short little review about any kindle book of mine that you've bought. It doesn't have to be complicated. Just a sentence or two of what you liked (or didn't like), would be great.
Rate the book… when you get to the end of each kindle book you can rate it (via 5 stars).
Even if you don't buy a book, you can help by clicking the "like" link on each Amazon listing. Here's what it looks like:
All these little things add up and will help me sell more Kindle books in the long run. And that's profits that go directly back into the upkeep and maintenance of the HBHW website, paying my wonderful assistants and it allows me to stay home with my family and focus on making Hillbilly Housewife even better.
I appreciate your help with this – Susanne
I was busy reading through some old cookbooks today and found a great recipe for a very hearty chili made with dried red beans.  As I was jotting down the recipe, I came across an ingredient that I needed to decypher:
1 can (No. 2-1/2) tomatoes
I did some research to find the actual "No." size equivalent between the old measurements and today's can size.  I thought you might appreciate this resource the next time you run into an odd measurement, especially in old recipes.  Here is the link:
I share more of these tips and old fashioned recipes with my friends at the Hillbilly Housewife Club.  Our community is growing and we're learning a lot from each other.

If you enjoy sharing frugal, old fashioned homemaking ideas, click on and check out what the Hillbilly Housewife Club has to offer you and your family.  Thank you!
I haven't been feeling too great the past few weeks and am still recovering from the Flu. One thing I noticed is that we ended up getting a lot more convenience foods and take-out. I just didn't have the energy to face a sink full of dirty dishes and tried hard not to do too much cooking to avoid getting the rest of my family sick.
While canned soup and pizza deliveries work fine for the short term in a case like this, it can seriously hurt your budget in the long run. I was reminded of this by the following article that my friend Jill from LivingOnADime.com emailed me a few days ago.
Dirty Dishes Cause Debt!
by Jill Cooper
http://www.LivingOnADime.com
The other day I was asked one of the most common questions that people ask me: "Where do I start if I want to get out of debt?" After telling me of her huge credit card debt and how they eat out almost every night, the lady took a deep breath and said, "How do I save on laundry detergent and cleaning supplies?" Sometimes we can't see the forest for the trees.
Even though saving money on cleaning supplies does help and should be part of your plan, that usually isn't where the biggest problem with the debt lies. This woman never once thought to ask me how to stop eating out so much. Most people don't want to face the real causes of their debt because their biggest problems are the things they like the most. Going out to eat is one of the top five causes of debt.
Get those dirty dishes out of the sink!!
We go out to eat because we can't face a dirty kitchen. Keeping your kitchen empty of dirty dishes is the key to saving money. This is probably the #1 way to start getting out of debt. Most people are so overwhelmed with piled counter tops and dirty dishes that they would rather go out to eat than face a dirty kitchen.
Do the dishes after every meal and keep hot soapy water in the sink while you are baking or cooking. Clean as you go. If your sink is empty and the dishes are washed, your kitchen always looks good. This helps you save money because you have the time and space to cook.
To get in and out of the kitchen quickly, try these easy steps:
Put all dirty dishes in the dishwasher. Fill the sink with hot soapy water and put the hand washables in it to soak.
Wipe off counter tops and tables with hot soapy water. (This way, if you have unexpected company, at least your table and counters will be clean.)
Sweep the floor and shake throw rugs if needed.
Wash the dishes that have been soaking.
Wipe down the faucets and dry with a towel. (Be sure to wipe any sticky appliances, too.)
Put out a clean dish rag and towel.
Take out the trash.
These simple steps can help you start climbing your way out of debt. You will be amazed how much better you will feel just having the kitchen clean.
Jill Cooper and Tawra Kellam are frugal living experts and the authors of the Dining On A Dime Cookbook. Dining On A Dime will help you save money on groceries and get out of debt, by cooking quick and simple homemade meals. For free tips & recipes visit www.hillbillyhousewife.com/load
I'm doing much better and am ready to tackle that sink full of dishes just as soon as I finish my coffee. I know it will feel great to have a clean kitchen and dishes put away. It always motivates me to plan my meals for the week and put on a pot of homemade soup.
I Highly Recommend The Entire Living On A Dime Series For Frugal Living

There are a lot of ways to get the most out of a chicken.  I like to roast a whole chicken for dinner, then make homemade chicken broth out of the carcass, skin, bones, and drippings. All the lovely flavors are there for the stock, and you have a whole chicken to feed the family.  In this way, nothing is wasted.
My friend Patti Winker of RemarkableWrinklies.com has another method she likes which produces not only a small chicken meal and the makings for stock, but also solid chicken fat, known as schmaltz.  If you like the flavor chicken fat (schmaltz) provides in frying, this method may be perfect for you. One other benefit to this sort of method is how cheap it is. Take a look at the instructions and pictures Patti has provided us and see if this method appeals to you.  And, be sure to leave your comments below to share your ideas.
Hi Susanne.  Thank you for letting me share my 'recipe' here.
This little cooking
experiment started when I ran to the store to get chicken thighs for dinner.  I usually buy chicken thighs because I prefer the flavor and because they are cheaper than chicken breasts.  Right next to the thighs in the meat department I saw packages of 'necks and backs' at such a low price it was like they were giving them away.  I know the backs of a chicken are quite fatty so I knew they would make a nice stock. So, I bought the thighs for dinner and a package of the 'necks and backs' for the stock.
Before I put the thighs and backs on the baking sheet, I seasoned everything, including the backs, with salt, pepper and sage. Then I roasted them at 350 degrees for about 45 minutes, until the thighs were totally cooked through and the skin was crispy.
What I noticed
was the incredible amount of chicken fat that cooked off. I knew the backs would be fatty and full of flavor for the broth, but it only occurred to me when I saw the inch of fat in the baking sheet that I would have enough fat to save for schmaltz.  (You might want to put the chicken thighs on a rack inside the baking sheet to keep them up out of the fat since you're going to eat those.)
When the chicken was cooked, I removed the thighs to a paper towel covered rack to drain and set aside for dinner.
Now it's time to get the stock started.
I dumped the backs and all the fat from the baking sheet into a large pot, added onion, celery, and peppercorns to the pot, then filled it with water and brought it to a boil.  As soon as the pot came to a boil, I turned the heat down and slowly simmered it for a couple hours, stirring often.
Of course, the stock was very fatty because I dumped all the fat from the baking pan into the pot. This provides a lot of flavor to the stock, but the fat is going to be skimmed off from the stock and saved for the schmaltz.  You can keep as much or as little fat in the stock as you want simply by skimming off more or less fat.
After the stock has simmered at least an hour or two, remove it from the stove, let it cool slightly, and pour through a strainer into a bowl or another large pot. (Discard all the strained out bones, etc.) Put the strained stock into the freezer and allow to cool (uncovered) overnight.  The next day you will have a solid layer of fat on the top of the stock in the freezer.
Now you can prepare your schmaltz.
Remove the pot of chicken stock from the freezer.  Carefully scrape/peel the solid fat off the top of the stock and put it in a saucepan over medium heat. Bring to a gentle boil, stirring, and when the fat is liquid again, pour it through a fine mesh strainer or sieve into a clean bowl. Line a baking pan with parchment paper and pour the strained chicken fat into the baking pan. Put the baking pan into the freezer and allow to freeze solid, usually overnight.
Now back to the stock.
You can bring the stock that remains in the pot back up to a boil so you can strain it once more if you wish. Once your stock is as you like it, pour into freezer or refrigerator containers and store accordingly.
Time to cut up the schmaltz.
The next day, remove the baking pan from the freezer, lift the schmaltz out using the parchment paper. Lay it on a cutting board and cut into squares with a sharp knife to make it easy to use. Work quickly because the schmaltz melts fast.  Put the squares in freezer containers and keep frozen. Use these schmaltz squares just like you would butter or oil to fry eggs or other foods. I've used it for stir-fry meals or even just to add a bit of flavor to rice, noodles, potatoes, or soups.
Some folks use schmaltz as a spread on bread or bagels.
The frugal results.
In this one cooking experiment I ended up with a chicken dinner for two with leftovers, 4 quarts of stock, and a large freezer bag filled with schmaltz.  This figures out to about six meals and a seemingly endless supply of chicken fat for frying and flavoring.  Not a bad return on an investment of a few dollars!  I hope you'll give it a try and let us know how it worked for you and share any suggestions you have.
p.s. My husband and I are NOT on fat restrictive diets and we enjoy eating and cooking with animal fats and proteins. This type of cooking and eating is not for everyone, but if you eat like we do, close to what is known as a 'Paleo' diet, you might like to try this.
Note from Susanne: In the comments section, there have been a few questions about keeping the chicken stock from getting cloudy. It seems we can agree that making sure the stock simmers slowly helps keep the stock clearer and cleaner by preventing the carcass from breaking up during a harder boil. Patti Winker posted a video on YouTube to illustrate a 'slow rolling boil' which she suggests is the proper 'speed' for producing a good stock. I thought I'd share the video here so you could take a look. Be sure to leave your comments after you view the video. And while we're talking about old fashioned cooking, be sure to check out Patti's fun ecookbook at MemoryLaneMeals.com.   Thank you.

We all want to get the most out of our money, right? And we all love to get meals on the table with the least amount of effort and time spent in the kitchen.

But wouldn't you also love to get out of the kitchen fast AND with a few extra meals in the fridge and freezer?

Squeezing the most out of every cent you spend on groceries is what Cook Once Eat Twice is all about.

Now you can learn how to cook in ways that not only put dinner on the table economically, but with plenty to spare!  And, we're not just talking leftovers here… we're talking about planning meals with NEW CREATIVE meals to come.

In this ebook, you'll learn about the strategies needed to get two, three, or MORE meals out of one cooking session. PLUS you'll get over 300 recipes to help you prepare a delicious plan of attack!

Click on and buy Cook Once Eat Twice today to start getting the most out of every meal!
If you are like most of us, your gift giving budget has been stretched about as far as it can be right now.  And, if you're trying to give your kids a nice Christmas, it's hard to accept the cut backs you know you were wise to make when you look at those expectant little faces.
I know it's difficult. I know we all want Santa to have unlimited generosity. But… maybe we have to be realistic. Having fewer gifts under the tree may be necessary. How can we, as parents, make these lean years okay?
Let's remember what children REALLY want.
Children want their parents to spend time with them and to play with them. Children want their parents to provide them with shelter, guidance, food, warmth, hugs, kisses, and fun; you know, the love stuff.
Gifts are great, yes, but gifts will not take the place of a parent's time.
Simply spending time together are the best gifts you can give.  Take a look at some ideas – really, just reminders – for spending time with kids during the Christmas season:
If you have some board games, or video games, or bats and balls, or family movies, or even a deck of cards, you are on your way to a wonderful Christmas Day.
Did Santa bring your daughter fingernail polish? Sit down with her and give her a manicure.
What gift put a big grin on your son's face? Spend time with your son learning about what makes him tick.
And when your kids are finished exploring their new treasures, bring out some old ones. How long has it been since you've played Sorry, or Monopoly, or Chutes and Ladders?
A child knows they are important to you when you spend time with them. That is parenting in a nutshell. Make this Christmas season about real gifts. The gift of time. Merry Christmas!
Would you like to steer clear of the holiday shopping crowds? You can with this guide to Homemade Christmas Gifts and More.

Making Homemade Christmas gifts is one way to actually enjoy the process of gift-giving. Not only are homemade gifts and decorations frugal, they're more fun!

We don't have to rush out to the mall to shop for Christmas when we have ideas for creating gifts right at home. Take time to enjoy your holiday season. Click on and download now to start planning your frugal AND fun Christmas.
As it gets closer to Christmas, I often find myself looking at a pile of gifts that aren't wrapped yet.  There are usually a couple reason;  the wrapping paper either runs out or it really looks bad.  These fun, quick, easy, and inexpensive wraps are perfect for last minute wrapping for Christmas or any other gift giving time:
Large Paper Bags
Always the go-to solution for a wrapping problem . Open a paper bag, and let your youngster loose with colors, paints, markers, stickers, or anything they like to decorate with. Let dry and you have a creative, inexpensive, and sturdy wrapping. Paper bags make the perfect wrapping paper for gifts that require a heavier paper, like odd shaped items.
Small Lunch Bags
If you keep small lunch bags around the house, you have an instant gift bag. Have your child decorate to their hearts content, using as many sparkly items as you have, such as glitter and sequins. I use the glittery things because I think it's a humorous touch, off-setting the plain old brown paper bag. Attach some ribbon or jute rope for a handle. Use shiny or colorful tissue paper and you have completed the look and have a great homemade gift bag at a fraction of the cost of those store-bought ones.
Comics
A tried and true wrapping for kids, or adults who are kids at heart. Using colorful comics from the newspaper, wrap up your gifts using several sheets if necessary, and use matching colors of gift ribbon. If the comics leave ink on your fingers and you want a cleaner wrapping, use a sheet of white tissue paper for one layer over the comics. The comics will show through and your gift recipient won't get their fingers dirty. I like to use a little extra gift ribbon, the curling kind. Run it around the package several times, and curl up a big, silly bow. This wrapping should be extra fun.
Aluminum Foil
Using heavy duty aluminum foil is a great wrap especially on smaller packages. I wouldn't use it on large packages because it's not as inexpensive as other wrapping and it might tear. Use heavy duty aluminum foil just like you would wrapping paper. I like to use metallic curling ribbon to complete the space-age look of the wrapping.
Freezer Paper
Another kitchen item you may have in your pantry is freezer or meat wrapping paper. This, again, is simple. Just get out the crayons, markers, and paints and let your child use their imagination. Wrap up your packages as you would with any wrapping paper. This paper is usually studier than the normal store-bought wrapping paper so you could use it on difficult to wrap gifts.
Cloth
If you have remnants of cloth laying around from old sewing projects, or if you are cleaning out your closet and there are clothes that you had intended to throw out because they wouldn't be good enough to go to the resale shop, consider cutting them up for gift packages. Wash and dry your cloth items, and cut them into sizes needed for wrapping. You can either purposefully fray the edges (denim works well for this), cut the edges with pinking shears, or use fabric glue to seal the edges. Then wrap packages either as you would with wrapping paper, using fabric glue to seal, or form a bag around the item, closing with another piece of fabric or ribbon. This works very well if you have some unusual fabric patterns, or use fabrics that are interesting, especially denim, velvet, or shiny fabrics.
When the time comes to get those last few packages together, you can find everything you need right there under your roof.  To make a first-class, fun gift wrap for pennies instead of dollars, use your imagination and creativity.  When you do, the wrapping may just cause as much commotion as the gift!
Would you like to steer clear of the holiday shopping crowds? You can with this guide to Homemade Christmas Gifts and More.

Making Homemade Christmas gifts is one way to actually enjoy the process of gift-giving. Not only are homemade gifts and decorations frugal, they're more fun!

We don't have to rush out to the mall to shop for Christmas when we have ideas for creating gifts right at home. Take time to enjoy your holiday season. Click on and download now to start planning your frugal AND fun Christmas.
This article was submitted by a reader.  Thank you so much for sharing these ideas for gift giving.  What I'd like to ask, is if you have a favorite charity that you know our friends here at HBHW would like to know about, please mention it in the comments below. 
Thank you,
Susanne
In the spirit of giving, one option for your gifts this holiday season are gifts that give back.
Many of these are inexpensive but still do a great amount in helping those in need.
Here are some ideas:
These are various gifts donated to those in need, and you receive a card to give to your friend/family member/etc. that explains the donation. Gifts include things like organic seeds for subsistence farmers, goats for villagers or mosquito nets for South American children and much more. There are quite a few under $30.  These are available in USA, Australia, Canada, Ireland, etc. etc.
You can also make a donation in your gift receiver's name. Remember, it doesn't have to be a large donation – every bit helps.
Some ideas are:
Women's shelters
Senior centres.
Youth centres.
Children's charities.
Homeless shelters.
Cancer and other disease/illness organizations.
You don't always have to donate money – you can donate craft supplies to youth centres or toys for the children at a Women's centre etc.  Many of the larger organizations have cards that you can purchase for a donation of choice, to give to your gift receiver, but if they don't you can just write a message in a card saying "A donation to X has been in your name." etc.
There are also many fair trade stores and products as well as stores that donate a percentage of profits to charity. One is Lush, a homemade cosmetic store.
There are many out there, for foods, clothes, jewellery or cosmetics – many gifts available are under $20. Check around your area.
Remember that giving back, no matter how small, is a really great thing to do. People really appreciate the thoughtfulness of a donation on their behalf.
If your gift giving is starting to get frustrating, especially those 'little' gifts for people like teachers, coaches, neighbors, the person who shovels your driveway, the babysitter, etc. etc. etc., I have a gift idea that has never failed me. Chocolate!
I'm not talking about an expensive box of chocolates, or even an inexpensive box of chocolates. I'm talking about something you create yourself. Yes, it's easier than you think and you can personalize the gift to the recipient.
Here is what you need to know to make delicious chocolate treats that will be tasty, pretty, and very much appreciated.
Choose the Chocolate
To begin, if you want good taste without a whole lot of fuss, you need to buy some decent chocolate coating for melting. This is the stuff that's in the chunks broken off of a big block that you'll find in the baking aisle. Be sure the label says "chocolate coating" or something to that effect. You don't want to use Real Chocolate because you will have a time trying to melt it just right, and real chocolate has a tendency to get a powdery white look or some disturbing white swirls through it and can end up with a dull surface instead of a shiny one if it's not done right. This is something you don't need to mess with. Buy chocolate coating and you'll be fine. If you want to tackle melting real chocolate, save it for another time when you're not up against a time clock.
Choose the Ingredients
Purchase an assortment of items that you would like to eat dipped in chocolate. For instance, pretzels in any shape, Oreos, Animal Crackers, or other cookies, salted peanuts, cashews, and pecans. You might also like to try making "Haystacks" out of coconut or chinese noodles. Both are very fun. Chocolate dipped marshmallows are a treat for a hot cocoa fanatic. Just look around and see what looks good.
Easy Melting Instructions
To melt your chocolate, cut the chunks up into smaller pieces. Put your pieces into a small, heavy saucepan that will fit inside another larger saucepan. Fill the larger pan with water and bring to a boil. Turn the heat off and set the smaller pan inside the larger one being very careful not to slosh any boiling water over the edge and into the smaller pan. With a large rubber spatula or wooden spoon start stirring the chocolate and continue stirring until all the pieces are melted.
How to Put it All Together
Nut Clusters – Put the nuts into individual bowls and working quickly pour just enough chocolate over the nuts just to coat them. Stir until completely coated and drop by spoonfuls onto a cookie sheet covered with parchment paper. Put in cold area of the house to set up. The freezer or refrigerator is okay, but don't let them stay in there for more than a few minutes.
Haystacks – Follow the same procedure for your coconut and chinese noodle Haystacks, working quickly in small batches so the chocolate doesn't set up before you get a chance to drop them onto a cookie sheet. Again, drop the Haystacks onto a cookie sheet covered with parchment paper, but be sure to drop a large "stack" piled high to resemble an actual haystack. Cool as you did the nuts.
Pretzels and Cookies – Other items like pretzels and Oreos or other cookies will need to be hand dipped. Just dip them as you wish into chocolate poured into a deep bowl, remove and lay on a cookie sheet covered with parchment paper. I don't dip my pretzels or cookies into the pan I melted the chocolate in because you're bound to lose a few chunks of the pretzel or cookie and then you'll have to fish it out before you use the chocolate for anything else. Cool as you would the other items.
No matter which chocolate treat you make, I recommend starting with one thing in a small batch until you get used to how fast the chocolate firms up in the pan. You can always reheat the chocolate if you get to the point where you need to stop and start up again later.
Wrap it Up!
Once you have your bounty of chocolate goodies, you can arrange an assortment in small boxes or tins, packed neatly with parchment paper all around, and tie it up in a colorful ribbon. Include on your gift tag that this gift is perishable and should be kept cool.
Now, who wouldn't like to see what's inside THAT gift box!
Would you like to steer clear of the holiday shopping crowds? You can with this guide to Homemade Christmas Gifts and More.

Making Homemade Christmas gifts is one way to actually enjoy the process of gift-giving. Not only are homemade gifts and decorations frugal, they're more fun!

We don't have to rush out to the mall to shop for Christmas when we have ideas for creating gifts right at home. Take time to enjoy your holiday season. Click on and download now to start planning your frugal AND fun Christmas.
This is about the time of year when parents with kids in school start to panic. Why? It's time to find a gift for the teachers!
With the school year about ready to break for the holidays, you will need to think fast. And if you're like most of us, your budget is very tight, especially this time of year. You probably have two issues – you want a frugal gift AND you want a gift that is memorable.
One thing I've learned from my teacher friends is that there are gifts… and then there are gifts.
A teacher is a dedicated professional who works with your child because, well, they love working with children. They wouldn't teach otherwise.  Do you really want to give this dedicated professional who takes a personal interest in your child another #1 Teacher ornament or coffee mug? Probably not. You want to show your child's teachers that you appreciate them by giving a personal, well thought out gift.
But, it's truly not the cost that matters here. Teachers know about financial hardship and they appreciate the fact that you and your child take the time to create a special gift. Let's consider just a couple homemade items that your child's teacher will cherish.
Bookmarks
Some of the sweetest bookmarks are the ones that remind your child's teacher of your child. Take a photo of your child and glue it to a piece of card stock cut to the size of a bookmark, say about 2″ x 7″ or so. Have your child decorate both sides of the bookmark with the year, your child's name, the teacher's name (This Book Belongs To…), and some drawings or stickers. Then laminate the marker, punch a hole in the top, and string some ribbon through for decoration. You can embellish it as much as you want, but be sure the bookmark remains flat, so it doesn't mark a book's pages when used. This craft can be repeated for each teacher because any teacher is going to love it and use it often. Depending on your gift budget, you could include a gift certificate to a bookstore along with the bookmark.
Pencil Holder
Using a clean can, cover with Contac paper, construction paper, or if the can has a nice look, spray paint, and embellish as you wish. I suggest using pictures of your child, or pictures taken during the school year of the various school programs. Have your child write the school year, their name, the teacher's name, and decorate as you please. Your child may like to glue sea shells, buttons, or other items to the pencil holder. Buy brand new pencils and pens, fill the pencil holder, and you've got a beautiful, personal, and appreciated gift.
Markers
School budgets are just as tight as household budgets these days. Did you know that many teachers spend their own money on supplies for classroom projects? Markers, Sharpies, colored pencils, and all the fun writing and coloring tools that we love are hard to come by in most schools. Your child's teacher will treasure a gift of beautiful markers of any variety. You may wish to make either the pencil holder previously mentioned, or even buy a cardboard box from a craft store, decorate it, and present your teacher with their new assortment of wonderful markers in the special box.
Food and Beverages
Gift baskets from a 'super store' are rather impersonal and often expensive. But, when your child picks out a few food or beverage items, puts them together in their own little box or bag, the gift becomes a one-of-a-kind gift from the heart. You can actually find many relatively inexpensive 'gourmet' type items in your own grocery store, so you can stay within your budget. Choose a couple items that go together, like special coffee with a rich chocolate bar, or herbal tea with a nice package of little scones. If your teacher likes to cook, maybe a couple nice spices or seasonings in a lovely package. You can get pretty creative right there in your grocery store aisles. Buy simple bags and tissue paper for the packaging, and have your child decorate the bag. If your child likes to cook, perhaps a 'gift in a jar' would be appropriate.  These are dry mixes put together in a jar and given with preparation instructions attached. One of my favorite mixes is a Warm Herbed Mixed Nut snack.
With just a few ideas, some creativity, and a little time spent with your child, your homemade gifts will have an honored place in your teacher's home… and heart.
Would you like to steer clear of the holiday shopping crowds? You can with this guide to Homemade Christmas Gifts and More.

Making Homemade Christmas gifts is one way to actually enjoy the process of gift-giving. Not only are homemade gifts and decorations frugal, they're more fun!

We don't have to rush out to the mall to shop for Christmas when we have ideas for creating gifts right at home. Take time to enjoy your holiday season. Click on and download now to start planning your frugal AND fun Christmas.
I'm back today with my third and final part of Gluten-Free Frugally, Is That Possible?  In case you missed them you can find Part 1 here and Part 2 here.
So I've been doing some research the past few days on the subject of finding gluten-free food on a budget, and I'm back today to share my finding with you.
I found the results of a study that was done by Dalhousie University Medical School that was published by The Canadian Journal of Dietetic Practice and Research back in 2008.  The study was designed to assess the differences in the cost of gluten-free foods in comparison to their glutenous counterparts.
What the results of the study showed, is basically what we as consumers of gluten-free products already knew.  Gluten-free food costs more!  Just how much more?  According to the study, on average gluten-free foods cost a huge 242% more!!
With the growing demand, there is big money to be made in gluten-free food items.  Just how much?  By the year 2015, Packaged Facts, a leading publisher of market research in the consumer packaged food and beverage goods and demographic sectors, predicts that the sales of gluten-free foods and beverages with exceed $5 billion  in the United States alone!
Hopefully the growing demand and growing availability will help to drive down the price of gluten-free foods, but, that is small consolation right now to families that have to eat gluten-free, with prices of everything from food to gasoline going up and the worth of the dollar going down. 
So the question is, Why are gluten-free foods so expensive?  Well I don't think that it is just because the manufacturers think they have us over a barrel.  (We need the gluten-free food to live, so we will pay whatever they want to charge.)
I really think the reason is because of all the extra steps they have to take to ensure that the gluten-free product remains gluten-free throughout the whole process.
They have to source the raw materials, mill them in a dedicated gluten-free facility or have all the equipment cleaned extensively before using it for gluten-free foods, they have to test the product for gluten, then they have to package it.  All of this takes time, money and manpower, which leads to expense.
So how can we combat this dilemma?   There is some light at the end of the tunnel for those of us forced to eat gluten-free.  In my search, I found that General Mills Chex Gluten-free Cereals, Kellogg's Gluten-Free Rice Krispies Cereal and a gluten-free pasta company I have never heard of before, Sam Mills sell their products at about the same price as their glutenous counterparts.
I found some Sam Mills pasta on Amazon for about $2.71 a package.  You had to buy a case of 12 and that doesn't factor in the cost of shipping, but I know that in some instances you can get free shipping on Amazon.  So $2.71 sounds a whole lot better than upwards of $5.00 or more per bag for some of the other gluten-free brands.
I also found that Delallo just introduced a Gluten-Free Pasta and if you go here they are offering a 50% discount on their gluten-free pasta.  Just enter the code GFSAVE at the checkout. 
I was a little concerned about cross-contamination since they make regular glutenous pasta until I read this statement that I pulled right off of their website:  "
"In two varieties for the gluten-free consumer—Corn & Rice and Whole Grain Brown Rice—DeLallo Gluten-Free Pasta boasts a desirable "al dente" texture and flavorful bite. Like all of our pasta, our gluten-free varieties are made in Italy with only the finest raw ingredients. Our mollino and pastificio, mill and pasta maker) are located in one gluten-free facility with no risk of cross-contamination. Crafted with generations of experience and the artisanal methods of Italy's fine pasta-making tradition, DeLallo created a gluten-free pasta so good, the whole family will indulge."
 The pasta is $4.99 for a 12 oz. bag and they offer elbows, fusilli, orzo, penne, spaghetti and shells.  I don't know if there is a limit or a minimum order but it may be worth a look see.
Hopefully, with all this competition starting up within different companies for the gluten-free market, we can look forward to a future of more reasonably priced gluten-free food products.
Mary Blackburn has been gluten free since 1988 and is the owner of http://www.easyglutenfreeliving.com.  She invites you to visit her site for more gluten free living tips and recipes.

While you're there, take a moment to sign up for The Gluten Free Gazette, her bi-weekly newsletter filled with articles and answers to your questions about gluten, gluten free living and celiac disease.
This is a guest post by Mary Blackburn of EasyGlutenFreeLiving.com It's packed with valuable information about living well while eating a gluten-free diet. Please read and be sure to pass along to anyone you know who is struggling with this same issue. Thank you!
Well I'm back today with some more ideas on how to be frugal, while living a gluten-free lifestyle. You can read yesterday's post by clicking this link: Gluten-Free Frugally, Is That Possible? Part 1
One of the easiest things to do, is buy as much main stream food products that are also gluten-free as possible.  I wrote an article here on HBHW called Is There Life After Gluten-Free? in that article I talk about the foods that you can buy that are either naturally gluten-free or made gluten-free.
If you are reading labels to find gluten-free on the shelf food, just remember this:  If you are in the United States all labels of foods sold in the U.S. has to list on the label if it includes any of the eight known allergens.  Which are:  milk, wheat, soy, egg , tree nut, peanut, fish and shellfish.
However, just because it says wheat free, does not mean gluten-free.  Barley has gluten, but they do not have to list that as an allergen, so just be aware of that and check the ingredient list carefully.  I had to educate my husband on that.  He picked up a package of something, I can't remember exactly what, but in huge letters it declared, "Wheat Free".  He put it in the cart and said I got this for you.  I said "That's not gluten-free".  "Really"?  "Really" I replied.  So again, just be careful.
Get creative with substitutes.  Instead of couscous, use quinoa.  It's naturally gluten-free, with no worries of cross-contamination, because it is grown high in the Andes mountains above the freeze line, and is actually better for you because it has phyto-nutrients, is a complete protein and supplies all nine essential amino acids.  It is high in lysine and is an excellent source of a complete protein.  Which means you could pretty much live off of nothing but quinoa and be quite healthy.
You can find a recipe for a quinoa and turkey recipe here that I posted here on HBHW a while back.
I make a fantastic lasagne using zucchini for the noodles, and if you slice it thin enough, the kids may not even realize there are extra vege's in there.
You will need to watch out for condiments, seasonings, and sauces, but if I stick to straight dried herbs and spices I'm usually okay.  If you're in doubt, ask the manufacturer.
I have found that LaChoy Soy Sauce is gluten-free, but it is the only one that is.  Heinz ketchup, French's Yellow mustard, and Grey Poupon mustard, just about all Kraft salad dressings, and Miracle Whip Salad Dressing.
I have a lot of recipes over on my website, Easy Gluten Free Living.com and more in my cookbook Gluten-Free Get-Togethers.
One of the biggies for me was corn flake crumbs.  Before I was diagnosed I made my own corn flake crumbs by smashing up Kellogg Corn Flakes cereal, but after my diagnosis I couldn't do that.
I don't know about you but I use a lot of corn flake crumbs for everything from chicken nuggets to crunch topping on casseroles.  A cheaper substitute for more expensive gluten-free corn flake crumbs is Corn Chex. 
Just throw a bunch into the blender, or food processor and crunch them to the size crumbs you want.  Don't have a food processor?  No problem just put them into a sealed ziplock bag, with all the air pushed out and use your rolling pin to smash them.  So much cheaper than buying a small container of g-free corn flake crumbs.
I hope this gave you some frugal alternatives and helps you all to live a little more Gluten-Free Frugally.
Mary Blackburn has been gluten free since 1988 and is the owner of http://www.easyglutenfreeliving.com.  She invites you to visit her site for more gluten free living tips and recipes.

While you're there, take a moment to sign up for The Gluten Free Gazette, her bi-weekly newsletter filled with articles and answers to your questions about gluten, gluten free living and celiac disease.
This is a guest post by Mary Blackburn of EasyGlutenFreeLiving.com It's packed with valuable information about living well while eating a gluten-free diet. Please read and be sure to pass along to anyone you know who is struggling with this same issue. Thank you!
When I was first told I had Celiac Disease, my first feeling was that of relief.  What was wrong with me had a name and it wasn't Cancer.  Because I had lost so much weight in such a short amount of time, (about 35 pounds in just over two months), everyone thought I had some kind of cancer.
Celiac Disease, they told me, would be controlled strickly by diet.  Easy Peasy!  I love to cook, I can do this, no big deal!
Since this was back in the winter of 1987-'88, gluten-free labeling didn't exsist and neither did very much pre-packaged gluten-free foods.  No gluten-free sections in the grocery store, no Bob's Red Mill or Pamela's, or even Jules Gluten-Free flour.  I was told I would have to read labels, all labels, for any ingredient with gluten.  Okay, no biggie, right?  Then I went to the grocery store.  What I found, or more like, didn't find, was a whole lot of anything I could eat.
Did you know that there is wheat flour in foods you would never suspect, like chicken broth and soup?
That first day I came home from the grocery store and sat down and cried.  What was I going to do?  What was I going to eat?  I suppose being diagnosed back in those early days was a blessing in disguise, because it forced me to learn how to find hidden gluten in ingredients and made me experiment with my own concoctions of flours and such.
You may be thinking to yourself, "What the heck does all this have to do with Gluten Free Frugally?"  Well I'll tell you.
In the years since then, gluten-free foods have become more prevalent, but they are often expensive, sometimes almost double the price of their glutenous counterparts.  But with a little thought and experience you can come up with more frugal alternatives.
Like Annie said here, you can get some good deals on certain flours and starches at Asian stores.  At my local Asian store you can find white rice flour, Tapioca flour and starch and Potato flour and starch.  I personally tend to steer clear buying any unpackaged items like rice or flours in bulk simply because of the cross contamination threat.
If they have the barrel of wheat or wheat flour sitting next to the barrel of rice or rice flour, there is the possibility that an unwitting customer just may use the same scoop to scoop out the rice that she just used to scoop out her wheat flour.  Now the rice barrel is contaminated.
There are many ready to use gluten-free flours available out there, like the ones I mentioned above, but they can be expensive and personally I don't care for the taste of bean flours which some of those premade flours use.
I think a bean flour in the mixture makes your homemade gluten-free foods taste, well, gluten-free.  I find this expecially true for gluten-free baked goods.
I learned how to mix up my own flours, by using different gluten-free flour mixtures.  Like CharlieAnn said here, you can even grind your own flours using a coffee grinder or even a food processor if you have one.
No matter what kind of gluten-free flour you use, you always want to keep it in the freezer for any long term storage.  Because gluten-free flours usually have the whole grain incorporated into them, they will go rancid very quickly.
That being said, you always want to bring your gluten-free ingredients to room temperature before using.  I'm not exactly sure why, but your baked goods will turn out much better if you let the ingredients come to room temp.
Come back tomorrow for Gluten-Free Frugally, Part 2
Mary Blackburn has been gluten free since 1988 and is the owner of http://www.easyglutenfreeliving.com.  She invites you to visit her site for more gluten free living tips and recipes.

While you're there, take a moment to sign up for The Gluten Free Gazette, her bi-weekly newsletter filled with articles and answers to your questions about gluten, gluten free living and celiac disease.
This is a response from Annie, a HBHW reader, to a reader who posted a request asking for help with gluten free recipes. You can read the request and other comments here: "Desperate For Frugal Gluten Free Recipes."
I want to thank Annie for sharing all this valuable information. Because there was so much detail, I wanted to be sure anyone struggling trying to find truly frugal gluten free recipes would find the help they need. You may also want to check out our other gluten free cooking articles here: Gluten Free Living Articles on HBHW
You'll see several articles written by my friend Mary Blackburn. If you click on the following link, you'll also find her blog with a lot more information: Easy Gluten Free Living by Mary Blackburn
Again, thank you Annie for sharing these tips for finding frugal gluten free foods. I hope Annie's gluten free ideas are helpful. Here they are:
Hi.

For starters, search online "gluten free flour recipe". These are combinations of various flours and binders to make a gluten free substitute of wheat flour. Try to find one that will suit what you can get, as sometimes ingredients are little obscure.

The best place to get the ingredients are bulk stores and Asian markets.

GF flour will be your answer to pies, pastries, cakes, cookies and biscuits.

Secondly, you need to make sure all your condiments etc are gluGFten free. Check labels – many spice mixes or seasonings contain a thickener/binder/etc that isn't gluten free. You can just make your own with bulk spices, omitting the gluten-containing ingredient.

Many sauces have gluten-free options available. E.g. Soy sauce can be replaced with Tamari (a type of light [in flavour, not calories] soy popular in Japanese food.

Health food stores will be the best to find condiments and sauces, but these are often pricey. Read labels in the supermarket and look up recipes for the less time consuming stuff.

Thirdly, you need to plan meals. In some instances, you'll want to make a GF replica (such as gravy with GF biscuits). But often, you can just replace the starch of the meal with something that's GF. These can include: Rice, rice noodles, polenta (Italian corn mush, like hominy or fine grits – very cheap), potatoes, sweet potato, etc etc. So, you can serve your favourite meals with a GF starch.

For example:

Bolognese and wide cut rice noodles (find these in Asian markets – much cheaper than the supermarket and generally cheaper than store-bought gluten free pasta), Crockpot chicken (almost any dish) and rice etc.

Then there are ways to achieve the same taste in different ways. For example, if you love macaroni and cheese but gluten free pasta is expensive in your area, try making a cauliflower cheese bake served with hamburgers and salad. You still get a baked, cheesy dish, without paying for expensive GF pasta.

Or if you love lasagne, here's a way to satisfy your craving without paying for lasagne sheets. Cook a batch of polenta. While still hot, spread out a baking tray so that it's a level 1/2 inch sheet. Put in the fridge and allow to set. You now have a reasonably firm sheet pf polenta. Slice the polenta into smaller sheets to fit your baking dish, and use them in place of the lasagne sheets.

Further resources to use:

The internet – there are tons of people with GF diets, and many of them share tips, recipes and success and failures.

Books – these can sometimes be a pot luck, often they contain recipes that just say to use a pre-purchased GF substitute – not helpful! I suggest borrowing some from the library, to see if they're good, and purchase them if you like them.

Low Carb diet resources – a lot of low carb diet resources have tips and recipes that don't include gluten, as they have low carbs.

Remember, some things aren't going to be exactly the same. Sometimes a recipe won't translate to GF perfectly. But trial and error will get you there.
You can read even more on the topic of Frugal Gluten Free Living in our friend Mary Blackburn's two part series right here:
Gluten-Free Frugally, Is It Possible Part 1
Gluten-Free Frugally, Is It Possible Part 2
Have you started putting together your shopping list for Christmas? No? Are you like so many of the "shopping challenged" folks out there that just cross their fingers and hope they will get through the gift buying frenzy without spending too much money? I guarantee, you will spend money you don't have if you don't sit down and make a gift shopping list.
Lists are tedious, aren't they. It's much more fun to just go into the beautifully decorated stores and be inspired by all the sparkle and glow and let your heart do the shopping, isn't it.
However, it's not so much fun when you don't know how much you've spent until you get your credit card bill.
That doomsday feeling happens when you get all the packages home and realize that;
you spent an unbelievable amount of money, and
you didn't get what you set out to buy.
It's time to change. You need a strategy. You need a list.
Every year you start out with some ideas about what you want to buy, and every year it comes down to the last few days and you begin the "panic buying."  Did I get enough? What about stocking stuffers?
To prevent the last minute panic that breaks the gift budget, start by developing your list. Here's how:
If there are a couple "big ticket" items on your list, that's okay. That's where we start. Subtract the cost of those items from your budget. Be as thorough as possible, using newspaper flyers or the internet to find out how much each item will cost.
Now list the stocking stuffers. Yes, those little items add up very quickly. One suggestion when the gift budget is extremely tight is to use bigger items as stocking stuffers. It's cheaper to buy a bigger stocking than to try to purchase a lot of additional little items to stuff a smaller stocking.
Once you have a comprehensive gift list together, stick it in your purse or glove compartment and get ready to shop. Now whether you shop all in one day or like to do a little bit each week, you've got a list from which to work. Check off items as you go and you are on your way!
With your gift list firmly in hand, you will be able to resist that impulse buying that the stores count on during the Holidays. You can relax, knowing that you got Junior and Sissy what you wanted to get them, no more, no less, and the budget is still on track.
And you can breathe easier knowing that the January bills won't harbor any big surprises!
Would you like to steer clear of the holiday shopping crowds? You can with this guide to Homemade Christmas Gifts and More.

Making Homemade Christmas gifts is one way to actually enjoy the process of gift-giving. Not only are homemade gifts and decorations frugal, they're more fun!

We don't have to rush out to the mall to shop for Christmas when we have ideas for creating gifts right at home. Take time to enjoy your holiday season. Click on and download now to start planning your frugal AND fun Christmas.
When it comes to gift wrapping, whether over the holidays and for other special occasions, nothing beats those pretty gift bags. But, have you noticed the prices?! The cost of wrapping a gift has become almost as expensive as what's inside… sometimes more!
It's hard to give up wrapping gifts in those pretty little bags, paper, and ribbons, but I have to. I can't justify spending that much money on just the wrapping.
Instead of buying wrapping paper and accessories, I have found that with a touch of creativity and a bit of craftiness, I can design my own inexpensive gift wrappings at a fraction of the cost. Here is a simple way to turn plain wrapping into pretty wrapping.
You'll find in any party store, dollar store, or grocery store, small 'lunch' bags; little brown, white, or colored paper bags. They'll be sold in packs of ten, twelve, or more for a very reasonable price.
Buy jute or other natural looking string for the brown bags. Even a roll of brown twine will look nice when used with a brown bag.
Buy ribbon or colored yarn for the white or colored bags. Look for scraps of yarn and ribbon in craft shops. You'll often find remnants of all sorts of strings, ribbons, and yarn for very little money.
Then, if you want, buy a selection of other decorative items you think might make your gift even prettier. If you go to a Goodwill store or other resale shop, you can often find bags of sewing notions and costume jewelry odds and ends. Fill a bucket with these goodies and you'll have everything you need.
Lunch bags don't ordinarily come with handles. You can create handles to make your gift bag look more like a store-bought style. Use a hole punch to put two holes in the front and back of the bag at the top. Thread your string or ribbon through and tie closed to form a handle on the bag. If you don't have a hole punch, you can use glue.
You may want to change the size of the bag. Cut the top of the bag off using special scrapbooking scissors to create a uniquely shaped gift bag. If you don't have scrapbooking scissors, you can cut a free-form shape. Even something as simple as cutting the top of the bag at a few sharp angles will make the bag uniquely yours. Consider gluing trim along the edge, or a line of glitter or sequins. Whatever you do, you will end up with a gift bag that you are proud to give.
Make some of these bags ahead of time and keep them on hand so you'll be ready for any gift-giving emergency. Just think of all the times you have needed to give a little gift. There was that gift to your neighbor for picking up your mail. Then there was the gift for your daughter's piano teacher for her new grandchild. These little inexpensive gift bags are perfectly appropriate, especially for small gifts.
With these simple ideas you'll be ready with the wrapping when any occasion calls for a small gift… and it won't cost you more than the gift itself!
Would you like to steer clear of the holiday shopping crowds?  You can with this guide to Homemade Christmas Gifts and More.

Making Homemade Christmas gifts is one way to actually enjoy the process of gift-giving.  Not only are homemade gifts and decorations frugal, they're more fun!

We don't have to rush out to the mall to shop for Christmas when we have ideas for creating gifts right at home.  Take time to enjoy your holiday season.  Click on and download now to start planning your frugal AND fun Christmas.
Because I love baking pies, I also love having a plentiful supply of fruit and berries on hand, prepared and ready to go.
I got on a freezer cooking kick recently, so decided that along with the meals I was freezing, I'd try my hand at pie fillings. There are a few things to do to prepare the fruit and berries for freezing. I thought I'd share what I learned with you here.
Fruit
1)  Wash and dry your canning jars, lids, and rings and set aside. I prefer to use wide-mouth jars because they're easier to fill, but regular jars work, too. You just have to make sure you cut the fruit small enough to fit.
2)  Choose and prepare your fruit. Make sure it is not underripe or overripe. Wash, peel if desired, remove pits, seeds, and cut out any blemishes.
3)  Add sugar, either granulated or simple syrup, to help retain the color, flavor, and texture. You may want to add some sort of ascorbic acid, too, which will keep the fruit from turning dark. You can buy a citric acid to mix in with the dry sugar or in the syrup. If you don't want to buy a packaged product, mix in a bit of lemon juice. It won't hurt and it usually helps.
Granulated sugar:  Sprinkle the sugar over the fruit in a bowl. Use your own taste buds to determine how sweet you want the fruit. Gently stir the fruit and let sit until the fruit juices form. Spoon into jars or other freezer containers, allowing about 3/4 to 1 inch head room. Seal tightly and freeze.
Simple syrup:  Most people use about a 40% simple syrup. But, again, you'll want to adjust that to fit the fruit. If the fruit is sour or very tart, make a heavier syrup. For a delicate, sweeter fruit, use a lighter syrup. To make a 40% syrup you'll need about 3 1/4 cups of sugar to 5 cups of water. Bring it to a boil, turn to low, and let simmer until the mixture thickens. Allow the syrup to cool completely before adding to the fruit. Fill your jars with the cut fruit, then pour in the cooled syrup, leaving about 3/4 to 1 inch of head room. Take a narrow knife and slide it between the fruit and jar inside to relieve air bubbles, then add more syrup if needed. Seal the jars and freeze.
Natural juices:  If you don't want to add sugar to the fruit, you can use the fruit's own juice, other fruit juice, or even water with ascorbic acid added if needed. Fruit frozen without sugar will lose their color and quality faster, but they also give you the opportunity to eat fruit that is not sweetened or add the sugar when you prepare the filling for pie.
Berries
Berries are also perfect for the freezer. I've found that the best method for freezing berries is to leave them whole, spread them out on a baking sheet, put them in the freezer, and freeze them. Then transfer the frozen berries to containers. Berries freeze just fine without any sugar or liquid added.
In the Freezer
You want to make sure you maintain a steady 'deep freeze' in your freezer. That means around a Zero degree F temperature.
Mark the date clearly on the containers and use the fruit or berries up before a year passes. That never seems to be a problem in our house. A freezer full of fruit and berries for pie filling is picked clean by the next summer!
I hope these tips help you get some fruit and berries in the freezer. Whether you use them for pies, sauce, or just to eat right out of the jar, I know you'll enjoy the sweet taste of summer coming right out of your freezer.
I've been doing a lot of meal planning lately, and that typically means a lot of frugal freezer meals, especially soups, stews, meat sauce, and other family favorites.
Recently I removed a plastic ziploc bag of my homemade spaghetti sauce from the freezer, let it thaw slightly, then pushed the contents out into a saucepan. So far, so good.
Then, as I usually do, I put the ziploc bag in the sink and proceeded to wash it out with hot soapy water. The bag split along the seam, so I threw it out.
As I stood there looking in the garbage, I wondered how frugal it really is to use plastic freezer bags or containers? I've thrown plenty of them out, either because they absorb the odor of the food or they eventually split open or the covers crack. (Actually, they go into recycling, but it's still wasted money to me.)
I started wondering if there was a better, more frugal way to store these meals in the freezer.
Then I noticed my canning jars sitting in the pantry. I've always enjoyed 'putting by' jam, jelly, and vegetables over the summer and fall, so my pantry is pretty well stocked with goodies preserved in canning jars.
But, when it comes to meals, I prefer to freeze them, either in meal size portions for the whole family or single servings. Having a freezer full of spaghetti sauce, chili, soups and stews, is a real help for us, especially during the busy school year. For the freezer, I've always chosen plastic bags and containers, but now I was wondering how frugal that really is.
It suddenly occurred to me that the solution to my quandry was right there in my pantry…
Canning jars.
I know what you're thinking; that's way too expensive. I agree that your initial expense may seem daunting. Your start-up cost to purchase the jars, lids, and rings could add up, but let's take a look at the real expense.
When you compare the cost of canning jars to that of plastic, you may cringe a bit at first. It will add up to a pretty penny when you buy your supplies. But, when you compare the one time cost for glass and accessories to the cost of plastic purchased over the years, you'll see a real savings.
Aside from the occasional broken canning jar and a bent lid or two, this is a one-time investment. When you take into account that you probably throw out a plastic bag a couple times a week, you are throwing out quite a bit of money. That's your money in the trash, never to be recovered.
Glass canning jars are convenient, too. I'm making chicken noodle soup now and will freeze individual servings in small canning jars. Then to heat the soup I can simply set the jar in a pot of slowly simmering water. The soup will thaw and be warmed through without even dirtying a pot. If you use a wide mouth jar for your single servings, you'll also have a ready-to-serve container.
Glass jars are safe to heat in and eat from. As far as heating plastic containers, the jury is still out about whether or not it is safe. Have you put a plastic freezer container in the microwave and noticed the material start to deteriorate around the edges? This doesn't happen with glass. Have you ever tried to heat frozen food in a plastic bag or container on the stove top. It's a worry.
And you'll never get a better seal than with a canning jar lid. This keeps flavor in and air out, helping to prevent freezer burn.
If the price still has you worried, do a bit of research into wholesale and resale shops that offer glass canning jars at a reduced price. You may even luck out at a garage sale somewhere. In that case, an investment in the lids and rings is all you'll need.
The next time you reach for a box of freezer bags or containers at the store, check the price. Do some comparisons and see if you wouldn't benefit from investing in canning jars to freeze your meals. I love to keep my cash out of the trash, don't you?
Please share your thoughts and experiences with us in the comments below. I look forward to learning what you have found to be your best tools for freezing meals.
Baking a pie isn't hard to do once you understand the basics. Yes, there are lots and lots of little tricks that result in a flakier, lighter pie crust and a firmer, tastier filling, but even knowing a couple simple tips will give you a pie you'll be proud to serve.
Here are the tips that I believe are the basics for baking a good pie:
The Tools of the Trade
No pie baking lesson is complete without a discussion of pie pans. Many bakers prefer glass pie pans for several reasons; they heat evenly and conduct the heat well, resulting in an nicely browned crust. The other bonus is you can actually see when the crust is browned perfectly.
Mixing the pie crust dough by hand is an admirable task, to be sure. But don't overlook your food processor. For a fast pie dough, pulse the ingredients until crumbly, then slowly add the ice water, pulse, add, pulse, until your dough just forms. In a matter of seconds you will have the dough ready to chill.
These modern methods are great, but returning to the old days is the direction you want to go when you roll out your dough. Remember pastry cloths? You may have seen your grandmother or mother use them. Sprinkle flour on the cloth and roll out your dough. The cloth prevents the flour from getting inbedded in your dough while still keeping the dough from sticking as you roll it out. Purchase a pastry cloth and a cover for your rolling pin and you'll have the perfect duo for perfect pastry.
The Flakiest Crust
When it comes to pie crusts, it's not so much about the recipe as it is about the procedure. And when it comes to procedure there is one word that comes to mind – COLD!
No matter what recipe you use, make sure you have ice cold fat (butter, shortening, lard.) Put the amount you need in the freezer. Cut it into little pieces beforehand so when you take it out of the freezer it is ready to incorporate into the dough.
Prepare the cold water with ice, not just out of the tap. Cold water out of the tap is not cold enough. Take the time to put your water in a cup and add ice. Don't skip this step.
Hurry, hurry, hurry. When making the pie dough, don't waste time. You want the cold ingredients to stay cold. Also, when it comes time to form the balls, don't roll them around too much in your hands. You want the fat to stay cold and not melt in the heat of your hands. After forming the dough into balls, be sure to chill it for at least 30 minutes. Again, don't skip this step.
Now that you're ready to roll out your pastry, grab one ball out of the refrigerator and proceed, but do so as quickly as possible. You should be able to see little flecks of unmelted fat in the dough. If you are rolling out two crusts, leave the second one in the refrigerator until you are ready to roll it out.
And last but not least, if you don't want to make a pie crust, go ahead and buy one. There are many very good premade pie crusts on the market now that are flaky and delicious. Check your options and choose the one that works best for your situation.
Putting it all Together
Be sure to lay, not stretch, the pie crust into the pie pan. If you stretch it, it will bounce back, causing the crust to shrink away from the pan.
Follow the recipe directions carefully. If you need to prebake the crust, make sure you do. Most custard pies call for a prebaked crust.
For double crust pies, be sure to tuck the top crust under the bottom crust around the edges before crimping. That will keep the filling inside the crust instead of allowing it to bubble up and out.
Do cut slits into the top crust to allow the steam to escape, which allows for the top crust to get flaky and golden brown instead of soggy.
Brush the top crust with an egg wash (egg and milk whisked together) and sprinkle with a little sugar for a shiny and sparkly top.
Never, never skip preheating the oven. Be sure the oven is at the temperature called for in the recipe before you put the pie in. Use an oven thermometer if there is any doubt as to the actual temperature of the oven.
Perfect Finish
Now that your pie is baked, you need to let it cool. Don't try to rush the cooling process by putting it in the refrigerator or freezer or you'll end up with a soggy mess.
Let the pie sit on a cooling rack for at least the same amount of time it took to bake. This not only let's the pie crust stay flaky and tender, but allows the filling to set up so it doesn't run out when you slice the pie.
Slice the pie with a sharp knife, serve, and enjoy!
You'll find even more tips, along with FAQ's covering all sorts of reasons why a pie may have failed, in my new Kindle book: Pie Recipes from Scratch-The Only Pie Cookbook You'll Ever Need.

Click on here and download your copy today and you'll be baking Blue Ribbon worthy pies before you know it!
This post was shared with us from Living So Abundantly. I thought I would post it in the Articles section as well as the Frugal Tips section and the Recipe section so it would be easy to find.
Having been blessed with buckets and buckets of tomatoes this year, I embarked on a mission myself to find ways to use up tomatoes in assorted ways. What resulted was a little cookbook available on Kindle. You can click on and take a look right here: The Tomato Cookbook – Tomato Recipes From Soup To Grilled
On with the instructions for peeling tomatoes from LivingSoAbundantly.com.
Thank you,
Susanne
First, remove the top of the tomato with a paring knife.

Slice an "x" on the bottom of the tomato.

Immerse the tomato into boiling water with a slotted spoon for 3-5 seconds; remove.

Using the slotted spoon, immediately immerse the tomato into an ice bath; remove in 3-5 seconds.

Easily peel off the skin, and this is what you get. So easy!

Why would I want peeled tomatoes? Salsa, of course! You can also make homemade spaghetti sauce, too.
There are so many uses for peeled tomatoes.
What's your favorite use?
Please share your thoughts in the comments section below.
For pictures of the process, be sure to click on the link for the Living So Abundantly website.
Halloween is such a fun holiday in our house.  Part of the reason is it's so low-stress.  But that doesn't mean we don't plan at all!
Every year we have to make at least a few decisions:  Do we want to host a party?  Do we want to attend any parties?  Will we all dress up?  Do we make our costumes or buy them?  Do we need or want to change some of the decorations this year?
Even though the stress is lower compared to other holidays, if I don't go over a few basic details, Halloween could come and go without doing any of the things we like.
My friend Tracy Roberts of MomsInABlog.com has come up with a simple little checklist to help plan and organize the Halloween festivities, no matter how big or small, and she wanted to share it with you.  Just click on the link below and it's yours.  Enjoy!
Halloween Planner – Moms In A Blog
If you need a few more ideas, be sure to read my ideas about creating simple costumes, many without sewing a stitch.  Just click on the link below to read my article:
Three Simple Halloween Costumes Anyone Can Make
Halloween will be here before you know it.  Are you ready?
p.s. If making great Halloween costumes without a lot of fuss appeals to you, perhaps you'd appreciate even more ideas!

Click on to order your very own copy of Homemade Halloween Costumes Made Simple to save money and have fun creating one-of-a-kind costumes for your little ones.

You get everything you need in this comprehensive ebook, including Over 90 Homemade Costume Ideas and the Supplies list for each costume, along with a Description on how to make each costume.

You'll also find ideas for Fun accessories for most costumes, Ideas for siblings costumes, and Last Minute Costume Ideas.

Along with all that, you'll get these bonuses absolutely free:

Fun Halloween Foods For Kids valued at $9.95
Face Painting for Halloween valued at $9.95

Order today and start having fun making your own Halloween costumes!
I'm excited to announce the first in a series of HBHW Cookbooks that I am writing exclusively for Amazon Kindle.   Did I say excited?  I mean thrilled!
The reason I'm so passionate about Amazon Kindle is because it allows me to publish my recipe books at a price that's affordable for everyone.  If you're not familiar with Kindle, don't worry.  Scroll down and you'll find information about how to download the Kindle ebook to other devices, even your computer or laptop.  It's really quite simple once you know all your frugal e-reader options. Won't you take a moment and check out what my new Kindle book has to offer?
Homemade Jelly and Jam Recipes
This  is a collection of 35 tried and true family recipes for jellies, jams, fruit butters, and marmalades from the Hillbilly Housewife.
Made from fresh fruit and ingredients that YOU control, these recipes not only taste better than store bought, they also allow you the chance to create some hand-me-down recipes of your own.
Don't worry if you've never made homemade jellies and jam before.  You'll find a section in the book that covers the basics of jelly and jam making, along with helpful tips and a FAQ section that will cover just about every question you have.  This little ebook is designed to make the whole process simple and easy.
Want to get started right away but don't have all the equipment you need to can jelly and jam? No problem! The freezer jam recipes are easy to make and you don't need any special equipment.
Take a peek at just a few of the recipes you'll find inside:
    Strawberry Freezer Jam
    Grape Jelly
    Apple Jelly Made From Peels and Cores
    Red Currant Jelly
    Hot Pepper Jelly
    Peach Butter
    Apple Butter
    Orange Lemon Marmalade
    Fig Jam
    Strawberry Rhubarb Jam
    Apricot Jam
Click on and enjoy this fun and frugal Kindle ebook today!
As mentioned earlier, there are some who are puzzled about getting a book on Kindle. This is the question I've received repeatedly:
"I would love to read this, but I don't have a Kindle.  What do I do?"

Here's the good news. You don't need an Amazon Kindle. You can read the book on a variety of devices that have Kindle Apps. For example, there may be an app for your phone, iPod or iPad. You can get a full list of free Kindle apps here.
If you don't have one of those devices, you can still easily download my Kindle ebook right on your own computer or laptop.  You'll see right below the 'Buy' button the words "Available on your PC."  Click on and it walks you right through.  It's easy to read Kindle ebooks right on your computer via the "Cloud Reader". I've been using that one myself and it works like a charm.
With the list of affordable Kindle books growing by leaps and bounds, you can see why I was so excited to jump aboard.  I'm hoping to add quite a few of my own titles to that list over the coming weeks and months.
Won't you please take a look at Homemade Jelly and Jam Recipes?  I know once you see what this little Kindle ebook has to offer, you'll want to dig right in and start preserving your own jelly and jam!  Click on and order your copy  today!
In our house, back to school time means getting lots of lunches, snacks, and quick dinners together with the least amount of work, time, and trouble. Sometimes an assembly line process for making meals works best, especially if our calendar is really scheduled like crazy.
We've been turning to wrap sandwiches more and more as we are finding they really make meals-on-the-go easy. You can click on and read some of my ideas and recipes for wraps in this post: Wrap It Up – Simple Sandwiches For Busy Families
There is a little trick to putting wraps together, but once you get the hang of it, they are so simple to make. I thought rather than try to describe it here, I would post an instructional video. And what better place to learn how to make a lot of wraps for kids than in a school lunchroom? Take a look at this video. It contains some very interesting shortcuts and ideas for making delicious and nutritious easy to assemble wrap sandwiches for kids.

Of course, you probably won't be making 24 wrap sandwiches at a time, but the idea of an assembly line will probably come in handy sometimes. I must say, I also enjoyed watching the actual wrapping of the tortilla. It is nice to see it done properly, especially if you are new to the whole wrap sandwich thing.
One last note; if you want to avoid the salad dressing or mayonnaise, try hummus or mustard or other creamy food item (peanut butter?) that doesn't need to be refrigerated. Or you can eliminate the creamy ingredient entirely. Just experiment with a variety of ingredients and you'll find out fast what your kids like.
Have you tried making wrap sandwiches yet? Does this assembly line style work for you? I'd love to hear your thoughts.
I Highly Recommend Back 2 School Survival Guide

Chock full of tips, ideas, and suggestions that help families get organized and prepared for back to school covering everything (and much more) from establishing routines, packing lunches, completing homework, and purchasing school supplies to dealing with bullies, volunteering in the classroom, maintaining multiple schedules, and teaching responsibility.

Plus you'll get:

Student Planner
Master Family Planner
Sample/Customizable Routines
School Information Sheet
Schedule Adjustment Worksheet
Countdown Maze
My Favorites Worksheet
Grocery Planner
Family Fun Worksheet
School Goals Worksheet
Classmate Contact Sheet
Important Dates At-A-Glance

It's a great guide and ebook and I'm in love with the cute and helpful printables. Take a look at http://www.hillbillyhousewife.com/back2school
One of the greatest 'inventions' in the world of kid-friendly meals is the wrap sandwich. This summer, I discovered how perfect wraps are for our family.
As many of you know, we have been living between two houses. Hours on the road and working on the house meant many of our meals had to be 'grab and go' style. Again and again, I turned to simple wrap sandwiches.
Now that it's back to school time, I once again realized just how often we need to grab dinner fast. With our daughter getting older, there are many more after-school activities to attend. This means either eating quickly before the event or having something simple when we get home. Either way, the wrap sandwich seems to fit the bill.
I like wraps because they are versatile, easy to make, and easy to take. I can make up a batch of 'made to order' wraps using small tortillas, or do a big assembly line using larger tortillas and cut them up to share.
I can also choose between a variety of tortillas including spinach, sun dried tomato, whole wheat, and even low carb. I can grill them, warm them, or serve them cold.
The wrap sandwich has become almost indispensable in our house. If you're busy, I'm sure you'll find wraps a great way to feed your family on-the-go, too.
Here are a few recipes I thought I'd share just to get you started if you haven't already put wrap sandwiches to work for you.
Enjoy!
Sweet Creamy Peach Wrap
2 small ripe peaches or other stone-fruit, peeled and sliced thin
4 Tbsp Ricotta cheese
2 Tbsp peach preserve
2 small tortillas
Put the sliced fruit and ricotta cheese in a bowl and toss together until combined well.
Lay out the tortillas and spread peach preserves evenly on each one, just in a thin layer a little away from the edge.
Spoon the peach and ricotta cheese mixture evenly over the tortilla.
Start folding up about 1/3 of the way, tuck both sides, and roll up all the way.
Keep cold until ready to serve.
This makes 2 fruit wraps.
California Banana Snack Wrap
2 small tortillas (choose whole wheat for best flavor)
4 Tbsp whipped cream cheese (the stuff in the tub)
2 Small bananas, sliced nice and thin
4 Tbsp golden raisins (can use regular raisins, but golden are pretty)
4 Tbsp slivered almonds
1/4 tsp cinnamon powder
Lay the tortillas out on a work surface and spread cream cheese evenly on each, keeping a little way away from the edge.
Arrange the banana slices in the center of each, dividing evenly, then the raisins, then the almonds. Sprinkle the cinnamon over.
Fold up the edge nearest you about 1/3 of the way, tuck in both sides, then continue rolling to form the wrap.
Keep cool or cold until serving.
Makes 2 small fruit wraps.
Easy Cheesy Breakfast Wrap
1 large whole wheat tortilla
2 eggs, scrambled
2 slices bacon, diced, fried and drained
1 Tbsp favorite salsa
1/2 cup finely shredded Cheddar cheese
In a large dry skillet over medium-high heat, quickly toast the tortilla on both sides. This will only take about 30 seconds on each side, so watch closely. Remove to a work surface or plate.
Spread the scrambled eggs into center of the tortilla, sprinkle on the bacon bits, then spoon the salsa over evenly, and top with the Cheddar cheese.
Start rolling the tortilla away from you, tuck in both sides, and continue rolling to form a sealed wrap.
May be served at room temperature.
Classic Club Wrap
1 Tbsp room temperature cream cheese
2 Tbsp mayonnaise
1 medium size tortilla
2 slices bacon, fried crisp, then crumbled
2 to 3 pieces thin sliced turkey breast meat
4 grape tomatoes, halved
1/4 cup mixed salad greens
Mix together in a bowl the softened cream cheese and mayonnaise until well blended.
Spread this mixture evenly on the tortilla close to, but not touching the edge.
Arrange the remaining ingredients in the center of the tortilla; first the bacon, then the turkey, then the tomatoes, and finally the salad greens.
Roll up into a wrap – take edge closest to you, fold forward, fold in both right an left edges, then continue rolling up your wrap. Seal and refrigerate until needed.
This will make one large wrap or can be cut in half to serve 2 smaller lunch size wraps.
Dressed Greens Fish Wrap
1 cup cooked fish, flaked or cut up bite sized
1 cup finely shredded cabbage
1 small cucumber, peeled and diced
1 small Roma Tomato, diced
2 green onions, chopped (including green tops)
3 Tbsp tangy salad dressing (like Italian) or vinaigrette (your choice)
1 large spinach tortilla
In a bowl, toss together the lettuce, cucumber, tomato, onions, and salad dressing.
Warm the tortilla quickly in a large dry skillet, flipping once; remove to a plate.
With a tongs or slotted spoon, arrange the salad ingredients in the center of the tortilla.
Top with the cooked fish.
Start forming wrap by folding the edge nearest you over a bit, then tuck in both the right and left sides, then continue rolling.
Serve immediately or refrigerate to serve later.
These are just a few examples. We have found you can wrap up just about anything. What have you tried turning into a wrap sandwich? I'd love to hear your ideas.
p.s.  If you have having trouble getting the hang of wrapping up your tortilla, you'll find a video in this post to help:  www.hillbillyhousewife.com/how-to-assemble-wrap-sandwiches-video.htm
I Highly Recommend Back 2 School Survival Guide

Chock full of tips, ideas, and suggestions that help families get organized and prepared for back to school covering everything (and much more) from establishing routines, packing lunches, completing homework, and purchasing school supplies to dealing with bullies, volunteering in the classroom, maintaining multiple schedules, and teaching responsibility.

Plus you'll get:

Student Planner
Master Family Planner
Sample/Customizable Routines
School Information Sheet
Schedule Adjustment Worksheet
Countdown Maze
My Favorites Worksheet
Grocery Planner
Family Fun Worksheet
School Goals Worksheet
Classmate Contact Sheet
Important Dates At-A-Glance

It's a great guide and ebook and I'm in love with the cute and helpful printables. Take a look at http://www.hillbillyhousewife.com/back2school
Last week we discussed some strategies to handle the after school rush around dinnertime. With all the activities kids are involved in, it's hard to get home and sit down to a big dinner every night.  Depending on the situation, we may be snacking in the car, eating on the road, or trying to fix a quick meal when we get home.
We want to plan for all these scenarios so the results are frugal, nutritious, and easy. You can take a look at the ideas we discussed in last week's post by clicking right here:
After School Rush – Plan Those Meals On The Road
Now we're going to talk about how to plan ahead so the mornings aren't quite as chaotic.
Over the years we've developed a system that helps us get going and ready in the morning in an orderly fashion. We've tweaked this schedule and come up with new ideas as our household grows and changes.  Most of what we've found is it's all about getting into good habits… especially planning ahead and getting things done early!
Read through these simple ideas and see if there is something you can adopt for your school year routine.
The Night Before
I used to be in the habit of leaving the kitchen a mess at night. I thought, like many people, that I'd just clean it up in the morning because it really didn't matter that much.
Then I realized that a lot of the chaos in the morning was a reflection of the mess in the kitchen. Partly mental chaos just looking at the mess, and partly physical chaos of having to work around dirty dishes, this was one bad habit that had to go.
I have since made it a habit to do all the dishes and straighten up after dinner. It's still the last thing I want to do after eating, but I am quickly reminded every morning that it was time well spent.
While we're cleaning up the kitchen, we also focus on food-related items for the next day. We know we need our coffee in the morning, so the coffee pot is filled and ready for us to hit the 'brew' button as soon as one of us gets up. Our favorite coffee mugs sit right alongside.
This is the time, also, to get breakfast dishes set out, prepare fruit, and generally get your breakfast-bar set up. You should also be preparing or organizing lunches and snacks for the next day. It helps for us to use one counter in the kitchen for breakfast stuff and one for lunch stuff. Bowls, cups, lunch boxes… whatever you need, get it ready. It helps to have a spot in the refrigerator, too, for items to grab for breakfast or the lunch box. Do this all at night so sleepy heads can easily sit down to their breakfast without thinking too hard.
Lay out clothes for everyone who needs to leave the house. From top to bottom, make sure everything is ready and waiting so there's no excuse for being late. There won't be any hectic hollers of "Where are my shoes!?" when the shoes are ready by the door the night before.
Take another look at the school bag or back pack before you turn in for the night. Pull out all the papers and check again for permission slips, homework, or other details you may have missed during homework time.
Put everything you need to take with you by the door. Things like your purse, car keys, glasses, briefcase, and school bags, should be ready and waiting at a 'command central' right by the door as you leave.
Of course, everything can't be at the 'command central' overnight. There are things like lunches, for instance, that need to be grabbed out of the refrigerator. It helps to have a little chalk board or white board by the door to jot down reminders. Mine always says; "grab coffee for the road."
In The Morning
I'm usually the first one up. I wander into the kitchen and push the 'Brew' button on the coffee maker. That is the moment I am reminded how happy I am that I got into the habit of cleaning the kitchen and preparing the coffee the night before.
While the coffee brews, I wander into Daughter's bedroom and turn on the light. This gets her going. I can now head back into the kitchen, pour my coffee, get out the milk and juice, and get breakfast on the table. Again, it's a lot easier when most everything is out on the counter or ready to grab in the refrigerator.  And the fact that I don't have to work around last night's dirty dishes is a real nice way to start the day!
Now that Daughter is older, as soon as she strolls into the kitchen and sits down to her breakfast, I can head to the shower. I usually meet my Hubby coming down the hallway, drawn into the kitchen by the smell of the coffee. Hubby sits down with Daughter and they eat and talk about what's on the agenda for the day.
I'm showered and dressed in time to join Daughter and Hubby at the breakfast table and we enjoy a few minutes together. Now, it's their turn to get cleaned up and dressed. I'll quickly pick up a bit in the kitchen while Hubby helps Daughter with her hair.
When everyone seems to be dressed and together, we gather up Daughter's snack and lunch, pack her lunch bag, and head for the door. We do a double check on our white board at 'command central' and grab anything we might have forgotten (things like an art project drying on the work table are typical.)
Everything's ready to either walk Daughter to the bus or drive her to school, depending on the day. We're out the door on time.
This was not the typical scenario before we started getting our routine planned, especially the nighttime prep work. Getting into the habit of doing everything you can possibly do the night before is a real time saver – I should say sanity saver – in the morning. Starting your day in chaos just sets the tone for the entire day and into the evening. Eliminate much of the before school rush by getting in the habit of preparing the night before and you will find yourself actually enjoying your mornings.
I Highly Recommend Back 2 School Survival Guide

Chock full of tips, ideas, and suggestions that help families get organized and prepared for back to school covering everything (and much more) from establishing routines, packing lunches, completing homework, and purchasing school supplies to dealing with bullies, volunteering in the classroom, maintaining multiple schedules, and teaching responsibility.

Plus you'll get:

Student Planner
Master Family Planner
Sample/Customizable Routines
School Information Sheet
Schedule Adjustment Worksheet
Countdown Maze
My Favorites Worksheet
Grocery Planner
Family Fun Worksheet
School Goals Worksheet
Classmate Contact Sheet
Important Dates At-A-Glance

It's a great guide and ebook and I'm in love with the cute and helpful printables. Take a look at http://www.hillbillyhousewife.com/back2school
School is about to start in our neck of the woods. In fact we just got back from a "Back to School" bash where we met the new teacher. I'm excited to get back in the school year routine but there's one thing we struggle with year after year – Breakfast. My daughter isn't a morning person (neither am I) and has a hard time eating anything right after getting up. It's not much of an issue during the summer months. We start with a late breakfast and then have lunch in the early afternoon. But with school about to start and a late school lunch, we have no choice but to make sure she's eating a good breakfast before heading out in the mornings.
Homemade Frozen Pancakes and Waffles
If there's one thing I can almost always count on to be a breakfast hit it's pancakes. Waffles are a close second. I love making them homemade, but most school mornings there just isn't time (I did mention I'm not a morning person, right). What I do instead is bake a big batch on the weekend (or on a rainy afternoon) and freeze them.
Just start with your favorite pancake recipe or homemade waffle recipe and bake them up as usual. Next get out some cookie sheets and line them with wax paper. Lay out the cooked pancakes and waffles in a single layer. Top it with more wax paper and add another layer. Stick the cookie sheets in the freezer until your pancakes or waffles are frozen solid. This shouldn't take more than an hour or two (less if you're only freezing a single layer). Once they are frozen solid, you can move the pancakes and waffles to freezer bags and take them out as needed.
To reheat the frozen pancakes and waffles you can stick them in the microwave, heat them in a dry skillet or stick them in the toaster oven.
Oatmeal Bar
This is super simple, but works like a charm. Set out bowls, dry oatmeal and various toppings from dried fruits and nuts to apple sauce and jellies. Each family member can fix their own oatmeal in the microwave (help younger children of course) and choose toppings. It's amazing how much more likely kids are to eat something when they had a chance to fix it themselves and choose some of the ingredients. Plus it's healthy, quick and frugal. Check out this blog post on how to make your own instant oatmeal for more tips and ideas.
Granola Bars
On days when I can't get her to eat a decent breakfast at home, I make her eat at least a granola bar in the car on the way to school. Along with a cup of milk or a juice box it's enough to keep her going until lunch time. Here's my favorite recipe for homemade peanut butter granola bars. They also work well as a mid-morning snack that you can pack in the book bag.
Muffins
You can bake up all sorts of different muffins and freeze them. Take the frozen muffins out when you first get up. Allow them to thaw on the counter for a bit, then warm them up in the toaster oven or microwave and serve. Here are some of my favorite freezer muffin recipes.
I'm sure you have some great ideas that have worked for you in the past or are currently working. Share them as a comment below.
I Highly Recommend Back 2 School Survival Guide
Chock full of tips, ideas, and suggestions that help families get organized and prepared for back to school covering everything (and much more) from establishing routines, packing lunches, completing homework, and purchasing school supplies to dealing with bullies, volunteering in the classroom, maintaining multiple schedules, and teaching responsibility.
Plus you'll get:
Student Planner
Master Family Planner
Sample/Customizable Routines
School Information Sheet
Schedule Adjustment Worksheet
Countdown Maze
My Favorites Worksheet
Grocery Planner
Family Fun Worksheet
School Goals Worksheet
Classmate Contact Sheet
Important Dates At-A-Glance
It's a great guide and ebook and I'm in love with the cute and helpful printables. Take a look at http://www.hillbillyhousewife.com/back2school
I'll start by saying this right off the bat – planning family meals at home is the ideal. But, as we know, many families simply aren't sitting around the house waiting for dinner to be served at 5 o'clock. Back-to-school often means back to a hectic schedule with late hours.
It used to be that kids went to school from about 7 or 8 o'clock in the morning and would return home around 3 or 4 o'clock in the afternoon. There may have been a few after school activities sprinkled in through the week, but the normal day would begin and end within that schedule.
Today it seems that the days start earlier and end much, much later. The variety and availability of extra-curricular activities makes it almost impossible for a family to fit everything into the daylight hours.
Add meal times into this busy schedule and you can see how something's got to give. All too often, that something is eating a good meal together.
There are typically two scenarios in this late night rush;
1) Meals are grabbed quickly at a drive-thru and eaten in the car. This can do a lot of damage to your budget, your nutrition, and in the time you spend together as a family.
2) You skip eating on the road and arrive home near bedtime with a hungry family. You grab whatever you can from the pile of snack foods or prepackaged foods you have on hand. This offers very little nutrition, a budget nightmare, and, again, no family time.
What's the answer?
We have to accept the facts. There are going to be nights when it's just not going to work out that everyone will be able to sit down at the dinner table together. This is why you have to plan for meals on the road.
No, you are not a meal planning failure – you are planning for the inevitable meal out. Ideally, we love to have our meals at home sitting around with our family at the table. But, with after school activities the way they are, there will be plenty of times when your family simply cannot be home to eat. You have to be prepared for these times.
I have listed a few strategies to plan for meals on the road, so you can get the most nutrition and value when you know some of your meals will not be at home.
Start with your actual schedule.
Make a daily calendar and map out where you'll be, when, and with whom. With your schedule in hand, you know when you will be driving around with the family looking for food. Now you can look for and find some great deals on meals. The success of this system is in the planning. Rather than waiting until the last minute, and hearing cries of "I'm hungry!" coming from the back seat, it is much more successful to plan where you are going to eat when you're on the road.
Sleuth for deals ahead of time.
Finding food that is well prepared, nutritious, and delicious should also be a priority. Here's where your sleuthing comes in. With a quick search online, you will find restaurants in your area that offer low-cost, half price, or free meals for kids on just about any day of the week. A website like KidsMealDeals.com is one option. The participants offer meals that are kid-friendly and parent approved. These restaurants depend on repeat customers, so they are most likely going to trot out their best promotions to keep you coming back week after week.
The menus can sometimes be limited, but most kids don't mind having their favorite dish again each week. There are normally menu choices for parents that are very appealing, because, after all, kids aren't driving themselves to these restaurants. Their business relies on making you happy, too, since you've got the car and the checkbook!
Map it out.
Now that you've found a number of restaurants that offer good, low cost, kids meals in your area, map them out. Use the information to fill in your calendar so you know each day where you're going to feed your family on the run. You know when and where your kids need to be each day of the week. Why not map your meals out to fit your schedule?
Since families have gotten busier with after school activities, it just makes sense that there will be days when you simply cannot sit down to a meal at home. But, if you can take a break from your chauffeuring and enjoy a few minutes with your family over a simple meal in a restaurant, that's still a plan. And that's the main point here – plan ahead for your meals while you're away from home during your busy school days so you can still enjoy time with your family.
Preparation for back-to-school often means a big dent in the budget and lots of time on the road going from store to store… sale to sale. You may have already clipped coupons and searched the internet for every possible deal you can find, but there are a few places you may want to consider shopping before you venture out to your local retail stores. Let's take a look at some creative ways to find frugal school supplies.
At Home
The first place to "shop" will save you both a lot of time and a lot of money. Consider shopping your own closets, drawers, and piles of clutter. I know from my own experience that I have accumulated quite a collection of freebies from promoters like real estate agents, politicians, churches, non-profit groups, and assorted business owners. These groups often use items printed with their names and logos to introduce themselves – pencils, pens, erasers, rulers, highlighters, and even carry-all bags or backpacks. If you're like me, you save every last one of these items in a drawer or box somewhere in your house. Now is the time to go see what you've got.
Again, a penchant for 'squirreling' away everything you can get your hands on may pay off. If you have been piling up those folders and binders that you receive every time you get a new insurance proposal or policy, you can now put those items to use. Your child may not want the logo of some company on their folders or three-ring binders, but a few stickers or decorative adhesive paper can solve that problem fast.
And don't forget your own needs for school time. Old three-ring binders will come in handy for you, too. Use one for school announcements and other papers, like school calendars, class picture announcements, and the like. Get a few envelope style dividers, clear work well, and put every loose paper in there when your child brings them home from school. Now you know where everything is. Tape a weekly or monthly calendar on front and you have an organization masterpiece.
Drugstores
One of the more unusual places to shop for school supplies is the drugstore. Many drugstores have a section of school supplies with prices that rival the big retail stores. When it's back-to-school time, drugstores pull these supplies up front and center because they want to get rid of them fast. They are not in the business of selling school supplies, but they want to get you into their store rather than lose you to the 'big stores.' That means lower prices to you, with the hopes that you'll shop the rest of the store while you're there.
Resale Shops
Thrift shops and resale shops may surprise you, too. When people who do not have school age children clean out their junk drawers, they will very often toss those extra pencils, pens, and notebooks in with other items they are donating to thrift shops. Many people never get out of the habit of collecting these supplies, even after their kids are no longer in school. When the junk drawer gets full, it's off to the resale shop.
School Supply Drives
Some communities hold 'school supply drives' sometimes with the help of local radio or television stations. If you are unable to afford the kind of school supplies that your child requires, these community events may be able to help. Your child's school will lead you in the right direction to find one of these drives.
Your own child's school may directly receive donations, as well. Some folks will make a donation of supplies to their favorite school, either by returning their own child's unused supplies or by purchasing new items to help families who are on a tight budget.
When your budget is tight, you need to get creative when it comes time to provide items for your child's return to school. Instead of getting in line at the big chain store, try taking a different path to discover really big savings on back to school supplies.
I know planning meals can be difficult in a busy household. Parents and kids are running from dawn to dusk, and usually much, much later. A trip to the grocery store feels like an extremely daunting task, but the last thing you need is a trip to the fast-food place. It's bad for your budget AND your health.
What's the answer? Having a pantry and refrigerator filled with food items for quick, healthy meals is the perfect solution to feed any busy family.
And what food items are the best to keep on hand? Well, aside from washed and cut vegetables, cooked rice, and cans of black beans, I can't think of another ready-to-serve food item that is a more welcome sight than poached chicken breasts.
Having a few cooked chicken breasts, either whole or diced, will save you from nights of frustration when you're looking at your family sitting around the table, waiting patiently while their little tummies rumble.
Preparing poached chicken is easier than you might think. The trick is to have a few "recipes" so all your chicken doesn't start to taste the same. You know "chicken fatigue" will spell disaster when your family gets really hungry and starts munching on chips in order to avoid yet another chicken dish.
Let's look at a couple simple poaching techniques and recipes to keep your chicken not only ready-to-eat, but tasty, too:
Sweet and Tangy
One of my favorite, and more unique, poached chicken recipes is a sweet and tangy style. In a large pot, bring apple juice or apple cider to a boil. (The amount will depend on how many chicken breasts you are poaching; make sure you have enough liquid to cover the chicken breasts.)
Turn the heat down to low immediately when the juice comes to a boil, and place chicken breasts in liquid; the liquid should be at a very low simmer and have a "shimmering" appearance to it; do not reboil.
Simmer for about 15 to 20 minutes or until chicken is just cooked; test one piece by cutting through to be sure the meat is white. Remove chicken from pot and allow to cool.
This sweet-poached approach will give this chicken the perfect taste compliment needed for a Waldorf salad, Teriyaki vegetable stir-fry, fruit and chicken cold salads, or any number of Asian inspired dishes.
Savory and Herbed
Another approach to take for your poached chicken breasts is a savory mix. In a large pot, pour chicken broth and add some garlic, onion, celery, rosemary, thyme, and a bay leaf. Bring the liquid to a boil. (Again, make sure you have enough liquid so the chicken breasts will be completely covered when you put them in.)
Turn heat down to low, place chicken breasts in pot, making sure they are immersed well, then follow the same poaching instructions as above.
This savory-poached approach will create the perfect chicken to design a Mediterranean style dish with eggplant, tomatoes, red peppers, and the like. You'll also find this savory poached chicken stands up well in stuffed green peppers, baked spaghetti, or any hearty soups and casseroles.
Don't be afraid to experiment with the ingredients you use to poach chicken breasts. I have even seen tomato juice used as a poaching liquid. And what about adding a bit of white wine?
The trick is to try several different approaches so that your chicken doesn't end up all tasting the same. Then, whatever recipe you use, your chicken dinner will be delicious and a one-of-a-kind delight!
Is your busy lifestyle making it harder and harder to create healthy meals for your family? How would you like to be able to plan a day's worth of meals without juggling a pile of recipes or cookbooks?

I have great news – you can! Healthy menu planning just got easier with this great little resource: Mix & Match Healthy Meals – Nutritious Meals From Morning To Night

When you're trying to keep up with a busy family, it's just so easy to run through the drive-thru or pick up something pre-packaged to throw in the microwave. Yes, it's quick, but at what cost? Lots of money and little nutrition.

With this easy to follow guide, you'll be able to Mix & Match Meals to make for your family right at home. Along with the recipes, we also include lots of planning sheets to help you choose and organize your menus for the day. And you can't beat the incredible price – you get all this for ONLY $5!

Click on and buy your copy today to start feeding your family nutritious meals from morning to night.
http://www.hillbillyhousewife.com/ebooks/healthymeal.htm
With all the wild fires burning across the country, I've been thinking a lot about keeping our important paperwork and valuables safe. I'm making backups of digital pictures and files (including all sorts of things I have saved that are either already part of the HBHW website or things I'm working on), copies of old paper pictures and of course important documents like passports and the likes.
Much of the papers are in our fire safe. My husband did a lot of research beforehand to find a model that was a good fit for us and our needs. Earlier today I came across a great info graphic about fire safety and fire safes that I thought I'd share with you.
Please take a little time this week to make sure your important paperwork is safe.
~ Susanne

Via: SafetyFile
In 1868, three years after the Civil War ended, Decoration Day was established as a time for the nation to decorate the graves of the war dead with flowers. May 30th was chosen for the official date probably because flowers would be in bloom at that time all over the country.
The first official National observance was held that year at Arlington National Cemetery in Washington D.C. Various Washington officials presided over the ceremonies, which included many speeches, after which people walked through the cemetery, laying flowers on both Union and Confederate graves, reciting prayers and singing hymns.
Similar rituals are known to have been held before this official observance. Springtime tributes to the Civil War dead already had been held in various places as early as 1866. Women visited cemeteries to decorate the graves of fallen soldiers. They may have called this ceremony something other than Decoration Day, but the observances were similar.
Approximately 25 cemeteries claim to be the official origin of Decoration Day. Some of these observances were big events with flags at half-staff and businesses closed, while others were smaller events with just the quiet laying of flowers at the graves.
As the 20th Century rolled in, Decoration Day was being observed on May 30th throughout the nation. Through the years, the name Decoration Day slowly started changing to Memorial Day, as we know it today. State legislatures started passed proclamations designating the day an official holiday, and the military adopted regulations for proper observance at their facilities.
So far, Memorial Day observances were only honoring Civil War dead. However, World War I came and all that changed, and the honors were extended to the war dead of World War I, as well.
In 1971, Congress declared Memorial Day a National holiday and included Memorial Day in the Union Holidays Bill, moving many federal holidays to be observed on a Monday named during a month, rather than on a particular day. So now Memorial Day is observed on the last Monday in May rather than on May 30th.
The importance of Memorial Day is best expressed in the words of General Logan in his 1868 orders to his men urging them, and us, to remember with reverence our war dead:
"We should guard their graves with sacred vigilance. Let pleasant paths invite the coming and going of reverent visitors and fond mourners. Let no neglect, no ravages of time, testify to the present or to the coming generations that we have forgotten as a people the cost of a free and undivided republic."
Today, at the Memorial Day ceremony at Arlington National Cemetery, you will see thousands of people placing small American flags on each grave — a tradition followed at many cemeteries around the country.
In December 2000, Congress passed "The National Moment of Remembrance Act, which encourages all Americans to pause wherever they are at 3 p.m. local time on Memorial Day for a minute of silence to remember and honor those who have died in service to the nation.
Please take a moment to remember the brave men and women of our military who have served and sacrificed, sometimes with their life.
---
let go of someone you love – letter to get ex back.
letter to get my ex boyfriend back
Get Ex Boyfriend Back
. Letters to get him back. Longterm plan to get girlfriend back
How To Get Ex Back
letting go of a relationship. Love advice, love best ways to get over an ex an ivillage top 10
Whether we're talking about a short Holiday or the Summer break is in full swing, time home from school is fun for kids. But it also means kids are going to get restless. These days away from school can get long, both for you and for kids at home.
It's important to find things to keep kids busy, happy, and entertained when they're home from school for an extended break, or even just a long weekend. Having a few outings planned even for the shortest holiday from school will help keep the kids happy, and help you keep your sanity.
Of course, we can't plan a big trip every time school is out of session. Instead, what I thought I'd share with you are some of our favorite frugal family outings.
These are the kind of excursions that will provide hours of entertainment without costing a bundle. They can also be enjoyed on a long weekend or as a part of a Summer vacation itinerary.
Take a look at these simple, and frugal, activities and see if there aren't a few you would like to arrange for your family.
A Day At The Park
One of our favorite activities is to pack a snack or lunch and head to a local park or playground for a few hours. Along with food, I also bring notebooks, pencils, crayons, and a nice thick blanket to relax on. After some time spent playing on the swings and jungle-gym, we take time to write or draw pictures about our experiences. It's a nice way to winding down. Rigorous playtime and a little quiet time spent outdoors in the fresh air usually results in an early bedtime. This outing makes for a perfect day, from start to finish.
Check Out The Library
Stop by your local library and check out the programs available for kids of all ages. Most programs are free, but if a program includes a craft, you may be asked to contribute a small amount of money to cover the materials. Pick up a program schedule from the librarian and keep it on hand so you can always be ready. Even if there isn't a specific program, just a trip through the stacks will provide plenty of materials to keep kids busy for hours.
Go Camping
Grab your tent and some gear and take a short camping trip. This can be arranged as simply as you wish by camping close to home to reduce driving time. You can choose to camp out just for a day, arriving at your campsite early and leaving after the final s'mores are cooked over the evening campfire. Or you can stay a night or two. You don't have to make the camping experience too complicated. Plan a relaxing time and the whole family will have fun, and at very little expense.
Become An Urban Explorer
There is a lot more going on in your own town than you may realize. Take a look at kid-friendly museums, special events in the area, or go visit your local fire house. You might find a fishing tournament, a sand castle building competition, or even a chili cook-off. Keep your eyes open and you'll find all kinds of free things to do just a short drive from your door.
These are just a few ideas for excursions to take with your family that won't cost very much, either in money or time. The next time the kids are home for a long weekend, plan just one short trip. I know everyone in our house is much happier when we take even just a little time to enjoy ourselves.
What about your family? On school holidays, do the kids (and you!) start to get under each others feet and on each others nerves? Do you usually plan something when the kids are off school? Please scroll down and comment to share your thoughts. I'd sure like to know how you handle the school breaks.
Photo credit: wallyir from morguefile.com
In this day and age of using high tech methods to manage a household, you will never be at a loss for finding ways to develop a budget for your family.  And there are many wonderful online budgeting tools that work well.
However, for some folks, the simplest budget method may work the best. If you have been making a budget, but still run out of money every month, you may want to give a 'low tech' method a try. Perhaps you saw your grandmother or mother organizing her budget this way. It's the envelope budgeting method.
This is basically a method to control your family's flexible spending, since this is the type of spending that often gets the budget in trouble. Unlike fixed expenses (mortgage, rent, utilities, insurance, etc.) which are usually paid first, flexible expenses can be like a slow leak in your budget bucket. The money keeps trickling away – checks are being written, debit cards are being swiped, and worse, credit cards are being used to buy everyday items. This is really when the trouble starts.
How do you avoid this? By setting up envelopes with cash to cover the flexible expense. Yes, I said cash.
Some people may feel a little uncomfortable at first with this method. It may be a bit old fashioned, but if your budget keeps failing, this may be the only way to plug that leak. Desperate times call for desperate measures.
Are you ready to finally put an end to over-spending and ruining your budget each month? You may want to give the envelope method a try.
Here is the basic idea:
1) Start with the budget you already have. Be sure you subtract your fixed expenses from your income to find your net income, also called discretionary cash, available for your flexible spending. Make an envelope for every flexible expense you have in your household, using your existing budget as a guide. Flexible expenses include things like groceries, gas, lunch money, haircuts, entertainment, etc.
2) Once you have determined how much discretionary cash you have to spend on flexible expenses, get cash out of you bank account and put the cash allotted for each type of expense in the corresponding envelope. Use the cash only throughout the week or month to purchase your household and personal items.
3) Any money left in the envelopes when the month is over should be used to pay down debt, if necessary, or put in a savings account. You'll want to routinely re-examine your budget to take into account any errors or new items for the month.
The system will work if you keep one thing in mind; when the money is gone, it's gone. That means no digging into the credit card to make more purchases. By limiting your spending to whatever amount is in the envelopes naturally puts a halt to over-spending, and will finally put a cork in that leaking budget bucket!
What do you think? Have you tried using a method like this for budgeting? Please share your thoughts by commenting below. I'd love to hear from you.
Let's face it – making a family budget, and sticking to it, can be very difficult. But what makes living within your budget almost impossible is having credit card debt.

Consumer debt can be blamed for most failed family budgets. Credit cards will send any budget into a downward spiral very quickly.

If you're serious about your family's financial security, start right now, right here, and Get Out Of Debt For Good!

This guide shows you how it can be done. And this is not just a theory – this is how I did it. And you can, too!

Please click on the link below and order your copy today so you too can say; "This will be the year we are finally debt free!"
http://www.hillbillyhousewife.com/ebooks/debtfree.html
As you know, my friend Christine "The Menu Mom" is hosting an orphan Ukrainian boy this summer. I asked her to share a little bit more about this endeavor with us. Here are the questions I asked her, followed of course by Christine's replies.
Can you tell us a little more about how you found Sergiy and what made you invite him to spend the summer with you and your family?  
Sure!  When we learned about New Horizons for Children's Summer Hosting Program, we printed off around 10 kids to think about and pray for.  Sergiy is the one who stuck out to both my husband and I.  We then decided the timing wasn't right for our family.  However, just a few days before hosting commitment closed, he still wasn't chosen.  At that point we just knew that we had to jump in with faith and host him!  We felt if we didn't we would regret it for a long time.
I've heard a lot about the "New Horizons For Children" program. Can you tell us a little more about it?
Sure.  New Horizons for Children (www.newhorizonsforchildren.org)   is a Christian International Hosting Program for Orphaned Children. Two times a year (Christmas and Summer) they bring orphaned children from Latvia and the Ukraine to visit the U.S.
The goals of the program are:
To share the love of Christ with the children
To care for the children while the orphanages close for the summer
To help them learn some English (they often learn in 5 weeks what they learn in 5 years in their homeland)
To gift them with the love of a family – something many have never felt before
To build their self-worth
To advocate for the possibility of adoption
Any fun plans for the summer? I'm sure there's a lot you look forward to.
Yes, we plan to swim lots, teach Sergiy how to ride a bike (that was one of his wishes), just relax, take a few day trips in the area, and also take a trip to the Wisconsin Dells.
Hosting a teenager from another country for the summer will certainly have its challenges. Do you have some tips on how to prepare and put a support system in place? 
Teenagers do not scare us tooooo much…(I know, I should be careful what I say!)  My husband has been working with teens for 10 years, so we have an idea of what to expect.  We have also been told that the orphaned kids from Ukraine are much smaller and "younger" than the U.S. kids.  So most likely he will have a similar mentality to our almost 12 year old.  I'm not sure anything can totally prepare us for this, but we are excited for the adventure!  As far as a support system, we have family and friends that are very supportive, and NHFC also has support in place.
I'm sure Sergiy will have a wonderful time this summer, but this is also an awesome opportunity for your kids. What do you want them to get out of this? 
I am hoping they will learn to give.  They have to give up a few things to make this happen.  When we first talked to them about it, they were all for it, but as they are beginning to have to live out the things they have to give up, it has been a bit harder.   I am hoping this will be a summer they will never forget!  I am guessing they will learn some Ukrainian, they will learn patience as they try to communicate, they will learn to share all they have – their things and their parents, and they will learn to love.
What else can we here at HBHW do to help you bring this boy to the US for the summer?  
Well, I am sure most of your readers have heard by now that we have a donation site available here:  https://fundrazr.com/campaigns/eJ3d9  We also have a great "Fire Sale" going on through May 22nd here:  www.hillbillyhousewife.com/sergiy .  It is hard to guess exactly how much we will need for the summer – we never know what type of medical things will come up etc.  If we end up raising extra, we will either put the extra money towards adoption (if we end up going down that road) or we will donate it to New Horizons for Children to help other families experience the joy of hosting.  We would also love for your readers to share about Sergiy with their friends.  We of course could use prayer support.  And, we invite everyone to follow our journey at www.themenumom.com  I have started an orphan hosting category to make the posts about this experience easy to find.
Here's another guest blog post by Jill Cooper. She shares her thoughts on going out to eat and how it can hurt your finances. She follows it up by providing lots of great tips for making "eating in" quick and easy. It's those small little changes that can make a big difference to your bottom line.
Make Life Easier Without Eating Out
by Jill Cooper
http://www.hillbillyhousewife.com/livingonadime.htm
Going out to eat frequently is one of the biggest mistakes people make with their money. Most people would experience a radical change in their finances if they would cut back on eating out even a couple of times a week, let alone all together. The main reason that people go out to eat is for the convenience but eating at home can be convenient too.
Make meals easier by using convenience items. Even if you use nothing but convenience items for your entire meal, it is still less expensive than going out to eat. You don't need to make homemade bread, muffins, biscuits, or cookies. Buy them already made. You can even buy things like French bread that is already sliced and buttered and ready to heat. It's perfectly OK to use bagged lettuce, baby carrots, or anything frozen.
Keep it simple. Our grandmothers didn't spend as many hours slaving away in the kitchen as we think they did. Instead of homemade bread or yeast rolls, the everyday meal included store-bought white or wheat bread on a plate with butter and jam. Grandma would open a jar of applesauce, a can of green beans or a jar of assorted pickles. She would toss a simple salad and have all her side dishes for that meal prepared quickly. For years our family raved about my grandmother-in-law's great homemade noodles. One day when I asked her for her recipe, she pulled me to one side, laughing, and said "No one else knows this, but I always use frozen noodles!"
Our grandmothers knew the secret. It didn't have to be complicated, gourmet, or elaborate for our families to enjoy a meal. It just had to be good, there had to be lots of it and it had to be made with love. It takes only a couple of minutes to slice an orange, apple or banana and lay them on a platter. Throw in some unpeeled small red potatoes to boil, slice pre-cooked ham, heat up a box of fish fillets or lay out a variety of deli meats and cheeses for everyone to make their own hoagies. It can be as simple as that.
Make clean up easy. I line almost every pan I use with aluminum foil or parchment paper, whether I'm roasting a chicken or baking biscuits, cookies or tater tots. I line every casserole dish too. Use paper plates and bowls if it helps. Use disposable pans when you can. You can usually find lots of them on sale around the holidays. Many people feel a lot of guilt connected with using anything disposable. If you are one of them, I give you permission here and now to use these things. Besides, when you eat out, just as much stuff gets thrown away (probably a lot more). It's just that other people throw it away for you. I would much rather see you at home using paper plates and disposable pans with your family than having to work many hours of overtime to pay for dinner out. Relax and enjoy your meal! Your family and your pocketbook will thank you.
Tawra Kellam and Jill Cooper are frugal living experts and the authors of the Dining On A Dime Cookbook. Dining On A Dime will help you save money on groceries and get out of debt by cooking quick and simple homemade meals. For free tips & recipes visit hillbillyhousewife.com/livingonadime.htm, sign up for our free Living On A Dime Newsletter and learn to save more!
Mother's Day is the perfect time to plan a tea for you and your daughter, your family, friends, or even the ladies in your church group.  Any tea could be made even more special with a theme.
Usually, simple is better because it's easier and ends up actually more elegant.  If you don't have a full tea set sitting around, don't worry.  Remember; simple is better.  You can find some very nice cups, saucers and tea pots in places like Goodwill or other thrift stores for very little money.  Mix and match is not only fun, it's very elegant.  You could even ask everyone to bring their own special cup just for the occasion, perhaps a mother's or grandmother's favorite cup.  What a special tribute on Mother's Day.  Let's look at a couple themes:
Mother-Daughter
This can be a special time for moms with older daughters. Simple decorations with a single flower arrangement to grace the table alongside tea cups and saucers can be pleasing to the eye as well as the heart. Finger sandwiches, cookies, and scones finish the menu. For a special treat, have the mothers and daughters write a note or letter to each other sharing a special memory or attribute about each other.
Mommy & Me
For moms of younger girls this theme would be really cute.  The moms could dress elegantly and the girls could emulate their mother's style by rummaging through a trunk (or Goodwill) with dresses, shoes, gloves, and jewelry so they could look just like mom. Include cookies or simple finger foods.  Remember at this age group to keep the tea varied, and probably sweet. Have the invitations ask the children to bring a stuffed animal guest to share the table.
Beach Time Tea
With Mother's Day being celebrated in May, just prior to the official summer season, why not take the opportunity to serve flavored iced tea instead? Use iced tea glasses instead of tea cups and serve typical summer appetizers. Have everyone dress in straw hats, sunglasses and flip-flops or sandals in anticipation of the warmer weather.
What would a tea party be without perfect tea?
Of course, part of the perfect tea party is the perfect tea.  Here are the instructions for brewing a 'proper' pot of tea:
Fill a serving style tea pot with tap water to warm it up prior to adding tea leaves and boiling water.
Fill stove-top tea kettle with fresh, cold, non-distilled water.
Place kettle on stove and bring to boil.
Just before kettle begins to boil, pour water from tea pot and add one teaspoon tea leaves per cup to pot, plus an additional teaspoon for the pot.
Remove kettle from heat right after it comes to a boil and pour 6 ounces per cup into tea pot.
Let tea steep 3 – 7 minutes depending on desired strength.
While tea steeps, it is proper to determine who will be 'mother' and serve.
Add cold, whole milk, or lemon to tea cups depending on preference of guests.
Pour tea into cups using a strainer to catch loose leaves.
Tea Steeping Tips:
Use a ceramic tea pot for serving rather than metal. Metal can affect the taste of the tea and will cool the water more quickly.
Keep boiling water available for second cups and to dilute tea that becomes strong while sitting in tea pot.
Rinse out the tea kettle and start with fresh, cold tap water. Never boil anything but water in your tea kettle.
Bring the water to its first rolling boil. Never over boil. Over boiling takes the oxygen out of the water, which in turn creates a flat beverage.
Take the teapot to the tea kettle and rinse out the pot with the boiling water from the kettle. Never take the kettle to the teapot, as you lose one degree of heat per second. Water for tea should be 212 degrees.
Use one teabag or teaspoon of loose tea per cup. Leaves enter the warm teapot and the infusion begins when the leaf opens.
Allow the tea to brew for three to five minutes, according to the blend of tea and how strong you like it.
If you're looking for a change of pace or want to start a new tradition this Mother's Day consider a tea party.  The tiniest elegance will make for a very special day.  Even if it's just tea-for-two, you and your daughter, it will be a memorable day.
In this article, I'm actually going to address the kids directly.  Many kids are not sure what to do for Mother's Day.  They may think planning for Mother's Day is going to be too hard, so they just let the grownups take charge.  However, with a little help, kids can easily give their mother a gift of their choosing and a day that they will be proud of.  From a kid's viewpoint, they want something they can plan easily and accomplish all by themselves (or at least almost all by themselves.)
Of course, most plans require the help of a grownup, but kids really like the idea of choosing their own surprise. So, kids, take a look at the easy ideas below, choose one or two, and make this Mother's Day unforgettable.  When you've chosen something special to do for your mother, show a grownup and make your plan.  Here are some ideas:
Breakfast In Bed
If your mom is like most, then I bet she is usually up early every morning to get everyone ready for the day. Why not let her sleep in this year and then serve her breakfast in bed?
To keep things simple, plan your surprise the night before. You could serve mom her favorite muffins, fresh fruit and beverage. Make sure to include a nice flower, a card, and maybe even a poem written by you especially for the occasion.
A Day To Herself
Your mom loves you very much. That's why she is always ready to help you out anytime you need anything. Imagine the look on your mom's face when you present her with a coupon for a full day to do whatever SHE would like to do.
All you need to do is get a pretty piece of paper and create your own gift certificate entitling your mother to one day of peace and quiet. Decorate it with markers, crayons or stickers. Anything you think your mom would like.
When she wakes up Mother's Day morning, present her your gift certificate filled with love. If you want to really impress her, ask a grownup to buy a book you know she's been wanting to read. You could even present the book and coupon with a pretty cup or mug so she can enjoy her favorite beverage while she's reading quietly. As for the "quiet" part – ask the grownup helping you to make sure you are kept busy as well as supervised so that mom doesn't have to worry about anything the whole day long.
Family Time
If you think your mom would prefer spending time with the family instead of a quiet day alone, plan something fun your mom enjoys doing. She spends a lot of time making sure you are entertained and often will not do something she enjoys. Why not repay that kindness by planning a day of fun family activities that you might not ordinarily do, but that you know your mom would probably love. Need some suggestions of what mom might like to do? Here are a few:
If your mom likes art, you could take her to the local museum. Many museums have a place where you can enjoy lunch together.
If mom likes the outdoors, pack a picnic lunch and head to the park or trails.
Does mom like music? Take her to a concert with music. Buy tickets for the whole family and go enjoy.
Is mom a movie lover? Going to the movies to see a movie she wants to see is a great idea, but can be expensive. Why not rent a few of her favorite movies, pop some popcorn and spend the day watching at home?
The possibilities of things to do with your mother this Mother's Day are endless. You just need to use your imagination. Ask your dad, her friends, or your family and neighbors to help where necessary. She'll enjoy her day no matter what you do for her, but when you take the time to do something especially for her, you'll give her the one thing she wants more than anything – your appreciation.
Happy Mother's Day and good luck with your special planning!
Too often Mother's Day sneaks up on us and instead of gifting your mother with a well planned day, we hastily throw something together, grab the last card on the shelf, and give her toast with peanut butter and coffee for breakfast. You can avoid this mess with a little advanced planning.  Here is a quick checklist that may trigger some of your planning thoughts and needs:
Buy or make your Mother's Day card and get the signature of everyone that needs to sign the card
Write your mother a poem. Don't wait until the last minute for this. You want it to sound well thought out and sincere, not thrown together at the last minute.
If you'll be giving her flowers make sure you have picked them out or have ordered them to be delivered.
Choose and purchase an appropriate gift. If you are ordering online, make sure that you allow enough time for shipping and delivery.
Choose a wrapping paper or pretty gift box and get your package ready for giving.
If you are cooking a meal, make sure you get the ingredients from the grocery store so you aren't caught without a key ingredient.
If you are making a coupon book for mom to redeem throughout the year make sure to get it done and printed early.
Taking mom to a movie, play or concert? Make sure you buy the tickets in advance.
Make sure anyone you have invited to share this Mother's Day with you has been notified of your plans and is able to attend.
Get your camera ready and have extra batteries ready – just in case.
Pampering mom at the salon or spa? Don't forget to make the appointments.
Need a babysitter for evening plans? So do your neighbors. Don't wait until the last minute or you might just be out of luck.
The important thing to remember is to plan, plan, plan ahead. Put reminders on your calendar, your cell phone or anything that will trigger your memory to remember that you have some important planning to do.
Make this Mother's Day the best planned and least stressful one every… and then be sure to do it again next year.
It's so important to keep working on educational stuff over the summer. I'm sure I don't have to tell you that. Why not have some fun this go around by creating some educational notebooks. Here's an idea for a History version…
Oh! Let's Try Notebooking For History!
By Cindy Rushton
www.HillbillyHousewife.com/notebooks
Notebooking…
Yes! Notebooking for history studies. Notebooking for our history timelines.
What great literature does to feed the mind, Notebooking does to deepen the studies, teach research skills, and record the real education that your children are receiving. Old path? Yep! But not a path that has been overgrown.
Notebooking goes as far back as eternity.
In Scripture, we find that the kings were trained and prepared for leadership by copying the law and keeping it in a book (isn't that too cute??).
Want to know something even better? We find that EVEN God has a Book of Remembrance that He is keeping until that day that we join Him in heaven for that "Heavenly read aloud time" we will enjoy some day soon. Oh. Don't worry! We will ENJOY this time. His Book of Remembrance does not contain a list of sins and transgressions that we have committed that He wants to be sure not to forget. Instead, it is filled to overflowing with precious quotes of praises that His servants speak to one another (My PERSONAL goal is for Him to have PLENTY to quote from my life!).
Up until about a hundred years ago, notebooking was used in the education of every child. But, something called textbooks and "progressive" education eliminated them from the education of children today. With that elimination, we find the need for more and more artificial methods of education. Well, until we find this old path.
My friend, of all the ideas I could share with you as you homeschool your children, this one is certain to change the atmosphere of your home while equipping your children to learn more deeply now AND more voraciously for the rest of their lives.
Although I cannot begin to do justice explaining notebooking in one simple article, I have to tell you a few perks (if you want more help in this area, take a look at my book Notebooking! YES! You Can Be A Binder Queen Too or my Everything You Need to Begin Notebooking Super Set–on sale this week!). You have to know that this is a WONDERFUL way to teach more than just the historical facts that we want for our children to learn. There are LOTS of perks!
First of all, notebooking encourages deeper research on topics of study. As my children have found a "place" to keep their special "finds" along the way, they have had more interest in hunting for more information on every topic they run across. They may think of this as a treasure hunt, but while they are having a blast finding great ideas, facts, and heirlooms, they are learning the skills of researching that will serve them all of their life. That is not all! While our children are building notebooks on topics as they study, they are also learning how to record what they are really learning. Besides relieving mom of the pressure of keeping records of every minute of their day, this teaches them the skill of record keeping and keeps a more accurate account of what is being done each and every day. Oh, and need I mention, notebooking also teaches our children Language Arts skills and techniques the EASY WAY!
So, how do you use this old path as you teach History the easy way?
First, find great resources that can be used for building notebooks.
I am constantly on the lookout for great resources with neat copywork. My children began using copywork when they were very little and STILL use copywork for building their notebooks in high school. There are many, many great resources. The very first thing we used was a large print edition of the Bible. It was easier for my young readers/writers to copy from. I also look for books with poems, quotes, narratives, songs, speeches, etc. As we travel, my children also look for special mementos to add to their notebooks. Anything from art prints to recipes to maps to pictures of the people and events from History are game for their notebooks. The key is in having a "place" to keep the information that contributes to each and every study. That place is our notebooks!
Second, encourage your children to USE those notebooks every day.
It is so easy to put projects on the shelf only to collect dust. It is also easy for us to let the children do work that we pile away in a box to put away later for them. Notebooking is NOT another thing for YOU TO DO! Well, unless you are going to keep a notebook for your own studies.
My dear friend, the greatest benefits come from our children doing the work for themselves. Sure, you may have gone to every local scrapbooking crop in your city and state. But, this is not a contest for the most creative memory book. It is a discipline that we can pass on to our children so they can learn the skills of writing, researching, recording their own education, and collecting information in a logical and understandable way. Simply find some great resources for them to copy from … buy just ONE NOTEBOOK (3-ring binder) and sheet protectors (to keep their work stored nicely in each day) and turn them loose! The fruit you gather along this old path is simply too good to miss!
Happy notebooking…the easy way
**************************************************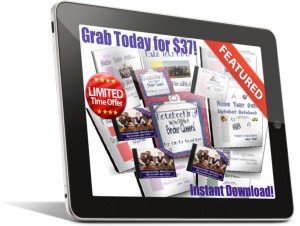 Need MORE Help?
Cindy Rushton, who has become known as THE BINDER QUEEN, uses notebooking for EVERY subject in her homeschool. She will show you how to begin whether your child is a toddler or the most skeptical high schooler. AND … she will take your hand as she walks you through notebooking each subject. Wonder how? Don't miss her crazy offer here: www.HillbillyHousewife.com/notebooks
I've shared a few articles on notebooking for science and history with you earlier. I'm sure by now you and your kids are ready to get started. It's much simpler than you think. Here's Cindy with some great tips for getting started with notebooking.
Let's Try Notebooking
By Cindy Rushton
www.HillbillyHousewife.com/notebooks
Notebooking … ahhh, just the thought makes me hyper! If I could ask every homeschooling family to do just one thing, it would be to just give notebooking a try. This is the one technique that pulls everything together: studies, research, real life, personal interests – everything! It reaches even the most reluctant writer. It makes homeschooling fun and easy. Who wouldn't want to try that?
Not just that! Everything that normally clutters up the busy homeschool home can be tucked away into a notebook! All of those precious narrations can be safely protected in notebooks. All of those daily copywork lessons can find their home in notebooks on each of the topics that your children love so much. Even those awesome handouts that you have piled up from field trips can find the perfect home in your notebooks! Homeschooling is recorded. An heirloom is built!
Want to Give It a Try?
Getting started is as easy as ABC. Let me take you through the easy steps:
1. Gather your supplies. Your supplies can be as simple as a three-ring binder per child, plastic sheet protectors, and a pencil per child. You can make this as simple or as crafty as you like! Over the years, notebooking has worked so wonderfully in our home that we are constantly on the lookout for different and fun supplies during our daily notebooking time. By doing so, our daily lessons are as fun as a scrapbooking party … every day!
2. Make your supplies accessible. Set aside a place for your material and a place for your children to work. There is something wonderful about having a place fore everything and everything reliably in its place. The work in the beginning is well worth the time during the school year. We have a shelf that contains books that I find along the way with great copywork that I would like for my children to add to their notebooks on those "no ideas are flowing" days. Just having everything there, ready to go, is such a blessing on those busy mornings. Plus, I have learned over the years that this is the best way to really utilize the resources that I have on my shelves.
Just file away any pages or pictures in either manila envelopes or file folders. If the children know where they are, they are more than likely to use them on their own. Also, you will want to use anything else that you have in your home. I keep our paints, papers (plain and colored cardstock and 20 lb. paper; writing paper, etc.), glues, templates, cutting utensils, rulers, markers, pens, pencils, etc. on a shelf and in plastic bins by our dining table (where we do our daily lessons). They are in their spot and that spot is close by. If we want to encourage our young writers, we must give them free access to the best materials.
3. Turn your children loose! Yep! This is all that is left! Inevitably, when I teach workshops on notebooking, I can almost see the brains of mothers clicking away with one tough reality – "If only I had more time to do this!" Oh, beloved! Notebooking is not another thing for you to do! The hard part is learning what this is all about and how to get everything together so we can turn our children loose!
When we began notebooking, I copied a Bible verse a day as a model for my son to copy. As he copied his verse, he would place his page for the day in a plastic sheet protector and add it to his notebook. The next day, his page for that day would slide in behind that page. The next day, he would add another page in another page protector. We built the entire notebook; not specific divisions or subjects. We chose not to divide by subjects because we wanted a nice full product built over time. As we added to the notebook each day, I could see the delight building in my young writers. they would sit and just flip through the pages. They loved seeing success. They loved seeing the notebook build up.
As time went on, my son began to find and copy poems that he liked, songs from the church hymnal or from his history lessons. He began a collection of art prints. He added maps that highlighted journeys. At the end of the first year, we had a bulging notebook and a young writer who had gone from reluctant to really excited! The notebook quickly became his own notebook. At the end of the year, we divided our notebooks (there was no room to add anything else) into obvious divisions. We had a Bible notebook, a history notebook, a poetry notebook, and another copybook. All of these have continued and several have divided into other notebooks through the years (he now has four history notebooks: Great Men and Women of the Civil War, Battles of the Civil War, Military Notebook, and World History Timeline Notebook! And that is just history!). As your children dig into their interests, they may have other notebooks that develop. Let them go! You will learn more about your children as they learn more about topics and writing!
So, What Do You Think?
Want to give it a try? If I could ask every homeschooling family to do just one thing, it would be to just give notebooking a try. So, think about it. Pray about it. Then, get those supplies. Set aside a spot for your supplies. Then, turn those budding young writers loose!
**************************************************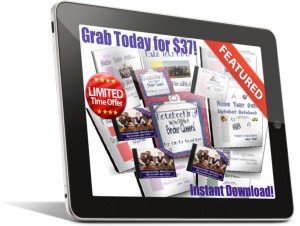 Need MORE Help?
Cindy Rushton, who has become known as THE BINDER QUEEN, uses notebooking for EVERY subject in her homeschool. She will show you how to begin whether your child is a toddler or the most skeptical high schooler. AND … she will take your hand as she walks you through notebooking each subject. Wonder how? Don't miss her crazy offer here: www.HillbillyHousewife.com/notebooks
Here's another guest blog post by Cindy. Ever since we went on a school field trip to Brattonsville (a historic village close by), my daughter has become a bit of a history buff. I love Cindy's tips in this article and am looking forward to implementing many of the ideas over the summer.
by Cindy Rushton
www.HillbillyHousewife.com/notebooks
Want to make the new school year better than ever? Want studies that are interesting for the whole family? I think I can help you!
How about some quick tips for making your history studies fun? I think you will find these to make lessons fun and easy. Let's dig in…
* Get out to see (and live) history as much as possible:  Hunt up any Living History Days scheduled in your area.  Get out to all historical sites and museums…even hands-on children's museums. Don't miss any historical reenactments and plays within driving distance! These all give wonderful opportunities to get your children in touch with those that love History and know it best.
*  Begin a history notebook: This is the cure to bringing history lessons to life. Talk about a great alternative to those dull, lifeless texts!  Let your children create their own notebooks of study. Include anything from great quotes to poetry to pictures to sketches to newspaper clippings to photographs to mementos from history sites, reenactments and postcards from friends to narrations from books read.  These personalized curricula will bring life into all areas of study.
* Tap into grandparents, elderly, family, and friends: Our family and friends have been a key source of finding out neat stories that are not recorded in the history books. Sitting at their feet, we have learned many details from history that would be long lost without the gift of story telling. The key to making this come alive is to listen and record their stories for your History Notebooks. Keep this part of history alive for you and for generations to come.
* Find treasures at antique stores: One of our favorite past-times is "junking" at antique stores, junk shops and flea markets.  Take your time to find wonderful treasures from the past, which will breathe life into your history studies.  You can find journals, uniforms, books, dress up clothes, and even play gadgets to make history come alive for your little ones.
* Let the little ones make up their own costumes: I have always enjoyed researching and creating authentic costumes from other time periods.  I used to have more time and energy to create costumes for every time period we studied.  Now, my children are using their extra time and endless supply of energy to create their own costumes.  I love to see them as they pull together little things from around the house to create their own costumes!
* Let them make doll clothes: This tangent began for us when my daughter got her first American Girl doll.  We combined my love of creating authentic doll clothes with my deep passion for making doll clothes.  Each year for the past five years, I have spent time each December creating matching outfits for Elisabeth and her dolls.  This is easy to do with today's patterns.  Just take basic designs and create your own "historical" costumes for the dolls.  If you have a beginning seamstress interested in some quick projects, this would be a wonderful way to learn the basics of sewing while learning history.
* Make a timeline: Timelines are priceless!  We have had two different kinds of timelines for our studies in history.  We had a huge one that took up an entire wall in our old home. It was fascinating to watch the little ones as they would review and test each other on history as they went by! When we built our home, my husband would not allow that one back on the wall, so we made our own "Book of Centuries" on our computer, which includes all of our history facts. We simply developed a notebook with the dates marked.  We record key events, people we study and the key events of their life, our family's key events, illustrations which remind the children of those historical figures and events, pictures that the children have collected from books and trips that we have taken, information from our computer encyclopedias and internet sites, and even charts we have collected or made ourselves. These are another text that we create about our studies. How priceless!
**************************************************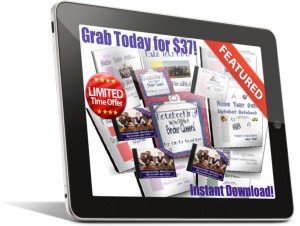 Need MORE Help?
Cindy Rushton, who has become known as THE BINDER QUEEN, uses notebooking for EVERY subject in her homeschool. She will show you how to begin whether your child is a toddler or the most skeptical high schooler. AND … she will take your hand as she walks you through notebooking each subject. Wonder how? Don't miss her crazy offer here: www.HillbillyHousewife.com/notebooks
We don't homeschool at my house, but we do a lot of things after school, on the weekend and during school breaks that are both fun and educational. That's why I got very excited when I first came across Cindy Rushton and her notebooking. We've had a lot of fun with this and even I learned quite a bit.
Here are some tips from Cindy about starting a Science or Nature Notebook. It's the first notebook my daughter and I started and we're having a lot of fun with it. It gets us outside more, we're discovering all sorts to neat plants, animals and rocks in local parks, but most importantly, we are spending quality time together – without spending a fortune. Take a look at what Cindy has to say and then make start a nature notebook of your own with your kids.
It is Spring! Why Not Begin a Science Notebook?
by Cindy Rushton
www.HillbillyHousewife.com/notebooks
Today being inside just tortures me! It is STUNNING outside! Even the little birds are begging us to go outside.
Are you like me, dying from "cabin fever" and ready for spring? This is the perfect time to begin Nature Notebooks! Not only will you have an abundance of treasures awaiting your exploration, but these are perfect days to try something fresh. Ready? Let me help!
Chances are you already have many things that could be included in a science notebook around your home. Look for those "goodies" that do not have their own special place and add them to your science notebooks. This is the perfect opportunity to develop "a place" for those "goodies" while developing a nice product for displaying all the growing knowledge of nature all while your children are keeping special memorabilia! One of the things that I like about using supplies intended for scrapbooking is that there are so many products that enable us to keep bulky materials safely inside of our notebooks. Not to mention, scrapbooking makes EVERY notebook so much cuter! And … to imagine that we call this "school!"
Want some ideas of things to include in your notebooks???
Sketches…Don't forget to include date, time, place, Latin name, and common name. Oh! Don't forget to document where you found it.
Snapshots…Don't forget to journal about your snapshot!
Pressed flowers, leaves, feathers, butterflies, etc.
Glossary of terms studied
Artwork -  (Nature art, original drawings, coloring pages)
Diagrams
Poetry
Information about discoveries
Lists of new findings
Handouts from trips
Narrations from trips, outings, hikes, nature walks, books read about nature or scientists/naturalists
Timeline – Mark your excursions, inventions, famous men and women, so on!
Instruction Sheets on "How to Care for…" or "How to Collect…" etc.
Booklets…
Project data…
Bible verses…
Journal entries
Details from outings
Favorite quotes about nature
Reading list
Research…
Reports…
Essays
Science experiment log
Notes from any science study
You can add a lot of life to your science notebooks with special supplies you find along the way! I have found that the little touches have made our notebooks so much more fun and in the process hooked my children.
Encourage your children to use die-cuts, frames, stencils, shapes, and edgings galore to make their notebooks fun and beautiful! My children now beg each weekend to work on our binders/scrapbooks. We have taken these simple skills into other projects for our Science studies such as creating books or booklets-making cards with pressed flowers, sketches, poetry and Scripture verses and displaying our collections. The key is to just have fun and enjoy making your notebooks all yours!
Happy Notebooking!
Cindy
**************************************************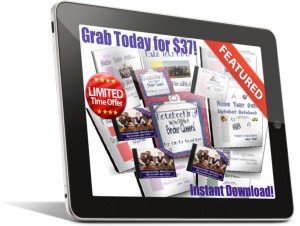 Need MORE Help?
Cindy Rushton, who has become known as THE BINDER QUEEN, uses notebooking for EVERY subject in her homeschool. She will show you how to begin whether your child is a toddler or the most skeptical high schooler. AND … she will take your hand as she walks you through notebooking each subject. Wonder how? Don't miss her crazy offer here: www.HillbillyHousewife.com/notebooks
Before you say "Those are too expensive" take a look at the numbers, you may be pleasantly surprised to learn that what may initially appear expensive can save you hundreds of dollars each year.
"Candles – you're either a burner or a duster."  I've been in the candle industry 17 years; When looking at target markets that phrase "burner or duster" means either you burn candles or you don't. It's either being burned or melted in your home, or it's sitting around with dust on it. [Read more...]
Jeremy was born with a twisted body, a slow mind, and a chronic, terminal illness that had been slowly killing him all his young life. Still, his parents had tried to give him as normal a life as possible and had sent him to St. Theresa's Elementary School.
At the age of 12, Jeremy was only in second grade, seemingly unable to learn. His teacher, Doris Miller, often became exasperated with him. He would squirm in his seat, drool and make grunting noises. At other times, he spoke clearly and distinctly, as if a spot of light had penetrated the darkness of his brain. Most of the time, however, Jeremy irritated his teacher. One day, she called his parents and asked them to come to St. Teresa's for a consultation.
As the Forresters sat quietly in the empty classroom, Doris said to them, "Jeremy really belongs in a special school. It isn't fair to him to be with younger children who don't have learning problems. Why, there is a five-year gap between his age and that of the other students!"
Mrs. Forrester cried softly into a tissue while her husband spoke. "Miss Miller," he said, "there is no school of that kind nearby. It would be a terrible shock for Jeremy if we had to take him out of this school. We know he really likes it here."
Doris sat for a long time after they left, staring at the snow outside the window. Its coldness seemed to seep into her soul. She wanted to sympathize with the Forresters. After all, their only child had a terminal illness. But it wasn't fair to keep him in her class. She had 18 other youngsters to teach, and Jeremy was a distraction. Furthermore, he would never learn to read and write. Why waste any more time trying?
As she pondered the situation, guilt washed over her. "Oh God," she said aloud, "here I am complaining when my problems are nothing compared with that poor family! Please help me to be more patient with Jeremy."
From that day on, she tried hard to ignore Jeremy's noises and his blank stares. Then one day he limped to her desk, dragging his bad leg behind him.
"I love you, Miss Miller," he exclaimed, loud enough for the whole class to hear. The other students snickered, and Doris's face turned red. She stammered, "Wh-why, that's very nice, Jeremy. Now please take your seat."
Spring came, and the children talked excitedly about the coming of Easter. Doris told them the story of Jesus, and then to emphasize the idea of new life springing forth, she gave each of the children a large plastic egg. "Now," she said to them, "I want you to take this home and bring it back tomorrow with something inside that shows new life. Do you understand?"
"Yes, Miss Miller!" the children responded enthusiastically — all except for Jeremy. He just listened intently, his eyes never left her face. He did not even make his usual noises. Had he understood what she had said about Jesus's death and resurrection? Did he understand the assignment? Perhaps she should call his parents and explain the project to them.
That evening, Doris's kitchen sink stopped up. She called the landlord and waited an hour for him to come by and unclog it. After that, she still had to shop for groceries, iron a blouse, and prepare a vocabulary test for the next day. She completely forgot about phoning Jeremy's parents.
The next morning, 19 children came to school, laughing and talking as they placed their eggs in the large wicker basket on Miss Miller's desk. After they completed their math lesson, it was time to open the eggs.
In the first egg, Doris found a flower. "Oh yes, a flower is certainly a sign of new life," she said. "When plants peek through the ground, we know that spring is here."
A small girl in the first row waved her arms. "That's my egg, Miss Miller," she called out.
The next egg contained a plastic butterfly, which looked very real. Doris held it up. "We all know that a caterpillar changes and grows into a beautiful butterfly. Yes, that is new life, too"
Little Judy smiled proudly and said, "Miss Miller, that one is mine!"
Next, Doris found a rock with moss on it. She explained that moss, too, showed life. Billy spoke up from the back of the classroom. "My daddy helped me!" he beamed.
Then Doris opened the fourth egg. She gasped. The egg was empty! Surely it must be Jeremy's, she thought, and, of course, he did not understand her instructions. If only she had not forgotten to phone his parents. Because she did not want to embarrass him, she quietly set the egg aside and reached for another.
Suddenly Jeremy spoke up. "Miss Miller, aren't you going to talk about my egg?"
Flustered, Doris replied, "But Jeremy — your egg is empty!"
He looked into here eyes and said softly, "Yes, but Jesus's tomb was empty too!"
Time stopped. When she could speak again, Doris asked him, "Do you know why the tomb was empty?"
"Oh, yes!" Jeremy exclaimed. "Jesus was killed and put in there. Then his Father raised him up!"
The recess bell rang. While the children excitedly ran out to the school yard, Doris cried. The cold inside her melted completely away.
Three months later, Jeremy died. Those who paid their respects at the mortuary were surprised to see 19 eggs on top of his casket, all of them empty.
May the Easter Eggs of all your friends and family be empty, too.
A big Easter dinner is a tradition in our house, as in many. After church comes the hunt for the basket, then, if the weather permits, some time outside to play.  By early afternoon we are busy in the kitchen preparing the feast.  It's a busy day but one we all enjoy.
How about you? Do you have a busy Easter topped off by a big meal?  What do you serve for Easter dinner with your family? There are a few traditional Easter dishes that have an interesting history and symbolism behind them.  I thought you may enjoy reading about a few.
Hot Cross Buns
This currant or raisin filled yeast bun is a traditional favorite in England. Usually eaten on Good Friday, they get their name from the "cross" on top of the bun. Mostly thought of as a Christian symbol, the hot cross bun finds its roots in pagan tradition. There is some disagreement with the symbolism of the cross from the pagan custom. Some thoughts are that the cross represents the sun wheel while others believe the cross might symbolized the four quarters of the moon.
When the Christian Church attempted to ban the buns, the people balked.  So the church did the next best thing and embraced the bread, but only as a Christian food.  As a matter of fact, Queen Elizabeth I passed a law that only allowed the bun to be eaten during Christmas, Easter, or funerals.  In modern times, these rules are broken. But tradition still holds that Christian families in England serve hot cross buns at Easter time.
Pretzels
Originally created by monks with leftover scraps of dough and given to students as rewards, pretzels became a popular part of Lent celebration during the Middle Ages. Pretzels do not contain eggs, milk, butter or lard; ingredients which were avoided during lent. Thus, the pretzel became associated with lent and leading up to Easter.
Pretzels are also said to represent praying arms, while the three holes represent the Holy Trinity. In some countries, pretzels used to be hidden along with the Easter eggs.
Greek Easter Bread
This sweet dessert bread, tsoureki, is traditionally served as part of the Greek Orthodox Easter feast. Tsoureki was also traditionally given as an Easter gift from children to their godparents. Different versions many include a citrus flavored bread topped with nuts. A red egg is traditionally cooked with the bread as well.
This Easter treat is traditional shaped into a braid. A red egg is cooked and tucked into the braids of dough. The bread is said to represent the light given to us by Christ's resurrection and the red egg represents Christ's blood. Another version of Greek Easter bread is cooked as a circle with red eggs forming a cross across the top of the bread.
Ham
Ham is a traditional part of the Easter feast in many American homes, and it's origin is more practical rather then symbolic. In early years, before refrigeration, fresh pork slaughtered in the fall that hadn't been consumed before Lent had to be cured for preservation. Curing was a slow process and the first hams were generally ready around Easter time, making it a common choice for Easter feasting. Today, many families still serve ham as part of their Easter celebrations.
Lamb
This traditional meat is actually a combination of two symbolisms. The original use of lamb dates back before Easter as part of the Jewish Passover where a sacrificial lamb is roasted and eaten as a reminder of the angel of God passing over their homes in Egypt.
Later, Jesus was often referred to by Christians as The Lamb of God. As Christianity grew, Hebrews who converted to Christianity brought some of their traditions with them and the combination resulted in the use of lamb as part of many Easter dinners.
As you plan your Easter meal think about incorporating some of these traditional foods. Then, when you gather around your table,  share the stories about the history and symbolism of the Easter food on your table.  Happy Easter from our family to yours.
ahhh… the aroma of fresh baked bread. Is there anything better? Well, yes there is! How about the aroma of pies, cookies, muffins, cupcakes, brownies, cakes, and bread, too, ALL coming out of your own oven, piping hot and delicious!

If you've been a bit shy about starting to bake bread or other goodies, Baking Made Simple is the perfect place to start. This collection covers all your favorite baked goods, from bread to brownies, cookies to cupcakes, and more. You'll find recipes to get you baking fast and easy, with tasty results every time!

Along with hundreds of recipes, you'll also get detailed instructions for producing excellent doughs, pastries, and batters, as well as advice on just what baking essentials you'll need. You can start as simply as you wish, or dig in and set your kitchen up to rival any professional bakery.

Don't wait any longer to start baking with your family! Click on and order your copy of Baking Made Simple now and enjoy the warm, comforting aroma of fresh baked goodies in your very own kitchen today!
This is a guest post by my friend Tracy Roberts of MomsInABlog.com.  Tracy and I have been on a journey of eating healthier and moving more.  One obstacle to eating healthier has always been the belief that healthy food is expensive food.  We know there are ways to eat healthier on a tight budget, because we are doing it!  Here are the tips Tracy has discovered in planning her own healthier lifestyle:
Many of us are trying to live healthier by moving more and eating better. One commonly held misconception about eating healthy is that it's too hard to do on a tight budget. The truth is, it's possible to purchase foods that are good for you and good for your budget, too. Yes, it is possible to eat healthier on a tight budget.
How?
Like many things that make life easier, eating healthier on a budget is all about planning. You have to plan ahead to get the best food you can for the money you have available.
Walking into the grocery store unprepared is one of the biggest downfalls for both your budget and your healthy eating habits. With that in mind, let's talk about planning your healthy meals, and sticking to your budget.
Plan meals around sales.
Find the sales ads for the grocery stores in your area and plan your meals for the coming week around what's on sale. You know what you want to eat to stay healthy, so look at the sales on those items. If you see a nutritious food item on sale that you haven't tried yet, now's the time.
Make a grocery list.
After you've planned your meals, write down everything you need for each meal. Check your pantry, freezer, and refrigerator to see if you already have some of the items. Be sure to include EVERYTHING you need for each meal. You'll want to check your supply for basics such as flour, spices, oil, and other staples you may need. And don't forget the beverages for your meal.
Clip coupons.
When you plan your meals around sale items, there may be coupons involved. Be sure to clip those and attach them to your grocery list. Avoid coupons for items you don't need for the week's menu so you are not tempted to "save" money on items you may never use.
Never go grocery shopping hungry.
Everything looks yummy when your tummy is empty. A bag of chips will certainly satisfy you immediately. That head of cabbage is just not the same. But, if you are full, you can imagine that cabbage in a nice salad when dinnertime rolls around. Eat before your trip to the store. If you can't go to the store right after you've eaten, take along a light healthy snack like a little bag of almonds to help you resist temptation while in the store.
Shop the perimeter of the store first.
In most grocery stores, the layout is the same; items around the outside walls, the perimeter, are the healthiest choices. These areas will have the fruits, vegetables, meats, and dairy items. The center items are usually the prepackaged, processed, or convenience foods. These foods are not only more expensive, but they normally aren't the healthiest choices. There are exceptions, but this is usually the case with most foods.
Buy in season.
Look for produce that is in season as these will often be cheaper than non-seasonal choices. Another seasonal item is turkey. Stock up and plan turkey meals when the prices are cheapest; around Thanksgiving time.
Buy bulk when possible.
Choose foods that are in larger quantities as the price is typically lower. For instance, rather than buying individual pieces of fruit, buy a larger bag. You'll find the price per pound is cheaper. The same goes with meat, chicken, and fish. Stock up and save in the long run.
Buy store or generic brands.
Years ago, it was believed that brand name food would be better food. Those days are gone. Nowadays, there usually isn't much difference in the taste or quality, but you can definitely see a difference in the price. Always compare prices before you buy.
Eating healthy on a budget is all about a system.

As you can see, a systematic approach to grocery shopping can help you save money while eating better at the same time. Choose healthy foods first from the grocery store sales, plan your menu around those sales, make your list, then head to the store… on a full stomach, of course. Once you get to the store, stick to your list and the savings will add up. Your budget will thank you, and so will your healthier lifestyle!
What's stopping YOU from becoming A Healthier You? Is it the thought of going on a diet? Or is it the notion of taking an hour out of your day to exercise?

Perhaps, like me, you just get to the end of the day and think; "Why did I eat that bag of chips?" Or; "Why didn't I go out for a little walk today?" It's those little choices that make all the difference – the difference between being healthy and being unhealthy.

Don't let another day go by ignoring your own needs! Join our community of folks just like you who want to finally, once and for all, live the kind of life we were meant to live… a HEALTHY life! Learn to eat healthier and get up and move so you can enjoy every minute of every day. Click on and sign up and become a member of A Healthier You today!

1 Corinthians 6:19-20
Do you not know that your bodies are temples of the Holy Spirit, who is in you, whom you have received from God? You are not your own; you were bought at a price. Therefore honor God with your bodies.
If you have been following along in my newsletter, you know I've got a confession to make. I have not been treating myself very well. Over the winter, I fell back on some of my unhealthy habits – eating bad and not moving. Through the months, I tried to go on diets and I tried to follow exercise programs. Nothing worked. I couldn't stick with the programs. Basically, life got in the way.
When I finally shared this struggle with my friend Tracy Roberts of MomsInABlog.com, she couldn't believe it. This is EXACTLY what was happening to her! And she was letting it happen, just like me.
That's where this story starts. But, I'm going to let Tracy tell you about it herself. So, let me stop right here and introduce my friend, Tracy Roberts, and our personal journey to A Healthier You.
Thank you, Susanne, for inviting me to share my story. Well, it's really OUR story, and the story of so many busy women (and men!) out there.
You said it; "Life got in the way."
I was on a good diet and exercise program. But, cooking those "diet" recipes and finding an hour a day, even a half hour a day, to exercise was getting old fast.
I was hungry. I wasn't losing weight. I was avoiding my exercise program. Nothing was working. And, I wasn't having any fun!
Another month would go by; then another, and another.  No results.  I was so frustrated and sad. Was I going to be like this for the rest of my life? And what's going to happen as I get older?
I felt alone. In my imagination, everyone else was successfully dieting and exercising. Everyone else found a diet program they loved and went to the gym for an hour every day. They had magical powers to find the time to fit all this in with a busy family. Why couldn't I?
That's the frame of mind I was in when my friend Susanne came to me and told me that SHE was frustrated, and sad, and had tried everything, too! We couldn't believe how we both were suffering from all the ups and downs of dieting and exercising, yet never talked about it before.
What happened next isn't too surprising – it happens to a lot of people. We looked at each other and both said;
"Why are you treating yourself like that!"
Yes, we could accept our own unhealthy habits, but we couldn't abide by our friend treating herself badly. We personally allowed ourselves to eat bad food and sit on our behinds all day, but when it came to watching our friend do it, THAT was unthinkable!
And THAT is exactly when the idea for A Healthier You was born. I learned some very valuable lessons that day with Susanne:
I learned that I was not alone in this struggle.
I learned that I was not treating myself with the same respect I treat my friend.
I learned that I was more likely to take care of my health if someone was watching me.
Then I sent out the word to my other friends. I asked them; "How would you feel if your friend was making choices that would guarantee she would have serious health problems?" Everyone responded the same way; "I would be very upset."
So I asked; "Why is it okay for you to make unhealthy choices when it's not okay for your friends to do the same thing?"
Ouch.
Yes, that hurt. We all have friends who don't take care of their health the way they should. And now I realize that I'm one of those friends.
That's the story of how my membership site A Healthier You came about. I realized I was not going to get healthier alone. I needed to share my struggle with Susanne before I saw that I am worth the effort, just like Susanne, and just like all my friends.  And YOU are worth the effort, too!
This journey is NOT about dieting and exercising. Those two words have never done much to get me motivated – other than motivated to complain! Instead, what we need to do is EAT HEALTHY and MOVE!
If you're thinking this is exactly what you need, please come and join us and start enjoying A Healthier You.
I know there are so many people living busy lives, just like me, who are having trouble finding the time to make healthy choices. But, more importantly, there are far too many of us who have trouble BELIEVING we owe ourselves the healthiest body, mind, and soul that we are meant to have!
When you join A Healthier You, I promise to make the commitment right along with you. I am researching the very best information to get all of us through a healthier day. I'll share helpful tips for choosing healthier foods, including some fun recipes, along with tips for finding ways to squeeze 'moving' into your day. And not the kind of moving we do getting kids up for school, driving them around, running errands, or even working. We need the kind of moving that lifts the spirit while stretching our limbs so we feel better, more alive, more flexible, and more fun!
In your monthly membership, you will have no obligation, other than to yourself. Please click on the link here – A Healthier You – to read more about me, my story, and my commitment to you… and to me!
Here's a quick glimpse at what you'll be getting in Month One when you sign up:
Introduction to Creating A Healthier You Guide
Positive Affirmation – Neutralize Bad Habits with Good Food, Exercise & Healthy Living
Motivational Wallpaper – A gorgeous graphic
Healthy Recipes – Eating Better: Choosing the Right Foods to Become Healthier
Self Reflection Worksheet
Overcoming Obstacles Worksheet
Weekly Weight Loss Goal Tracker
Weight Loss Diary
Overcoming Food Addiction Worksheet
Access to our PRIVATE Facebook Group where you'll find support & accountability without judgment
Then, as a member, you will receive a weekly email which will include items such as:
Affirmations- to help you keep a positive attitude
Motivational Wallpaper – to keep your motivation high
Healthy Recipes – to tempt your taste buds and keep you satisfied
Weekly Guide to Creating A Healthier You – to guide you along your journey
Worksheets/Checklists – to track your goals & progress
… Other Goodies – you KNOW there will be extra goodies!
Can you afford to continue making unhealthy lifestyle choices?  I know I can't!  The damage we continue to do to our body, and soul, is heartbreaking.
The good news is, it's never too late to start eating better and moving more. Click on, sign up, and make the commitment today for A Healthier You!
Do it for yourself.
Do it for your family.
Do it for a friend!
p.s.  Not sure about making the commitment yet?  As an EXTRA INCENTIVE, from now through March 31st, sign up for ONLY $15 for the first month, and $10 per month thereafter for as long as you are a member. Don't let another month go by while you struggle to stay healthy. It's so much easier with the support of a community.  Click on and join A Healthier You today!
p.p.s.  Still not sure yet about making this commitment?  Your membership in A Healthier You is 100% satisfaction guaranteed.  Click to read more about my guarantee:  Creating A Healthier You.  I've got you covered so you are perfectly safe to try it out!  Go ahead, click on, and join us now!
What's stopping YOU from becoming A Healthier You? Is it the thought of going on a diet? Or is it the notion of taking an hour out of your day to exercise?

Perhaps, like me, you just get to the end of the day and think; "Why did I eat that bag of chips?" Or; "Why didn't I go out for a little walk today?" It's those little choices that make all the difference – the difference between being healthy and being unhealthy.

Don't let another day go by ignoring your own needs! Join our community of folks just like you who want to finally, once and for all, live the kind of life we were meant to live… a HEALTHY life! Learn to eat healthier and get up and move so you can enjoy every minute of every day. Click on and sign up and become a member of A Healthier You today!

1 Corinthians 6:19-20
Do you not know that your bodies are temples of the Holy Spirit, who is in you, whom you have received from God? You are not your own; you were bought at a price. Therefore honor God with your bodies.
My friend Patti Winker of RemarkableWrinklies.com wants to raise money for the victims of the tornadoes and other storms that swept through America in the last weeks. The devastation is horrendous, taking so much more than buildings; taking lives and leaving families broken and shattered.
Patti knew she could write a small check, but she wanted to do more than she could do alone.  So, she decided to donate her proceeds for the next week from her cookbook – Memory Lane Meals – to the Red Cross. Well, that sounded like a good idea, so I thought I would offer my help.
I decided to throw my ebook – Homemade Convenience Foods – into the deal.
Then, a great thing happened.  Two of my friends heard about this fundraiser and decided they, too, wanted to jump on the bandwagon and donate something to the effort.
So, from now through March 14th, when you purchase Memory Lane Meals, you will get all this:
Memory Lane Meals by Patti Winker of RemarkableWrinklies.com

Homemade Convenience Foods courtesy of the Hillbilly Housewife

How To Write A Recipe Blog courtesy of Nicole Dean of JustAddSweat.com
Dinnertime Conversation Starters courtesy of Tracy Roberts of MomsInABlog.com
These four resources are valued at over $33 and they are all yours for ONLY $12!
But hurry – the fundraiser ends at midnight on March 14th so you will want to order today.  Click on and order now; your downloads for everything will be emailed to you in minutes.
Take advantage of this chance to donate AND get four wonderful resources for one low price of ONLY $12!  Click on this link and order your copy today!
THANK YOU!
http://hillbillyhousewife.com/memory
Sometimes the simplest little cleaning task can seem overwhelming, especially if you have to wade through mountains of clutter before you can even begin.
I think most people have some idea of the struggle I speak of. For instance, my desk just seems to get covered in an avalanche of papers. Many folks have the same problem in their entryway with a table piled high with mail or other items that get deposited there. Some folks struggle with a bathroom counter top that has bric-a-brac scattered about. You may not be able to easily vacuum because you first must move mountains of magazines, books, toys, remote controls, or whatever seems to gather around the chairs and sofas.
If this sounds familiar, then you know how doing a simple cleaning task becomes more complicated. When you walk into your bathroom armed with your scrubbing and shining tools, if you can't get at the surfaces that need cleaning, do you get a little frustrated? I know when I'm faced with sorting piles of clutter on surfaces before I can clean, I may just turn around and leave it for another day.
Decluttering using a few feng shui strategies to lift your spirits has become a very popular method.  The reasoning is that in the midst of clutter, we can become immobilized, our mind starts to spin.  When our mind is cluttered, we often become motionless. Our best laid plans come to a halt. Faced with clutter, we often just retreat.
The idea of using feng shui in cleaning means surrounding yourself with pretty colors, good light, pleasant aromas, and pleasing sounds, as you reduce your clutter.  I outlined these strategies in another post.  Click on The Feng Shui post to see what you can do to help you get past the confusion of the clutter, which is the first step to getting your house clean!
Won't it be nice when you can grab your cleaning supplies and head in with determination and not be discouraged and become motionless by the clutter you encounter? The clutter is gone and your "mental motion" is restored.
Clutter is an obstacle that needs to be removed from your path. Take the first step today so your path is clear when you're ready to move ahead!
P.S.   Are you ready to declutter your home?  With the use of a few simple feng shui strategies, you have a good start!  Now, how would you like to make progress every single day and have the whole house cleaned in 30 days!  You can with 30 Days to an Organized Home.
This step-by-step guide walks you through specific tasks each day for 30 days so you can get your whole house clean, finally!

Tracy Roberts of MomsInABlog.com is the author of 30 Days to an Organized Home, and she has a plan!

Work your way through organizing and decluttering every room in your house in 30 days with easy to follow daily tasks that keep you from getting overwhelmed with the task at hand.

You'll also find helpful printable checklists that will keep you on task and allow you to track your progress.

Get your copy today at http://www.hillbillyhousewife.com/organizedhome
We all have a cleaning style.  That is, we all prefer to clean and organize our house in a certain way.  And, when we start to plan a big cleaning job, our cleaning style becomes very important.
So, what method do you prefer when you clean your house?  There are two basic cleaning styles to consider:
Small tasks.
Big project.
For instance, are you more apt to break cleaning up into small tasks each day to get your house clean, or are you more likely to clean your house in several big projects?
Do you get the whole family involved, or do you prefer to do it yourself while everyone is out of the house?
Are you more likely to vacuum all the floors in the house at one time and wash all the windows at another time, or do you prefer to clean one entire room, floors and windows, at one time?
I know spring cleaning for many people is a big "haul everything out and clean it" production. But, have you given any thought to your own preferred cleaning style?
This may be an important issue because it could make the difference between getting your house cleaned and enjoying it, or getting exhausted and frustrated.
It's easy to imagine that if you are the type of person who really dislikes turning your house upside-down, living in chaos even for a moment, then perhaps a big spring cleaning day or week is not for you. If you were to haul everything out of its resting place for a good cleaning, the disruption may not sit well with you or your family at all. You may want to consider smaller projects spread over a period of time so as not to wreck havoc on your peaceful domicile.
If, however, you are the type of person who likes the challenge of a huge production, then by all means, rip your house apart and start cleaning! Once you get the cooperation of your family (because this method does produce chaos) your spring cleaning should go pretty fast. Yes, you may have to do some tricky maneuvering around dinnertime, but it will be worth it to get the job done in the style you prefer.
Whether you prefer cleaning jobs broken up into small tasks or cleaning jobs tackled in large projects, there are tips for cleaning your house that will make all your jobs go easier.
1) Use multi-purpose cleaners and tools. The fewer bottles and brushes you have to carry around, the better. You'll basically need something to scrub with and something to shine with. Look at your cleaning products and see if you can narrow down your number of supplies.
2) Gather your products. Use a plastic caddy or similar item to move your cleaning stuff around with you. How you sort your products will depend on your cleaning style, again. If you're going after a room at a time, then you'll need everything for that room. If you're cleaning all the bathtubs first, then you'll only need your bathtub scrubbing things.
3) Set a timer. Big projects and small projects both need a time limit. Just because you're tearing apart the refrigerator, for instance, doesn't mean you should make it a never-ending task. With a timer running, human nature will take over and you'll try to beat the clock. Dragging a cleaning task out beyond what's necessary to get the job done is counterproductive; you'll be less productive and you'll waste a lot of time. It's amazing how much you can accomplish in less time when you know the timer's running.
4) Get help when you need it. This used to be one of my worst time-wasters. Rather than ask for help, I'd struggle moving the sofa, beds, dressers, and other furniture around to vacuum around the baseboards. The time it took me to wiggle those big pieces of furniture around could have been cut in half with just one request for help. The same goes for hauling out a step stool, cleaning something above your reach, then putting the step stool back. If someone else can reach what needs cleaning, ask them to clean it. This is a great time-saver that makes sense to me, now. If the kids are at an age to help, you may want to give them the opportunity with their very own kid-friendly cleaning tools. This may or may not be helpful, but at least it will keep the little ones busy.
They may seem simple, but sometimes when we are in a habit of cleaning a certain way, we never spend any time to re-think our methods.
Give your own "cleaning style" some thought before you tackle any spring cleaning you may have planned. If your plans don't match your style, consider rearranging those plans so you, and your family, emerge with a clean house and smiling faces!
P.S. You've got your house cleaned now, but how about organized? Are you as organized as you want to be? If not (and who is?!) we can help you with that, too!
Tracy Roberts of MomsInABlog.com is the author of 30 Days to an Organized Home, and she has a plan!

Work your way through organizing and decluttering every room in your house in 30 days with easy to follow daily tasks that keep you from getting overwhelmed with the task at hand.

You'll also find helpful printable checklists that will keep you on task and allow you to track your progress.

Get your copy today at http://www.hillbillyhousewife.com/organizedhome
With the Superbowl right around the corner, I am sure that many of you will be making some sort of hot wings for appetizers during game day. I know in my home, we have tons of food on this day and it can get pretty expensive purchasing store bought wing sauces. Why not try making your own this year? Homemade hot wing sauces not only taste better than store bought, but you are able to control the ingredients which makes them also healthier.
Here are just a few of my favorite all time sauces that I am sure you will love just as much as I do! Those Superbowl fans of yours will be rooting for more of your homemade goodies just as well as rooting for their team!

Best Buffalo Wing Sauce:
8 tbsp hot sauce (Texas Pete's workswell)
8 tbsp unsalted butter or margarine
1 1/2 tbsp white vinegar
1/4 tsp cayenne pepper
1/8 tsp garlic powder
1/2 tsp Worcestershire sauce
salt to taste
Place all ingredients in an saucepan
and cook on low heat bringing it to a simmer. Pour over wings. Store any unused sauce in the refrigerator.
Barbecue Sauce:
2 cups apple cider vinegar
4 ozs tomato paste
1 1/2 tbsp sugar
1 1/2 tbsp peanut oil
1 1/2 tbsp salt
3/4 tbsp steak sauce
3/4 tbsp Worcestershire sauce
1/2 tbsp hot sauce
Place all of the ingredients in a sauce pan and simmer for 10 minutes on low heat.Stir occasionally. Pour over
chicken wings.
For extra yummy wings, marinate in the sauce overnight and continue to baste
them while they are cooking.
Wing Sauce For Diabetics:
1/4 cup tomato paste
1 cup sugar free cola (Dt. Pepsi or Dt Coke)
1 tbsp dry onion flakes
1 tsp Worcestershire sauce
1 tsp lemon juice
1 tsp salt
Place all ingredients in a sauce pan and simmer for 5 to 10 minutes on low heat. Pour over chicken wings.
This recipe is not completely sugar free. However, it is much better than sauce from the grocery store.
If you want to add some extra tang to your sauce, you can add 1 tsp of mustard.
Make even more convenience foods right at home! You'll save money, control ingredients, and avoid expensive "fast foods" when you start making your own favorite convenience foods. Click on here to find out about our informative resource Homemade Convenience Foods – and dig into over 200 recipes for handy convenience foods you can make at home.
Eliminate those prepackaged foods from your pantry, eat healthier and cheaper while still cooking fast. Order your copy today!
We've been talking quite a bit about New Year's Resolutions lately.  There seem to be some resolutions that come up frequently; save money, lose weight, eat healthy, and spend more time with family.
Those are pretty popular, but there is one resolution that is right up there at the top of the list:
Get the House Clean and Organized

Like many homemakers, I make that resolution each year.  Then around this time, I start plotting.  How will I ever attempt this?  I can't tolerate the whole house ripped apart for spring cleaning, yet I want to get the job done quickly.
So, this year I sat down and organized my thoughts and put together a short room-by-room guide to help me (and you!) get through the task without total chaos.  This FREE resource is my gift to you in hopes that you will be able to tackle your resolution to get the house clean and ready for summer fun.
Just click on the pdf link below and you will instantly have my step-by-step guide to cleaning your house a room at a time, without total chaos!
Spring Clean Your House A Room At A Time (PDF)
Enjoy!
Susanne – The Hillbilly Housewife
P.S. You've got your house cleaned now, but how about organized? Are you as organized as you want to be? If not (and who is?!) we can help you with that, too!
Tracy Roberts of MomsInABlog.com is the author of 30 Days to an Organized Home, and she has a plan!

Work your way through organizing and decluttering every room in your house in 30 days with easy to follow daily tasks that keep you from getting overwhelmed with the task at hand.

You'll also find helpful printable checklists that will keep you on task and allow you to track your progress.

Get your copy today at http://www.hillbillyhousewife.com/organizedhome
by Tracy Roberts
Mom In A Blog.com
This weekend was a busy one at my house. It feels like we were doing something from the time we woke up early Saturday morning until late Sunday evening. We had fun. The kids enjoyed themselves and managed to get to church for both services but you know what was facing me this early Monday morning as I was scrambling to get the littles ready to head out the door to school?
An entire counter full of dirty dishes.
Yep, seems like we managed to use every dish, pot, pan and utensil in the house over the last 48 hours.
I'm not sure why all the dishes are lined up on the counter. It's just as easy to put the dishes in the dishwasher as it is to put it in the sink or on the counter, right? The dishwasher is empty. I checked.
I promise they weren't raised by wolves and I know they hear me say, "Make sure you put the dishes in the dishwasher when you're finished." over and over again….
So, what happened?
I wonder if I just make things easy because even though I sometimes rebel by leaving the mess – you know, to show them how messy it is so maybe someone else will do something about it – but then eventually, I cave in and clean it up.
When they come home, things are nice & clean so they don't need to worry. I'm so tired of cleaning that it doesn't bear the lectures, screaming or ranting & raving so we just go on as we have been.
Something has got to change. I've been really good about decluttering and scaling down but the ongoing stuff like the kitchen & bedrooms need help. I'm sure I need to get rid of more stuff.
To get stuff under control today, I'm going to get this kitchen clean in 30 minutes or less by:

Emptying the fridge of any old food – throwing it away & washing out the containers.
Filling up the dishwasher, turning it on and emptying it when the dishes are finished.
Washing everything that didn't fit in the dishwasher by hand – drying & putting them away.
Putting away things that don't belong on the counter & making the stuff that does belong look pretty.
Wiping down the counters and cleaning out the sink until it shines.
That's it! The key to getting it done is getting it started. So that's what I'm going to do, right now.
For the future, I've got to find a way to teach the family to pitch in and help out around the house.
What tips do you have for me? How do you get your husband and kids to help out around the house…and then keep doing so without begging?
Tracy Roberts of MomsInABlog.com is the author of 30 Days to an Organized Home.

This step-by-step guide will help you work your way through organizing and decluttering every room in your house -  in just 30 days!  With easy to follow daily tasks, you avoid getting overwhelmed with the process.

You'll also find helpful printable checklists that will keep you on task and allow you to track your progress.

Get your copy today at http://www.hillbillyhousewife.com/organizedhome
Today I'd like to share a report with you that I originally put together for the Hillbilly Housewife Club. It's about making and more importantly keeping your New Year's resolutions. It's a quick read (about 20 pages) and some of the things you'll discover are:
How to set realistic goals no matter what your resolution this year.
Mapping out a solid strategy to help you reach those goals, starting with some simple baby steps you can take this week.
How to stay motivated and continue to work towards your goals when the first enthusiasm wears off.
How to look at the big picture and then break it into small short-term goals for a sense of accomplishment.
How to apply these strategies and tips no matter what your goals are.
You can download the report here:
It's Resolution Time – Making and Keeping Your New Year's Resolutions Throughout The Year (PDF)
Set aside a few minutes today to read through it and start making a plan of your own to make 2012 the year you're keeping your New Year's resolutions (no matter what they are). [Read more...]
This is a guest post by my friend Patti Winker at RemarkableWrinklies.com. Enjoy!

I inherited some very old silverware and, up until now, just had it stuck in the back of a drawer. The last time I looked at it was a long, long time ago.  But, that's all changed.
This Thanksgiving I realized I was short a regular fork when I set the table. That got me thinking I should maybe buy a whole new set.
Instead, I was reminded of the old silver and dug it out, unrolled the cloth bundle and voila! I had forgotten how pretty it was.
Although it was pretty it was also quite tarnished, even black in places.  This is a normal development when you pack silver away and ignore it for years.
I knew if I wanted to use it I had to polish it, but I didn't want to buy or use any of that abrasive commercial stuff because;
1) I didn't want to spend the money, and
2) I don't think that ancient stuff would stand up to losing much more of its silver with the customary polishing.
Instead I searched and got the directions for a scientific approach, maybe from chemistry class?  Anyway, it's a method I had a vague memory of from years ago…
Aluminum Foil and Baking Soda
The method is very simple. You need:
baking pan
aluminum foil
boiling water
baking soda
Line a baking pan with aluminum foil, and lay silver on top, making sure each piece is on the foil, not overlapping or piled up.
Bring a pot of water to a boil.
Set the pot of hot water in the sink and add baking soda (It will foam up so be careful.)
Pour the water into the baking pan over the silver. (You'll quickly see the tarnish start to turn silver again.)
Please Note:  The process produces some smelly odors so do in a well ventilated kitchen or outside. Hold your breath if you're going to watch it.
For the full description and pictures, be sure to click on the link here: Old Silver

It worked beautifully! My silver is restored to a usable condition. It's not perfect, because it's old and very used. But it's shiny and lovely and now when I set the table I can remember Thanksgivings and Christmases at Gramma's house.
And, I didn't have to go buy new stuff!
Today is the last day to take advantage of my HUGE Thanksgiving Thank You Special.  This collection includes several of my best selling ebooks, including Crockpot Cooking Made Simple and Freezer Cooking Made Simple, and lots more!

I am offering this Thanksgiving Thank You Special from now through Black Friday, November 25th for 66% off the normal price.  These ebooks sell for a combined price of over $100 BUT from now thru November 25th you can order the entire collection for ONLY $34!
This is one of the ways I can say "Thank You for being a part of my community here at Hillbilly Housewife." I understand that you are living a frugal lifestyle.  So, if I can package up some of my best tools to help you achieve your goals AND offer the entire package at super savings, that's what I'll do.
Take advantage of this great offer Today – Click Here To Get Your Complete Ebook Collection for ONLY $34!
Here's what you'll get:
Freezer Cooking Made Simple Plus Recipe Collections
Crockpot Cooking Made Simple Plus Recipe Collections
Homemade Convenience Foods
Canning Made Simple
Casseroles Made Simple
Craigslist Yardsale
How To Get Out Of Debt for Good
PLUS these bonuses worth over $125 absolutely FREE:

Bonus 1: Quick and Easy Breakfasts
Bonus 2: Family Routines
Bonus 3: Brown Bag Lunches
Bonus 4: Homemade Ice Cream Recipes
Bonus 5: Chicken Again?
Bonus 6: Eliminate Holiday Debt
Bonus 7: The ABC's of Christmas – Cute and Frugal Holiday Gift Ideas
This also makes a great gift idea. When you place your order, you have your download immediately available. But hurry! This offer only lasts through Black Friday, November 25th, so click on this link and order your copy of this collection today!
And, again, Thank You for sharing your time with me here at Hillbilly Housewife.
When it comes to actually carving (or deconstructing) a turkey, there are many schools of thought.  I happen to like the method that Alton Brown from the Food Network uses.  It's simple and gives you a nice display of meat instead of a pile that looks like scraps.  Click on and take a look:

What did you think? He sure makes it look easy!
UPDATE:  I've extended this Thanksgiving Giveaway through Thanksgiving Day, November 24th.  I didn't want the fun to end so quickly and I wanted to give you more time to comment.  I would also like to spread the word about a second chance to win!  My friend Patti Winker over at RemarkableWrinklies.com is also offering a chance to "comment to win" this same collection.  So be sure and stop over and share your favorite Thanksgiving memories or recipes with Patti as well.
While I was putting away the groceries for our big Thanksgiving meal, I got to thinking about how thankful I am for all I have.  That's one of the reasons I put together a Thanksgiving Thank You Sale, but I decided I didn't go far enough.
I want you, my readers, to know how much I appreciate the time you take to stop by HBHW.  Most importantly, I want you to know how much I value your comments, the recipes you share, and all the frugal tips.
So, to say THANK YOU to all my readers, I am offering a chance to WIN this collection of ebooks.  All you have to do for a chance to win is answer this question in the comment section below before midnight November 24:
"What is your favorite Thanksgiving food or recipe?"
Scroll down to the comments section of this post and just share a specific food you enjoy or even post the entire recipe if you wish.  You can even share a food or recipe that was a real failure!  I will then randomly pick a winner from the comments posted and that person will receive my Thanksgiving Thank Your Collection of ebooks.
It's that simple.  Comment for a chance to win by midnight, November 24.  Be sure to include your email address so I have a way to let you know if you win.
Have fun sharing your Thanksgiving recipes or stories about food.  Good luck to you all and, again, Thank You for spending your valuable time with me!
Warm regards,
Susanne
The Hillbilly Housewife
p.s. Congratulations, Alice Lawrence!  Your comment was randomly chosen and you have won the Thanksgiving Thank You collection.  I appreciate the story you shared about the Super Sage dressing your dear husband so kindly made.  Those are the memories that keep our dear ones close to our heart forever.  Thank you!
And thank you everyone for sharing your fun, touching, and delicious (and sometimes not so delicious!) memories of the food and the moments spent over the years during the Thanksgiving holidays.  I am thankful for each and every one of you!
Thanksgiving is just a few short days away. My turkey is sitting in the freezer and most of the rest of the ingredients I need for the big feast are sitting on a shelf in my pantry. It's been a nice and quiet Saturday morning, so I grabbed an extra cup of coffee and sat down to put some of my favorite Thanksgiving recipes together for you – complete with pictures.
You'll find a yummy recipe for cranberry sauce from scratch, a super simple but delicious stuffing recipe, tips for brining and roasting a turkey and of course my recipe for turkey gravy (my daughter's favorite … she's been asking for it all week).
Thanksgiving Favorites (PDF)
Enjoy!
Susanne – The Hillbilly Housewife
P.S. Don't forget about the Thanksgiving Special. It's only good through Friday, November 25th, Black Friday.
This is a Frugal Tip posted by a Hillbilly Housewife reader.  I always value tips shared by our readers.  Sometimes those tips are so detailed they need a little extra attention, and this is one of those times.  I have posted this tip in the article section as well as the Frugal Tips section so it would become a more permanent part of this site.  Thank you so much for sharing these wonderful ideas for planning festivities for a less stressful holiday season. 
Please continue reading and enjoy!
Susanne – The Hillbilly Housewife
Holidays are the most wonderful time of the year, but they can also be the most stressful. Spending quality time together is the most important part of the celebration.
Here are a couple tips for organizing:
I schedule various activities for my family and each person decides if they want to go with the group or to do something else.
I have a dry erase calender where I write down each day's activities and the time it starts.
If someone needs time to go shopping, get their hair done or whatever, it goes on the schedule.
I have a place for notes at the bottom of the calendar where I can write more details. I just erase the old notes at the end of the day and write down the new ones.
Here are some of the things we do:
1. Get Ready Night. It is easier to make most of the holiday preparations ahead of time, but it is important to have all of your family participate. We put up decorations and cook together, making cookies, doughnuts, and latkes. Your family could go cut down or buy a Christmas Tree, or set up the faux tree together. If your tree takes a long time to set up, you could put on the lights and most of the decorations, saving a few special decorations for each person to put on the tree. Sing carols together around the tree, or with a group of friends from house to house! This would also be a great time to read a holiday book aloud. This is a lovely pastime that is rarely enjoyed.
2. Museum Day/Parade or Festival Night. We have several museums in our area. Check to see if there are any Holiday Exhibits. We also have parades and tree lighting ceremonies that are free to attend. I like to go to pick out the most appealing exhibits for the group and go to the museum in the afternoon. You could bring a picnic dinner or go out to eat, and then go see the parade or celebration. Smaller children would not be able to do so much at one time. You could split the activities into 2 or more days.
3. Movie night. The right movies can get people in the mood to relax and have fun. Pick out a few movies that have seasonal themes for everyone to watch. I have popcorn, sodas, and candy for everyone to enjoy. I make my own popcorn. I either get the candy on sale or I buy it in bulk and put it in season plastic bags.
4. Card Night. My family had a Gin Rummy game that we played with on holidays. It was a lot of fun. You could play any type of card game. Spades, Hearts, Crazy Eights, or even Go Fish. The important thing is having all of your family and friends together. Some people may choose to sit on the sidelines and talk. That's okay.
5. Board Game Night/Nights. Monopoly is our big family favorite. Trivial Pursuit is another great game, We usually have 3 or 4 game nights and play 1 game per night. Sometimes we have so many people playing that we have multiple games running simultaneously. I always plan a break after 2 hours for dessert and coffee.
6. Christmas Light Tour Night. I love to drive around and look at lights. We make or buy eggnog shakes and drive around to see the different yard decorations. If you check online, you may be able to find specific yards to go see. In my area, there is a lady who puts out a book with pictures, maps, addresses and yes, in some cases, phone numbers of the people with awesome yard decorations. Many of the stores and businesses put up special holiday windows that warrant having a night of their own. The large professional displays are fantastic, but I love the family displays best.
7. Old Traditional Games. By Christmas Eve or Christmas Day (during Hanukkah for my family) everyone is feeling very happy and relaxed. We have an early dinner that starts out with everyone pulling Christmas Crackers (Many manufacturers of crackers make styles for Hanukkah and other holidays.) The crackers "pop" when they are pulled and a paper party hat, a small toy and a motto or joke falls out. Everyone puts on their paper hat and becomes a child again. It is wonderful! We clear away the torn paper and serve dinner. After dinner, we exchange presents. Then it is time to play old fashioned games like Charades (my favourite), Blind Man's Bluff, and Similes. I usually have an extra special dessert for the big night.
Remember, the schedule you make will change as you go. Use it as a guideline and keep track of what works for your family and what doesn't. Christmas Light Tour Night is one of my favourite things that I look forward to all year. One of my friends doesn't understand why anyone would drive around to look at lights. Her family is very serious about Game Day, however, and they play a lot of games; Monopoly, Risk, Yahtzee, Clue, and many more. The point is, they have fun together. I hope you and your family enjoy the holidays, too.
p.s.  These are fabulous ideas.  Thank you so much for sharing, Lael.  I can really see putting many of these ideas to work in my family.  Thanks again.  Sincerely, Susanne
My friend Tracy Roberts from MomsInABlog.com has put together a day-by-day plan for the approaching holiday season called 30 Days to Stress-Free Holidays and is offering it for an incredibly low price.
The plan Tracy lays out for you is easy to follow and simple to do, and is meant for REAL homemakers, not super-moms!
And, when you order you'll also receive these fun bonuses absolutely FREE:
15 page Thanksgiving Planner
35 page Christmas Planner
Creative Ways to Eliminate Holiday Debt – Courtesy of HillbillyHousewife.com
The ABC's of Christmas Gift Giving – Courtesy of HillbillyHousewife.com
Creating Cherished Christmas Memories ebook
Click on this link to check out 30 Days to Stress-Free Holidays and order your copy today!
The holidays are coming up and that of course means lots and lots of leftovers (my husband's favorite). And with super low prices on family favorites like turkey and ham it's easy to make extra and live frugally for the coming days.
What are you to do with all that extra ham and turkey? Here are some yummy ideas for you.
Holiday Leftover Magic (pdf)
You can download this short report to your computer by right-clicking on the link above and choosing "Save as" or "save target as" from the drop-down menu.
As always, you're welcome to share this report with family and friends. I'd also appreciate some tweets, mentions on facebook etc.
One last tip – if you find a really good deal on turkey or ham, buy and freeze an extra one. Cook it up in a couple of weeks and use it in all sorts of soups, stews and of course my favorite – casseroles.
There are always leftovers that don't make the cut when it comes to family favorites.  There are probably some that no one even wanted the first night, let alone as leftovers!
With the amount of food on a typical holiday table, there is a strong chance that something is not going to make it on its own into the favorite food category. But, with a little help from the other dishes, you may be able to save the leftovers that no one wants from the garbage. Here are a few ideas on how to avoid the leftovers left behind.
Learn From Your Leftover History
Unless you look at history, and learn from it, you are doomed to repeat it. So, think back to your past holiday feasts and remember the leftovers you typically have to throw out at the end of the week. Those are the leftovers you need to avoid.  Some are obvious, some not so much.
If you have a dish on the table that no one touches, or mentions, you probably should stop making it.  That's the obvious lesson that's easy to learn.  Leftover smoked oysters stinking up the garbage?  Quit serving them.  Leftover sweet potato casserole being divided up in a dozen containers to go home with the guests each year?  Quite making it.
But, there are dishes that everyone loves, and the leftovers are still a problem. How does this happen and what can be done?
Say everyone at your holiday table loves green bean casserole.  Every year you make mountains of the stuff, and every year you get raves about it.  But, every year you also get left with a lot of it.  You store it for a while in the refrigerator, and even pick at it a bit.  Eventually, it gets watery and you throw it away.  Nothing you've tried to make with it appeals to you, so the idea of having so much of it leftover is not pleasant.
Your history lesson would tell you, yes, everyone loves it.  Yes, it is eaten.  And, yes, you are left with buckets of the stuff.  Now you have learned to make less.  You don't have to eliminate it from your meal, just cut back on the amount.  Everyone will get a taste and be happy and you are left with an empty casserole dish.  You have learned your lesson.
When the Unexpected Happens
You thought everyone loved creamed spinach as much as you do.  How could you have been mistaken?  Now you are left with a heaping helping of untouched creamed spinach.  Instead of just serving re-warmed creamed spinach to yourself for days, why not make something fun and exciting with it?
The trick to finding a way to use unwanted leftovers is to break down the ingredients and use them in a dish you know your family likes. For instance, there are many recipes that call for the two main ingredients of creamed spinach; cream and spinach.  All you have to do is find one and you have a new creation.  Perhaps a rich creamy spinach artichoke dip served with crispy crackers or hearty bread would be nice.  Or, consider a big change-up and make your favorite spinach lasagna. Now you have taken something leftover that no one wanted and turned it into two dishes your family will love.
When you're surprised with one of those "I thought everyone would like it" dishes after the holiday meal, it can be difficult coming up with ideas of how to use it in another meal.  But, when you break down the ingredients, you can usually see where it might fit in a new dish.  Get your family involved and see if they can help solve this little puzzle and have fun with it.
When you give everyone the opportunity to be a chef, not only will they eat the food they create, but you may actually come up with a new family favorite.
Unwanted leftovers can be avoided if you learn from your holiday meal history.  But, when you are surprised with a leftover, you can learn from that, as well.  A little cooking lesson may be in order, but even the most unwanted leftover "stage door Johnnie" can be put to work when you are determined to learn what they can do!
p.s.  When you plan ahead, your leftovers will almost be as big a hit as the turkey or ham or rib roast!  Click on the following link to learn how you can, and why you should Plan Ahead For Your Leftovers.
Leftover mashed potatoes are often the last thing you want to face for The Smart Videomarketers Handbook days or weeks after the big feast over the holidays. Everything else gets used up, but there's that bowl of mashed potatoes, still sitting there.
Finding creative ways to use mashed potatoes in repeat performances is easier than you think. Let's take a look at a few ways to reuse your leftover potatoes so you will never again be faced with a bowl of spoiled potatoes in your refrigerator.
Breads
Believe it or not, potatoes actually make an amazing flour substitute. If you ever find yourself running low on flour, but have a plethora of mashed potatoes, you are still in luck. One cup of mashed potatoes is proportional to two cups of flour when it comes to baking. This is where potato rolls or potato bread typically come from. Sure, your bread will be a little denser than you might be accustomed to, but it will have a unique flavor that just can't be beat. You can also use potatoes in addition to using flour to purposely create a heavier, starchier bread.
Pancakes
It always seems like pancake batter never quite makes as many pancakes as the box calls for. Here is another great place where potatoes can come in and save the day. You can use mashed potatoes in your pancake batter to help extend the batter. Just mix in two cups of mashed potatoes in place of one cup of pancake batter and your family and friends will rave about your homemade pancakes.  You can also add potatoes along with the regular batter recipe to create more of a side dish pancake, a potato pancake. Include savory ingredients like onions and thyme to serve alongside a main dish like grilled pork tenderloin, chicken, or steak.
Cakes and Cookies
Just like with breads, cakes and cookies can also take the potato substitute for flour. Of course, your cake and pastries will be a little more dense and rich to the palate, but you will be surprised at how great the recipe turns out. A mixture of potatoes and applesauce, for instance produces a moist, heavy pound cake, meant to be served sliced with a heavy syrup or topping like a compote.  Drop cookies benefit from the addition or substitution of potatoes because they hold the shape nicely and have a sturdy look and texture.
Casseroles
When making your favorite casserole recipes with cans of cream soup, consider instead using potatoes as a  substitute for the soup. Generally speaking, once you get the casserole main ingredients together, all you need is a binding agent, something to bring it all together and give it a creamy texture. Mashed potatoes can do that. The starch in potatoes is often used to help thicken dishes, so you can use this same technique in casseroles.  Dilute your mashed potatoes in a bit of chicken or turkey broth, mix in a food processor until smooth, season as needed, then add to you casserole recipe. The potatoes will not only replace the canned soup in the casserole, but they will also add a new level of flavor and nutrition to the dish. This is one starchy carb that gives you something back in fiber.
Soups
Yes, of course you can make potato soup out of leftover mashed potatoes, but as with the casserole trick, you can use potatoes simply as a soup thickener.  For instance, if you're making a creamy broccoli cheese soup that just seems too thin, don't panic.  Put some leftover mashed potatoes in the food processor and blend until smooth, thinning to blend with a bit of milk or broth.  When smooth and thick, stir into the soup.  Without adding any flour or cornstarch you have a thicker, creamier soup.  Use this trick any time you cook a cream soup or chowder.  The added bonus is if you mashed your potatoes with cream cheese, sour cream, or just some milk, that just improves the soup even more.  And, don't stop there.  If you're cooking a stew that doesn't seem to be making that nice thick stick-to-the-spoon sauce, use the same smoothly whipped potatoes and thicken it up.
Having a nice supply of leftover mashed potatoes may not be such a bad thing after all. Once you've made your fill of Shepherd's Pie, Potato Ham Chowder, and Potato Patties, put your leftover mashed potatoes to work for you in some of these new ways.
p.s.  I personally can't imagine a holiday meal without lots and lots of leftover potatoes.  But planning for extras will ensure that I have plenty for all my favorite leftover dishes.  Yes, plan for extra potatoes and you won't be sorry!  Click on and find out more about Planning Ahead For Holiday Leftovers.
So you have some great ideas for your holiday leftovers. That is all well and good, but by the time you get to the leftover part, the leftovers you planned may not have worked out quite right.  How are you going to make an amazing lunch the next day if you don't have enough leftovers to work your magic?  Let's take a look at how to master leftover magic with just a few ingredients.
Start With the End in Mind
Leftovers are never a problem, except when you plan to use them for something else. All of a sudden, they become a hot commodity and there are never enough left to use in your next recipe. In order to combat this Murphy's Law of cooking, you must start with the end in mind. When making all of your initial feast dishes, think about what you will need to have leftover for your next dish. Once you have those amounts in mind, then prepare to make what you will need as extra.
For instance, if you needed four cups of stuffing to make egg mountains the next morning for breakfast, prepare your initial recipe and add two or three cups more. This is a good estimate of what will actually be leftover for the next morning while still giving everyone plenty of food to eat the first night. Once you are sure you have enough food left over to use for your next meal, it is time to begin assembling your ingredients.
Plan the Beginning
With every good recipe, a plan is needed in order to make everything work out. Now that you know you have your main leftover ingredient, it is time to pick your other ingredients in order to complete your recipe.
If you're planning on baking a ham, the leftover ham with pineapple, bell pepper, onion and tomatoes would be make great kabobs for the grill.  Leftover turkey with cheese, mushrooms, eggs and cranberry sauce will make beautiful omelets. Once you are sure you have enough leftovers, it is easy to get creative and develop a new favorite recipe with only a few leftovers.
Enjoy the Middle
At this point, all of the hard work is done other than actually cooking the new dish. You have ensured the amount of leftovers you need and planned out the rest of your meal. As you fire up the stove, grill or oven, now comes the time to enjoy this process. Not only are you using up your leftovers, but you are also creating a new dish.
As you cook, you can further your leftover reduction plan by turning the leftovers you have into snacks during the day.  Just make sure you leave enough of your primary ingredients to finish making the meal.  Once you are done cooking, you have mastered the leftover meal challenge.
So, all you need to do in order to master leftover magic with just a few ingredients is to plan the end, the beginning, and enjoy the preparation.  You won't be stuck staring into a refrigerator jammed with leftovers, scratching your head.  You won't be so overwhelmed that you just keep reheating the same plates over and over. If you plan for your leftover dishes before you even start your holiday meal, and set the stage for your repeat performances, your leftovers will will come off without a hitch!
p.s.  What happens when you end up with leftovers nobody wants?  Click on this link to learn more:  The Leftovers Nobody Wants
Laundry makes up a fair portion of our weekly chores. Hardly a day goes by that I don't have at least one load of laundry to do. That's why I'm always looking for tips and ideas that help make things easier. I've put together a few of my favorite tips in this short report.
Here's what you'll find inside the Laundry Tips Report
10 Reasons Why You Should Use Vinegar in Your Laundry
Easy Homemade Laundry Detergent
Frugal Tips for Stretching Your Fabric Softener
How to Make Your Own Dryer Ball
How to Properly Iron Clothes
Laundry Tips (PDF)
To download the report to your computer, right click on the link above and choose "Save As" or "Save Target As".
As always you are welcome to share this report with family and friends. Tweet about it, post it on Facebook, mention it on your blog … anyway you can help me get the word out about these laundry tips is much appreciated.
Recommended – Keeping It Clean
On Sale This Week – Half Price

This is a 3 ebook series that will help you spend less time and money on your laundry. Tawra and Jill from Living On A Dime share their best frugal laundry, cleaning and home organization tips.
Grab your copy today at http://www.hillbillyhousewife.com/laundry
It's been getting pretty cold around here which makes this the perfect time of the year to dig out those casserole dishes and bake up delicious one pot or in this case one pan meals that will warm you up and stick to your bones.
As you know, I've put together an entire ebook with over 50 casserole recipes together. You still get your copy of Casseroles Made Simple here.
Today I have some more casserole cooking tips for you along with a handful of recipes for you to try. I put it all together in a nice little downloadable report. You can download it below.
Casserole Cooking Tips and Recipes (PDF)
To download this report to your computer, right-click on the link above and choose "Save Link As" or "Save Target As".
As with all my free reports, you're welcome to share this with family and friends, mention it on twitter, facebook etc.
Warmly,
Susanne – The Hillbilly Housewife
For more delicious casserole recipes and helpful cooking tips, grab a copy of my ebook Casseroles Made Simple – Tasty Meals In One Dish.
You will go from the oven to the table with a mouth watering meal for you family in no time!   Hearty homemade meals, easy clean up, saving time, saving money… what's not to love about casseroles!

Just click on Casseroles Made Simple to order your copy today!

http://www.hillbillyhousewife.com/ebooks/casserole.htm
I have another free report for you today. A few weeks ago I got together with 7 friends who also blog and share frugal advice. We each contributed a chapter to the report you can download below.
Christine Steendahl shared some menu planning tips.
Crystal Collins explains how you can eat organic on a budget.
Tawra Kellam has some cleaning tips that save you time and money.
Tracy Roberts keeps you organized.
Debba Haupert gives Girlfriend advice on frugal ways to spend time with friends.
Andrea Deckard has 5 ways to save money with coupons.
Lain Ehmann talks about getting over being overwhelmed.
And I wrote about one of my favorite topics – saving time and money with your crockpot.
Saving Money And Time Without Losing Your Mind (pdf)
"8 Easy Expert Solutions For A Frugal Family"
Please note – this is a rather large file (64 MB). It will take a moment to download. I recommend right-clicking on the download link above and choosing "Save File As" or "Save Target As" to save the report to your computer.

Enjoy!
Happy Monday Morning!
I put together a short report for you called Canning 101. It goes over the basics of canning and is a great introduction if you've been thinking about giving canning a try. You can download it here:
Canning 101 (pdf)
As always you are welcome to share this free resource with family and friends.
For more canning tips and lots of canning recipes, I recommend you grab a copy of my new ebook
Canning Made Simple
.
Inside you'll find over 40 canning recipes to get you started, along with simple to understand explanations about what to can, how to can, and even why to consider canning at all! 
Click on here to buy your copy today!
Preheat oven to 350 degrees.
Cut butternut squash in half lengthwise and scoop out seeds and thread-like substance.
Rub cut edge with vegetable oil and put squash, cut side down, on a baking sheet lined with aluminum foil.
Bake at 350 degrees until squash is soft, approximately 45 minutes to 1 hour, depending on the size of the squash. Test by tipping squash on side and poke with a fork. The squash should yield to the fork easily.
Remove squash from the oven and let it cool until you can handle it.
With a large spoon, scoop the cooked flesh out of the shell into a bowl, and discard the shell.
Many foods are great for canning, but not all foods. There are some food items that don't come out very well, and there are some that simply are not safe to preserve by canning.  Let's look at some of the do's and don'ts when choosing foods to can.
Not All Foods Can Be Canned
The confusion starts when you talk about the acid levels. The term "pH" is a measure of acidity; the lower the number, the more acidic the food.  Food between 2.0 and 6.9 pH levels are usually okay to can at home, but only if you use the right method of canning.  A food item with a pH over 6.9, such as black olives for instance, becomes difficult to can in any method because they have to be specially cured before the storage process begins.
Ingredients:
2/3 C. shortening
2 3/4 C. sugar
4 eggs
2 C. canned pumpkin *
2/3 C. water
3 1/3 C. flour
1/2 tsp baking powder
2 tsp baking soda
1 tsp cinnamon
1 tsp ground cloves
1 tsp salt
2/3 C. chopped nuts (optional)
*You can substitute pumpkin for: 2 cups shredded apples, 1 bag whole fresh cranberries, 2 cups mashed bananas, 2 cups shredded zuccini or 2 cups fresh peaches..
Cream shortening and sugar. Beat in eggs, pumpkin* and water. Sift flour baking powder, baking soda and spices together. Stir in nuts. Pour into 8 greased, wide-mouth pint, canning jars. Only fill 1/2 full!! Bake at 325 degrees for 45 minutes. When done, remove one at a time, wipe sealing edge with paper towel. place lid and ring on and screw tight. the heat will seal the jar tight.
The bread will keep for one year…and is wonderful..
Many people hunt out fresh produce wherever possible so they can eat their fruits and veggies fresh every day. They go to farmers markets, grocery stores, and even take out shares in local farms in order to get their fill of fresh produce.
What many people may not understand is that canned items are usually more nutrient dense than the fresh produce they buy.  Yes, you may want to reconsider eating only fresh produce to get your healthy number of servings every day. And, if you still long for fresh produce, you may want to consider saving some of it for canning, and not just as a way to preserve the end of the harvest, but for nutrition.
Really?  Could a supply of canned produce really be a healthier choice when compared to fresh produce?  Let's take a look.
The canning world has seen little change since Nicholas Appert won the food preserving challenge put forth by Napolean Bonapart back in the early 1800s. Basically, you seal the containers, heat up the inside and when cooled, form a vacuum seal on the jar.
Now, there are a few different ways to can, as well as different requirements for canning certain items. So, before you get your canning equipment ready, there are things to know that will increase the likelihood for a successful outcome.
I've fallen victim to a rather lazy trap and I guess it's time to confess – I love having cans of chicken broth in my pantry. Lots and lots of cans of chicken broth.
I discovered this addiction while I was cleaning out my pantry recently. There they were – six big cans of chicken broth. Adding up the money is what got me thinking about this wasteful habit.
Of course, approximately 9 out of 10 recipes call for chicken broth, so why not stock up? The answer is simple. The cost of canned chicken broth is outrageous.
Typically, I would now be offering up my recipe for making your own chicken broth. But wait. Before you go out and buy a bunch of whole chickens to make your own chicken broth, I had another epiphany.
Why chicken broth?
A wonderfully easy and frugal meal that I often recommend for feeding a hungry family is cooking a whole chicken. With a few hearty sides, like baked potatoes and a vegetable or salad, a 3 to 4 pound chicken should feed a family of four.
To make roasting a chicken even easier (and faster) I often use a technique in which I "butterfly" the chicken. This is nothing more than flattening the chicken out to make it lay out in the roasting pan. It then roasts more evenly and in less time, and is easier to cut up and serve. Watch this video and the next time you're struggling with something simple for dinner, give this method a try:
[Read more...]
School mornings are hectic.
Yes, most kids know how to dress themselves by the time they start school but that doesn't mean that moms get to sit back and relax. You still need to supervise, button, smooth, adjust, comb, wipe, tighten, tie, wipe again, inspect, peruse.
The mental checklist is downright exhausting and only multiples with each kid. You've done what you can. Baths, clothes laid out, lunches prepped – all the night before. It helps but here is another idea for you to try: a "Morning Drawer". I know, the name is a little hokey; feel free to use your own.
[Read more...]
Recently my friend Patti Winker of RemarkableWrinklies.com released her ebook, Memory Lane Meals. This cookbook is subtitled "A Collection Of Recipes Celebrating Cozy Meals From Days Gone By" which gives you a pretty good idea of where Patti's heart lies – in the warm and welcoming old fashioned meals of her childhood.
Yes, Memory Lane Meals is a "remember when" sort of cookbook filled with the kind of food that was served in cozy kitchens during the 50s and 60s.  These were the years when big casseroles and pots full of hearty ingredients were all bubbly and hot when kids got off the bus after school.  These are the kind of meals that Patti remembers.
[Read more...]
Having a yard sale is a great way to make some quick cash and de-clutter your home in the process. But the age old question still remains; how much should I charge for yard sale items? In this article, I have a few tips to share with you that should give you more bang for the buck.
Properly pricing your items can mean the difference between making a good amount of money or having tons of leftover stuff that you either have to haul away to a thrift store, or repackage back up and store away for another time. By pricing your items for a fair price, you keep the repeat yard sale gurus coming back for more deals later on when you choose to have another yard sale later in the season. Hard core shoppers remember addresses where the best deals were found, so always try to make a good first impression with your pricing.
You have decided to have a yard sale. You've been through all the rooms in your home, collected your items, placed them in piles for pricing, so now all you have to do is start tagging them. How much should you charge? In this article, I have put together a yard sale price guide to help you charge a fair amount for your items. By pricing them strategically, you will be assuring to have repeat customers in the future!
Let's take a look at some of the most common items:
[Read more...]
Yard sales are a quick and easy way to earn some extra money and get rid of some clutter from your home in the process. I have put together some great yard sale tips from my experience as the seller.
The best time to hold a yard sale are the first and third weekends of the month. Most families get paid on the 1st and 15th of every month and that is when they tend to do most of their shopping. Never hold a yard sale on a holiday weekend (unless that is part of a tradition of a holiday weekend). Your customers will be few and far between.
[Read more...]
Last year, I discovered how to hold an online yard sale. The weather was not cooperating with me for two solid weeks and I had already placed two separate ads in the local newspaper—only to turn around and have to cancel them because of the rain. I began to think, there has to be something I can do to sell my stuff without having to go through this again. It was then that someone turned me on to Craiglist.
Did you know that you can have an online yard sale and still make an armload of cash? I've put together some of my strategies and ideas for making the most of an online sale while using Craiglist as the main catalyst for selling my items. So how do I do it you ask? Well the good thing about Craiglist is that it is absolutely free to use! No hidden fees or charges for loading pictures.  No added fees.  It is totally and one hundred percent free!
[Read more...]
Is clutter driving you crazy? Would you like to have a more organized home? I've put together a few steps you can take to make sure that your home life will be less cluttered and your stress level will be lower! Remember, an organized and tidy home is a happy home. By learning how to organize your home and by keeping it organized, your life will run more smoothly.
I put together a crockpot meal plan for you. Each day of the week you'll be making a different crockpot main dish. Just add a side if needed and dinner is done. This is perfect for those busy weeks (like the first week back in school for example).
Enjoy!
Crockpot Cooking Meal Plan (pdf)
Warmly,
Susanne – The Hillbilly Housewife
Ready to learn more about crockpot cooking? Get my Crockpot Cooking Made Simple ebook today and find out how you can work your crockpot into your meal plan, how to choose a good crockpot, and even how to convert your favorite recipes to work in a slow cooker.

Click on and order your copy of Crockpot Cooking Made Simple today!
There are ways to make sure that once you organize your home it stays organized! There is nothing like spending hours getting everything put away only to look around a month later and notice that all your hard work has been for nothing.
I've put together a few tips that should help you stay on top of the clutter and keep things organized once and for all!
Sitting down to organize your home desk is a very simple and easy task. While at the moment it may be a disorganized mess, after you get through putting these tips to use, your desk will look more like the workable space it was created for!
The first thing you should do when organizing your home desk is to remove everything from the drawers and the top. You want a complete and bare space to work with. This would be a good time to group all the like things together so that when you are putting your desk back together, you have everything separated into each distinct group.
Have you ever been in a rush to get somewhere on time only to find that you can't find your keys? In the background, your daughter yells down the stairs that she can't find her other shoe. You look at the clock only to realize that you are going to be late! In this article, I am going to share a few of my tips that have helped me to organize my home so that I can find everything! By using these strategies, not only will your home stay more organized, but you will also notice that your time has become organized as well!
I came across this in a very old coobook and just had to share!
"To do the best that I can, from morn till night.
And pray for added strength with coming light;
To make the family income reach alway,
With some left over for a rainy day;
To do distasteful things with happy face,
To try and keep the odds and ends in place.
To smile instead of frown at Fate,
Which placed me in a family always late
For meals; to do the sewing, mending and
The thous
and small things always near at hand,
And do them always with a cheerful heart,
Because in life they seem to be my part;
To know the place of everything and keep
It there, to think, to plan, to cook, to sweep,
To brew, to bake, to answer questions,
To be the mainspring of the family clock.
(Or that effect) and see that no tick, tock
Is out of time or tune, or soon or late,
This is the only symphony which I
Can ever hope to operate."
MARION WILEY.
Have you ever needed a receipt to look up the warranty information for something you purchased that is no longer working? While looking for the receipt, you find stacked underneath some pieces of junk mail your credit card statement that was due to be paid three days ago, causing you a $35 late fee! If this is your style of organizing bills, papers, and other important home files, it might be time to try a different style to help you tame the paper monster!
Here are some tips on how to organize home files:
I don't know about you but when I look around my home, I feel overwhelmed and frantic when things are not organized. Now, I am not talking about a "lived in" environment. What I am talking about is when the members of my family are just downright lazy and don't put things away or clean up after themselves! Hopefully these cheap ways to organize your home will help maintain the clutter that is threatening to take over!
I wish I could give you a simple answer on this, but there are probably as many ways to freeze pies as there are pies!
Some pies simply don't freeze well, regardless of how you do it. For example, custard pies and meringue topped pies are better off fresh baked.
On the other hand, fruit pies are ordinarily considered a successful candidate for freezing.  Also, pumpkin pies, mince meat pies, pecan pies, and chocolate pies are freezer friendly.
With that said, there is still more to consider.  Namely, should a pie be frozen unbaked or baked?
[Read more...]
Ready to try some new quick summer recipes? My friends Tawra and Jill from Living On A Dime are sharing some of their family favorites and I'm willing to be that there's something in here that you haven't tried yet. Up until this week I haven't come across the minty peas and onions recipe below and gave it a try. It was an instant family hit and will make a regular appearance on our summer menu from here on out.
Easy and Delicious Summer Recipes
http://www.hillbillyhousewife.com/livingonadime.htm
[Read more...]
It's getting hot down in my neck of the woods as we approach the 4th of July weekend. With that in mind, I sat down this morning and put together a short report for you about staying cool this summer. In it you will find ideas for various drinks, foods and snacks that will help you through the coming weeks without feeling like you're melting in the sun.
://www.hillbillyhousewife.com/wp-content/uploads/2011/07/coolsummer.pdf">Staying Cool This Summer (pdf)
Enjoy!
Susanne – The Hillbilly Housewife