Yeast Rolls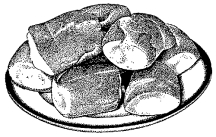 1 cup warm tap water
1/4 cup dry milk powder
1/4 cup sugar or honey
1/4 cup oil
1 medium egg
2 teaspoons salt
3-1/2 to 4 cups whole wheat or white flour
2 teaspoons or 1 packet yeast
In a large bowl combine the water, dry milk, sugar, oil, egg and salt. Stir it all together, until the egg and oil are mixed with everything else. Add 3-1/2 cups flour and the yeast. Stir and stir until the dough is too stiff to stir any more, then dig in with your hands. Add more flour if necessary. Knead the mixture lovingly with your hands. Press and fold, and smash and poke. Knead and Knead and Knead. After 10 minutes stop. Cover the dough and let it rest for 20 minutes. This relaxes the gluten, and allows it to rise slightly.
After resting the dough, form it into small balls. Arrange the balls on a well oiled cookie sheet, or in well oiled muffin cups. Cover them with a cloth and allow them to rise in a warm place for about an hour. Bake at 375° for 20 minutes.
Other Shapes: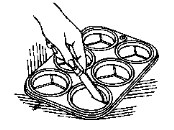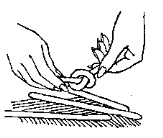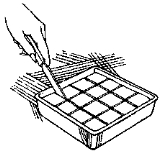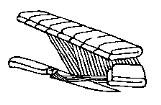 Here's another frugal homemade bread recipe: My quick and easy yeast pan bread. Enjoy!
Disclosure: Some of the links below are affilate links, meaning, at no additional cost to you, I will earn a commission if you click through and make a purchase.