Homemade Hot Wing Sauces
With the Superbowl right around the corner, I am sure that many of you will be making some sort of hot wings for appetizers during game day. I know in my home, we have tons of food on this day and it can get pretty expensive purchasing store bought wing sauces. Why not try making your own this year? Homemade hot wing sauces not only taste better than store bought, but you are able to control the ingredients which makes them also healthier.
Here are just a few of my favorite all time sauces that I am sure you will love just as much as I do! Those Superbowl fans of yours will be rooting for more of your homemade goodies just as well as rooting for their team!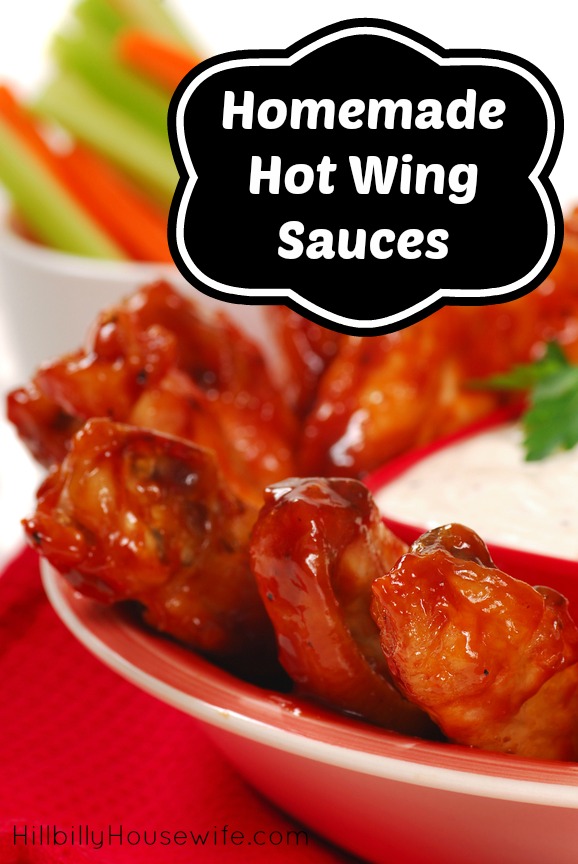 Best Buffalo Wing Sauce:
8 tbsp hot sauce (Texas Pete's workswell)
8 tbsp unsalted butter or margarine
1 1/2 tbsp white vinegar
1/4 tsp cayenne pepper
1/8 tsp garlic powder
1/2 tsp Worcestershire sauce
salt to taste
Place all ingredients in an saucepan
and cook on low heat bringing it to a simmer. Pour over wings. Store any unused sauce in the refrigerator.
Barbecue Sauce:
2 cups apple cider vinegar
4 ozs tomato paste
1 1/2 tbsp sugar
1 1/2 tbsp peanut oil
1 1/2 tbsp salt
3/4 tbsp steak sauce
3/4 tbsp Worcestershire sauce
1/2 tbsp hot sauce
Place all of the ingredients in a sauce pan and simmer for 10 minutes on low heat.Stir occasionally. Pour over
chicken wings.
For extra yummy wings, marinate in the sauce overnight and continue to baste
them while they are cooking.
Wing Sauce For Diabetics:
1/4 cup tomato paste
1 cup sugar free cola (Dt. Pepsi or Dt Coke)
1 tbsp dry onion flakes
1 tsp Worcestershire sauce
1 tsp lemon juice
1 tsp salt
Place all ingredients in a sauce pan and simmer for 5 to 10 minutes on low heat. Pour over chicken wings.
This recipe is not completely sugar free. However, it is much better than sauce from the grocery store.
If you want to add some extra tang to your sauce, you can add 1 tsp of mustard.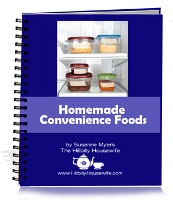 Make even more convenience foods right at home! You'll save money, control ingredients, and avoid expensive "fast foods" when you start making your own favorite convenience foods. Click on here to find out about our informative resource Homemade Convenience Foods – and dig into over 200 recipes for handy convenience foods you can make at home.
Eliminate those prepackaged foods from your pantry, eat healthier and cheaper while still cooking fast. Order your copy today!
Disclosure: Some of the links below are affilate links, meaning, at no additional cost to you, I will earn a commission if you click through and make a purchase.