Banana Muffins
2 big bananas, mashed
1/2 cup sugar
1/4 cup oil
1 cup sour milk or yogurt or buttermilk (powdered is fine)
1/2 teaspoon salt
3 teaspoons baking powder
2 cups all-purpose or whole wheat flour or a combination
Peel the bananas and plop them into a big bowl. Use a whisk to mash them until they are almost liquid. Add the sugar and oil. Beat until the mixture is somewhat smooth and fluffy. Add the yogurt or buttermilk and salt, mixing again. Finally measure in the baking powder and flour. Stir it all up until all of the dry particles are nicely moistened, but the batter is still lumpy. Don't mix it smooth, muffins need lumps to give them their characteristic texture. Oil up a dozen muffin cups. Drop the batter into the cups, filling them up about 2/3 full. This recipe makes a few more than a dozen, maybe 15 grand total. Usually I use a 12-cup muffin pan and the make a couple of extra big muffins in custard cups. Use the resources available to you to figure this out best for your own circumstances. Bake the muffins at 400° for about 20 minutes. Remove from the oven and cool for a few minutes before removing from the pans. Serve with margarine or peanut butter or red jelly.
If desired, you may add a 1/3 to 1/2-cup of chopped nuts during the final mixing. Pecans and Walnuts are traditional.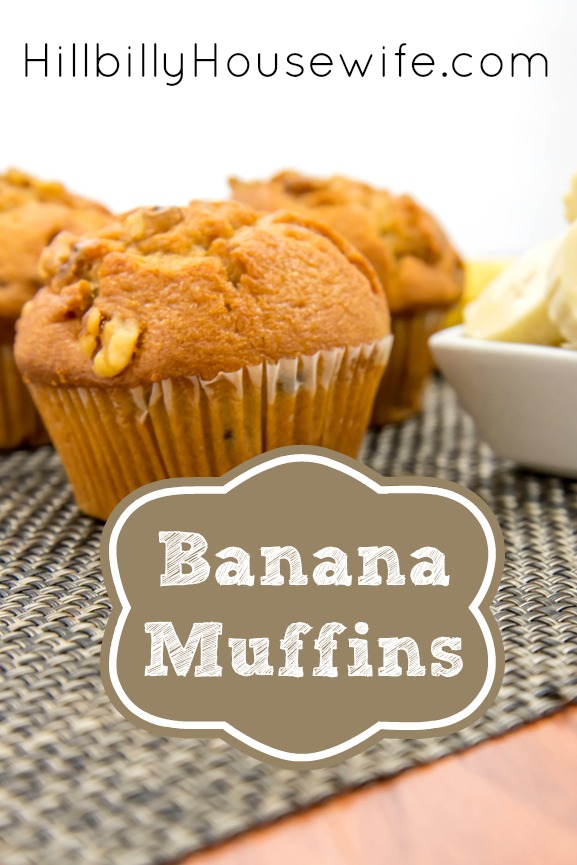 I made these for breakfast with whole milk yogurt thinned out with a bit of milk. Didn't have any nuts in the house, so I added some oats to the batter instead. I sprinkled a few more oats on top of each filled muffin cup and then sprinkled a little sugar on top which gave them a nice crunchy top. Don't use paper muffin cups for these. The paper really sticks and you lose about 1/3 of the muffin when you try to unwrap it.
Ready for another delicious breakfast bread recipe? Try this banana bread recipe next. It's great for breakfast, an afternoon snack or a homewarming gift.
Disclosure: Some of the links below are affilate links, meaning, at no additional cost to you, I will earn a commission if you click through and make a purchase.