Doodle Bugs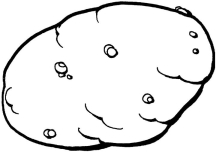 1 cup instant potato flakes
1-1/2 cups boiling water
2 tablespoons oil
1 teaspoon salt
1 cup flour
1-1/2 teaspoons baking powder
fat for frying
In a large bowl combine the instant potatoes and the boiling water. The potatoes will swell up and absorb the water. Add the oil and salt. Stir until well combined. Add the flour and baking powder. Stir the mixture making a soft dough. Allow it to cool slightly, so it won't burn you when you make patties out of it.
Heat a skillet or griddle over medium-high heat. Oil it lightly, so the Doodle-Bugs won't stick when you cook' em. Shape the cooled potato mixture into patties about 3 inches wide, and 1/2 an inch thick. Place them on the hot skillet and let them cook until they are well browned on the underside. Flip the Doodle-Bugs and brown the remaining side. This recipe makes about 10 or 12 Doodle-Bugs.
I don't know exactly where this recipe got it's name, but it is an old Southern favorite. Originally Doodle-Bugs were made with freshly cooked potatoes, or leftover mashed potatoes. I have altered the recipe to use instant potato flakes. These are best served with very spicy main dishes, especially those including cooked beans or lentils. Doodle-Bugs are filling. With a tall glass of milk or soy milk and a little butter or margarine, they make a good hearty snack for hungry children coming in from the yard after an afternoon of hard play.
Here's another inexpensive bread recipe for you: Flour Tortillas – now you can make your own any time you need this versative flat bread.
Disclosure: Some of the links below are affilate links, meaning, at no additional cost to you, I will earn a commission if you click through and make a purchase.