Advent Calendar Day 15 – Crockpot To The Rescue
Thanks so much for your well wishes, good thoughts and prayers. Things are starting to look up and I'm read to rule out the flu. I think our daughter just has a bad cold and my shoulder is starting to feel better thanks to some rest yesterday.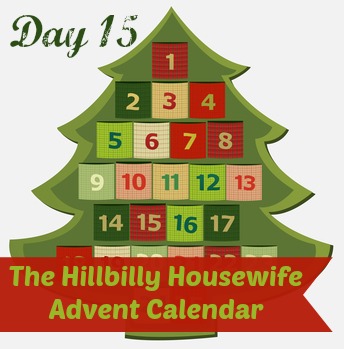 Today we start the week busier than ever. My day is full of errands to run and appointments to keep. We wrap it all up with a school concert tonight that our daughter is supposed to sing in. Fingers crossed that she'll feel well enough to sing.
Thankfully I have my trusty crockpot to take care of dinner for me. I'm getting ready to start some beef stew in there and by dinner time it will be ready and waiting for us. I'll just add some biscuits and dinner is done.
I'm sure your days are getting just as busy, so for today's Advent Calendar Treat, I would like to give you a 50% of coupon for Crockpot Cooking Made Simple. Just use coupon "ADVENT" during checkout. 
With instructions, tips and 500 recipes to chose from, I'm sure you'll find some new family favorites in there. There are also some great ideas on how to turn traditional family favorites into crockpot meals. And don't forget about Holiday Cooking. Making a dish or two in your crockpot frees up oven space.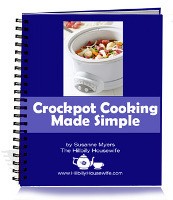 Ready to learn more about crockpot cooking? Get my Crockpot Cooking Made Simple ebook today and find out how you can work your crockpot into your meal plan, how to choose a good crockpot, and even how to convert your favorite recipes to work in a slow cooker.
Click on and order your copy of Crockpot Cooking Made Simple today!
http://www.hillbillyhousewife.com/ebooks/crockpotcooking.htm
Today's Question:
Let's talk about crockpot cooking today. How often do you use your crockpot? Leave me a comment below and if you'd like let us know what your favorite crockpot recipe is.
Disclosure: Some of the links below are affilate links, meaning, at no additional cost to you, I will earn a commission if you click through and make a purchase.