Chunky Crockpot Apple Sauce
Disclosure: Some of the links below are affilate links, meaning, at no additional cost to you, I will earn a commission if you click through and make a purchase.
8-10 large tart cooking apples, peeled, cored, and cut in chunks
1/2 cup water
1 teaspoon ground cinnamon
1/2 to 1 cup granulated sugar or Splenda
Combine ingredients in slow cooker. Cover and cook on LOW for 6-8 hours. Serve warm, if desired.
Submitted by HBHW reader Susan S.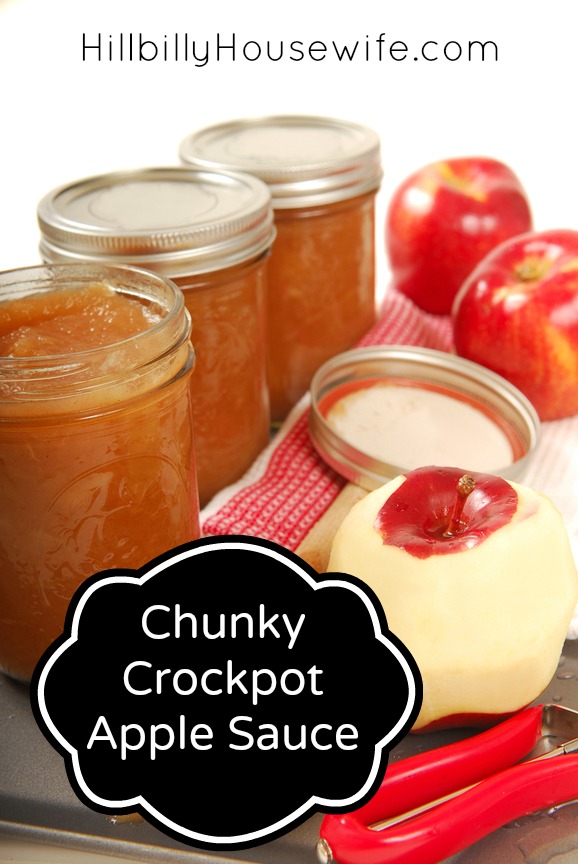 Isn't it amazing what a variety of dishes you can cook in your slow cooker? Take this crockpot rotisserie chicken recipe for example. It's just one of many crockpot recipes our readers submitted.
Ready to learn more about crockpot cooking? Get my Crockpot Cooking Made Simple ebook today and find out how you can work this into your meal plan, how to choose a good crockpot and most importantly how to convert your favorite recipes to work in a slow cooker.