Valentine's Day Edition Sites Of Note: MomDot.Com
It's a new year and I've been thinking about all the things that this year has in store for us so I thought it would be fun to start a new weekly series and share our favorite Sites of Note!
This first site I'd like to share with you is MomDot.com and its owner, Trisha Haas.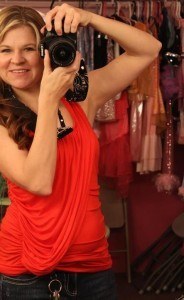 Trisha  has a talent for crafting.  And when I say talent I mean not only can she create beautiful things but she can document them in such a way that I can make something on a busy weeknight and not feel stressed about how it will turn out.
More about Trisha Haas:

MomDot™ is a mom blogging community that houses:

Main MomDot™  Blog
Mom Blogger Community Forums
Brandfluential: Bloggers and Brands connecting
Brandcation: Personalized Blogger Events
Blogging Planner

The goal of my parenting blog is to not only connect with readers via personal and parenting stories, but to assist newbie bloggers in information on how to start a blog, run contests, connect with Public Relations, and encourage community online. The momdot forums house some of the most influential and known bloggers in the 'sphere and are interactive and friendly for blogs and PR alike.
She's given herself a challenge to create 30 Days of Crafts for each and every Holiday so make sure you check in with her often.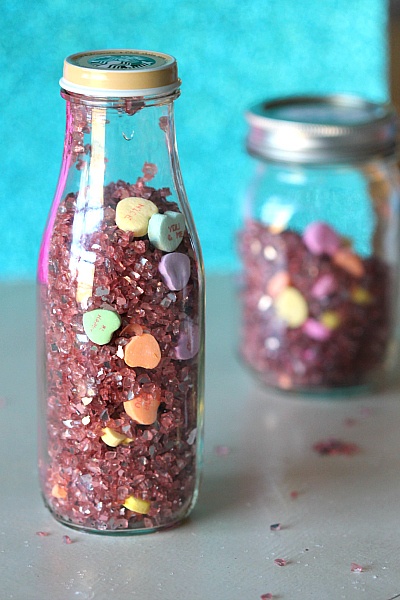 This is one of her 30 Days of Valentine's Day Crafts. Isn't it gorgeous? Click the image for the DIY Tutorial
It's pretty, easy to make and will likely keep a toddler busy for minutes at a time. 😉
I've been a fan of Trisha and MomDot for a while now and she's more than just pretty crafts.
Here's a non-alcoholic drink she's created that is just perfect for Valentine's day. Click on the image below to get to the recipe on her site.
She uses raspberries in this recipe but mentions that strawberries could be easily used instead.
Thanks again to Trisha Haas of MomDot.com for being this week's Site of Note and creating easy to follow DIY Crafting Tutorials!
Do you have a Site of Note you'd like to share with us?  Please let us know in the comments below and perhaps we'll highlight them in a upcoming post
Disclosure: Some of the links below are affilate links, meaning, at no additional cost to you, I will earn a commission if you click through and make a purchase.