Using Old Envelopes – Frugal Tip
No matter what we do, we get quite a bit of junk mail and of course there are bills coming in each week. It all adds up to quite a bit of paper, particularly from the envelopes. If you look at an envelope, there's quite a bit of white paper to work with.
I used to take it all straight to recycling, but started to get one extra use out of it first (before the recycling bin). For the past few years, I've been using old envelopes as scratch paper. I open my mail and then stick the envelopes into a small basket on my kitchen counter. From there I use it as needed. I use it as scratch paper instead of the small notebooks I used to buy regularly.
Here are just a few things I use old envelopes for:
Daily to do list.
My weekly menu
Grocery lists
Notes to family members
Quick reminders for myself, my husband and my daughter.
Phone messages.
Keeping track of what row I'm on in a knitting pattern.
Bookmarks.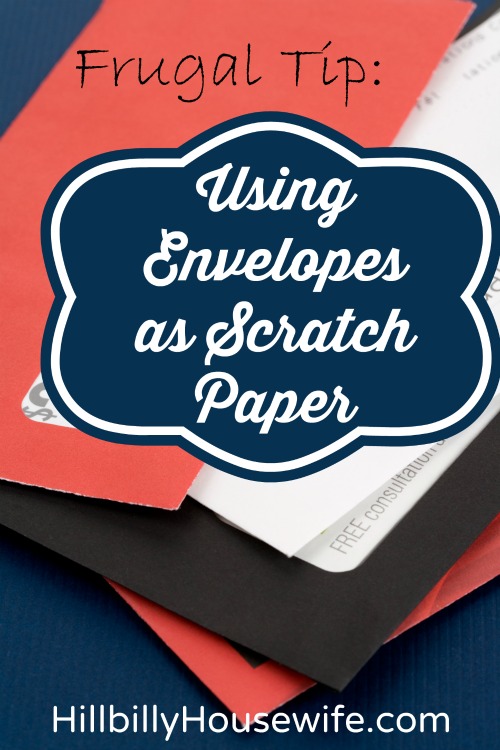 What do you use as scratch paper?
Disclosure: Some of the links below are affilate links, meaning, at no additional cost to you, I will earn a commission if you click through and make a purchase.