What Apple To Use For What – Apple Varieties
There are so many different types of apples, it makes it hard to choose. If you're at the store, the farmers market or picking your own apples at an orchard, it's good to have a basic idea of what apple works well for what. Not every kind is good for eating plain or baking into a pie. The list below has some of the most commonly found apples in the US. It is by no means an extensive list, but a great place to start.
Cortland
This is a great baking apple with bright red skin and juice white flesh. They are slightly tart and don't tend to discolor too quickly. Great addition to pies and cobblers.
Crispin
These are large apples with a yellow-green skin. They are juicy and crisp with a sweet flavor that lends itself to baking and making apple sauce.
Empire
Empire apples are a cross between McIntosh and Red Delicious. This is a great apple that works for just about anything including baking. They are also delicious for slicing and eating and even freeze well.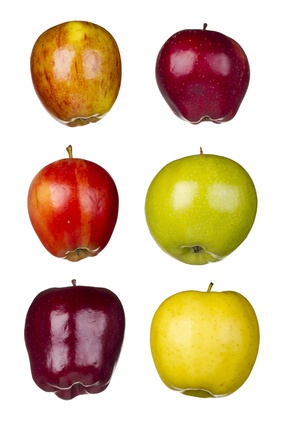 Gala
Glala apples are one of my favorite eating apples. They also make great apple sauce. I don't recommend using them in baking. They tend to fall apart very quickly. They have a yellow skin with red striping.
Golden Delicious
If you are only going to keep one type of apple around, make it golden delicious. They have a mild but sweet flavor that tastes great if the apple is eaten fresh or baked. These apples also keep their shape well during baking, making them perfect for pies.
Granny Smith
This is one of the most popular apples around and for good reason. They are bright green and have a nice sour flavor. They are perfect for eating raw and hold up well in pies and crisps. I recommend combining them with some other apples (like golden delicious) for baking pies.
Honeycrisp
This is a fairly new apple variety that's crisp and juicy. I love the honey-sweet flavor and use them quite a bit in pies and apple sauce.
Ida Red
This is a very old apple variety. Ida Reds keep their shape during baking and even freeze well. I use them for baking and in apple sauce.
Jonagold
These apples are a blend of Jonathan and Golden Delicious apples. They are best eaten fresh or used in apple sauce.
Jonathan
These apples are perfect for baking pies and cakes. They hold their shape well and have a nice crisp flavor. They don't tend to be very sweet so adjust sugar as needed in baking.
Macoun
I have a bit of a hard time finding these apples at the grocery store. They are best eaten raw and have a pretty white flesh that pairs very well with sharp cheeses.
McIntosh
My favorite way to eat a good McIntosh apple is right from the tree. Since they break up easily when cooked, they are perfect for apple sauces but won't hold up in a cake or pie.
Red Delicious
Don't try to cook or bake with these. They are meant for eating as is.
Winesap
This is a firm but sweet apple that holds up well in baking and makes a great addition to your apple sauce as well.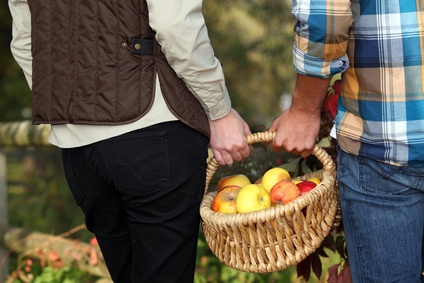 Disclosure: Some of the links below are affilate links, meaning, at no additional cost to you, I will earn a commission if you click through and make a purchase.