Vegetarian Lasagna Recipe
I had a recipe that was published in the old FEDCO magazine. It was way back in the 80's some time. It was a delicious marinara sauce and spinach, egg & mozzarella filling. I used this recipe so much and it disappeared in a move at some point.

If any reader has it…none of the ones I've found on the internet have been quite the same.

Jennifer
From The Hillbilly Housewife 
I don't have the exact recipe you're looking for and also havn't been able to find it anywhere online. Maybe one of our readers has it and can post it in the comments below. I do however have a yummy spinach lasagna recipe I've been making for years. It's one of my go-to meals to make when we have vegetarians over for dinner (since it's pretty enough for company) and it's a staple on Meatless Monday. I think the key to any good lasagna is a good homemade marinara sauce.
Spinach Lasagna 
1 (15oz) container ricotta
2 (10oz) boxes frozen spinach
1 cup parmesan cheese
2 garlic cloves
1 egg
salt and pepper
3 cups marinara sauce
1 box no-boil lasagna noodles
1 bag (8oz) shredded mozzarella cheese
Thaw the spinach and squeeze out as much of the liquid as you can. chop the garlic. Set aside.
Preheat the oven to 350F.
Get out a large bowl and add the ricotta, spinach, garlic, 1/2 cup of parmesan and the egg. Season with salt and pepper and mix until well combined.
Get out a 13×9 baking dish. Pour 3/4 cup of the tomato sauce into the dish and spread it out. add a layer of noodles. Top with 3/4 cup of sauce and spread it out. Spread 1/3 of the ricotta mix over it and top with 1/4 of the shredded cheese. Repeat these layers 2 more times.
Sprinkle with the last of the parmesan cheese, cover with foil and bake for 45 minutes. Remove the foil and continue baking for 15 minutes or until the cheese on top is starting to brown a bit.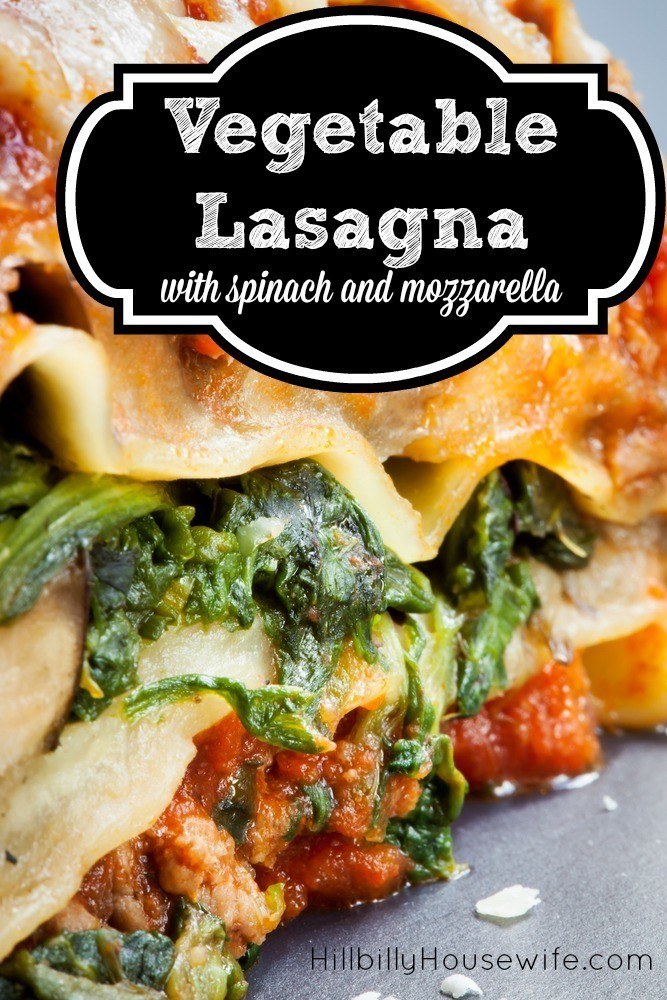 Disclosure: Some of the links below are affilate links, meaning, at no additional cost to you, I will earn a commission if you click through and make a purchase.