Turkey Dressing Pie
With Thanksgiving just around the corner, I thought I'd share my favorite dish to make with the leftovers. We traditionally have this either Friday or Saturday after Thanksgiving, but if you're tired of eating the same food, you can freeze the dressing, and cooked turkey and make later. Don't try freezing the gravy though… it doesn't work out.
Turkey Dressing Casserole
3-1/2-4 cups leftover cooked turkeys dressing
1/2 cup turkey broth or chicken broth
2 tablespoons butter or margarine, melted
1 egg, beaten
1/2 cup chopped onions
1 tablespoon cooking oils
3 cups diced leftover cooked turkeys
1 cup leftover turkey gravy
1 cup peas, optional
2 tablespoons dried parsley flakes
2 tablespoons diced pimiento
1 teaspoon Worcestershire sauce
1/2 teaspoon dried thyme
4 slices process American cheese, optional
In a large bowl, combine dressing, broth, butter and egg; mix well. Press into the bottom and up the sides of an ungreased 10-in. pie plate; set aside. In a large skillet, sauté onion in oil until tender. Stir in turkey, gravy, peas if desired, parsley, pimientos, Worcestershire sauce and thyme; heat through. Pour over crust. Bake at 375° for 20 minutes or until golden. If desired, arrange cheese slices on top of pie and return to oven for 5 minutes or until cheese is melted.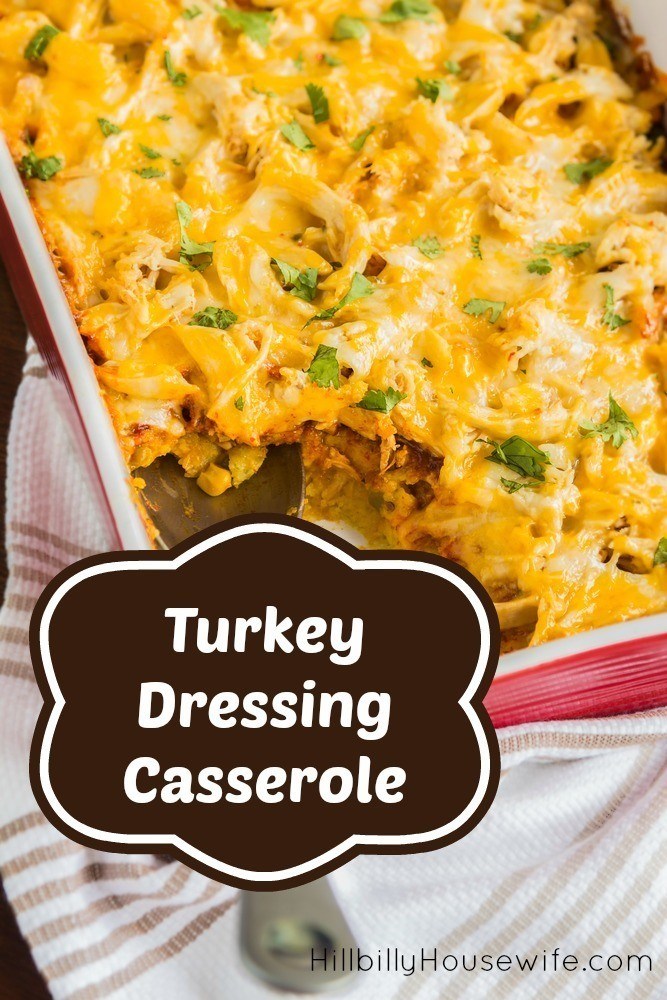 Disclosure: Some of the links below are affilate links, meaning, at no additional cost to you, I will earn a commission if you click through and make a purchase.