Sweet and Sour Chicken Stew
I make this particular chicken stew quite a bit when I can find chicken and bell peppers on sale. It's a nice change of pace from the usual chicken pot pie, chicken dumplings and or chicken noodle soup.
You can make it with chunks of chicken breast, chicken tenders or my personal favorite boneless, skinless chicken tights. Use whatever is on sale that day. I've also made it with pork instead of chicken, but prefer the chicken version.
If you're craving Chinese food, skip the takeout menu and make a batch of this delicious stew instead.
| | | |
| --- | --- | --- |
| Sweet and Sour Chicken Stew | | |
Recipe Type:
Main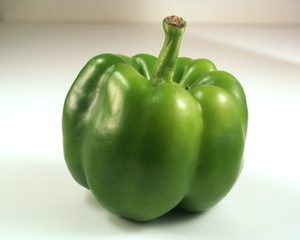 Ingredients
5 to 6 boneless, skinless chicken thighs (or whatever you can find on sale)
1 onion
2 tbsp of oil
1 (10 oz) can of pineapple chunks
1/4 cup apple cider vinegar
1/3 cup of sugar
3 cups chicken broth or stock (homemade is best)
2 green bell peppers
Dash of garlic powder
Salt and pepper to taste
2 tbsp of cornstarch
1/4 cup of water
Instructions
Start by cutting your vegetables into small chunks and set them aside. Next, cut the chicken into bite-sized pieces. Heath the oil in a large pot and cook the chicken and onion until the chicken is completely browned and the onions are starting to get tender.
Pour the pineapple chunks (with juice) in the pot. Add the vinegar, sugar, and broth. Simmer for 30 minutes. At this point the chicken should be completely cooked.
Add the bell peppers and garlic and simmer for a few more minutes until the peppers are tender. Season with salt and pepper to taste.
Last but not least, mix the cornstarch and water together to make a slurry. Pour this mixture into the stew pot and cook for another minute or two until the sauce thickens. Make sure you stir the stew frequently after you add the cornstarch.

This is a great Asian inspired meal. I like the fact that it's cheaper and healthier than takeout Sweet and Sour Chicken. Stretch this meal by serving it over cooked brown or white rice.
This also freezes really well. I usually make a double or triple batch of this, serve one portion for dinner and freeze the rest. To serve, I put the frozen stew in a pot with a little bit of water in the bottom and allow it to thaw on medium low heat. If the sauce seems too think, add a little more cornstarch to help it thicken. To do this I mix a teaspoon or two of cornstarch in a little cool water and add it to to the stew mixture.
Don't forget to check out "Soups, Stews and Supper Stretchers" for more delicious recipes.
Disclosure: Some of the links below are affilate links, meaning, at no additional cost to you, I will earn a commission if you click through and make a purchase.