Spice Cake Recipe
My grandmother made a blackberry spice cake with a caramel cooked icing, lost my recipe, anyone out there who could help me?
From The Hillbilly Housewife 
I don't have a recipe for the exact cake you're looking for. I do however have a great plain recipe for a spice cake that might work well as a base. Fold in blackberries at the end and top with the icing once it's baked.
Simple Spice Cake
Ingredients
2 1/2 cups all-purpose flour
1/4 cup cornstarch
4 teaspoons baking powder
1/2 teaspoon salt
2 teaspoons ground ginger
1 teaspoon ground cinnamon
1/2 teaspoon ground nutmeg
1/2 teaspoon ground allspice
1/2 teaspoon ground cloves
1 cup milk
3 large eggs
2 teaspoons vanilla extract
1 cup softened butter
2 cups brown sugar
Instructions
Preheat your oven to 350F and grease a 9×13 inch pan.
Get out a large bowl and pour in all dry ingredients (except the brown sugar). Whisk them together well.
Mix the milk, eggs and vanilla extract in a small bowl.
Cut the butter into small chunks and add them to the flour mixture. Use a fork or your electric mixer to incorporate it into the flour mixture.
Add a little of the milk mixture at a time and beat until smooth. Add the sugar and stir just until it is combined. Pour batter into cake pan.
Bake for 40 to 45 minutes or until a toothpick inserted in the cake comes out clean.
Another good starting point would be this gingerbread cake.
Reaching out to all HBHW readers. Do you have a recipe that's has blackberries and/or caramel cooked icing? Please share in the comments below.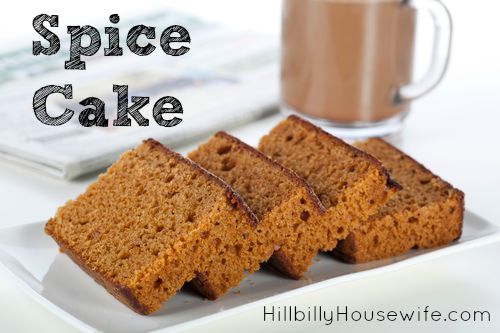 Disclosure: Some of the links below are affilate links, meaning, at no additional cost to you, I will earn a commission if you click through and make a purchase.