Quick and Easy Holiday Treats To Make With The Kids
Are you looking for a way to keep your children busy during holiday break? One great way to have them contribute to the holiday festivities is to have them help make holiday treats. In many families cookies are an important part of the holiday tradition. Even if your children aren't able to bake yet, they can help decorate. Here are a few quick and easy holiday treats your kids will love.
#1 Rice Crispy Treats
Rice Crispy treats are no-bake snacks that can be ready in a matter of minutes. You can find the recipe on the side of any rice cereal box. You need a box of rice crispy cereal, a bag of marshmallows and butter. Once the treats are made, you can use cookie cutters to shape them into holiday decorations.
One easy shape for younger children is to cut the treats into circles and decorate them to resemble tree ornaments. You can use basic colored gel frosting found at the supermarket, or make your own butter cream frosting and color it with food coloring to match your desired decorating style. Let your little ones express their creativity by decorating the treats.
#2 Sugar cookies
Round sugar cookies can be made and decorated like holiday ornaments. Or you can roll them out and use various holiday cookie cutter shapes to get more creative. This is particularly fun for older children who may enjoy more complicated decorating tasks. Additionally, older children can bake the cookies.
#3 Peanut butter balls
Another no-bake cookie that's fun to make are peanut butter balls. They're also called buckeyes. Basically, you blend peanut butter, butter, and powdered sugar into a gooey mess. You then roll the peanut butter mix into melted chocolate, let cool and enjoy. Here's a quick and easy recipe.
1 1/2 cups peanut butter
1 cup butter, softened
1/2 teaspoon vanilla extract
6 cups confectioners' sugar
4 cups semi-sweet chocolate chips
In a large bowl, mix together the peanut butter, butter, vanilla and confectioners' sugar. Roll into 1-inch balls and place on a waxed, paper-lined cookie sheet. Chill for thirty minutes in your freezer. Melt chocolate chips in a double boiler or in your microwave. Stir frequently until smooth. Dip frozen peanut butter balls in chocolate. Leave a small portion of peanut butter showing at the top. Place back on wax paper and store in refrigerator.
If you have family recipes, invite your children to help bake. Getting your children involved in the holiday preparations accomplishes many beneficial things. It helps them feel valuable. They learn new skills. Additionally, it helps them stay busy during time off of school. They'll be able to grow up and share their joy of holiday baking with their own family.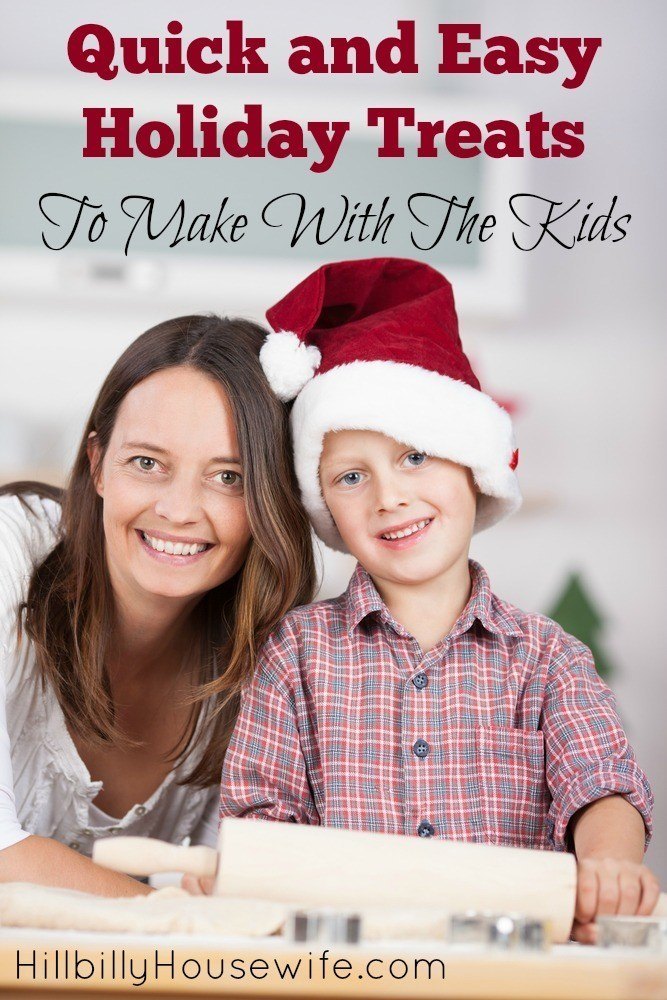 Disclosure: Some of the links below are affilate links, meaning, at no additional cost to you, I will earn a commission if you click through and make a purchase.