Pineapple Upside Down Cake
I am 65 yrs. old and am looking for a pineapple upside-down cake recipe like my grandmother used to make when I was a little girl. I do make mine in a cast iron skillet – but the cakes are too soft. Hers used to be heavier and denser and not on the sweet side. Most of all, her pineapple topping was "caramelized" and it just about "crunched" when you cut it. Can anyone help?
The Hillbilly Housewife
I make mine with my yellow cake from scratch, butter, brown sugar and sliced pineapple. Most other recipes I've seen call for yellow cake mix.
Does anyone out there have an old recipe for this type of cake? Please leave a comment below if you have a recipe or a tip to share.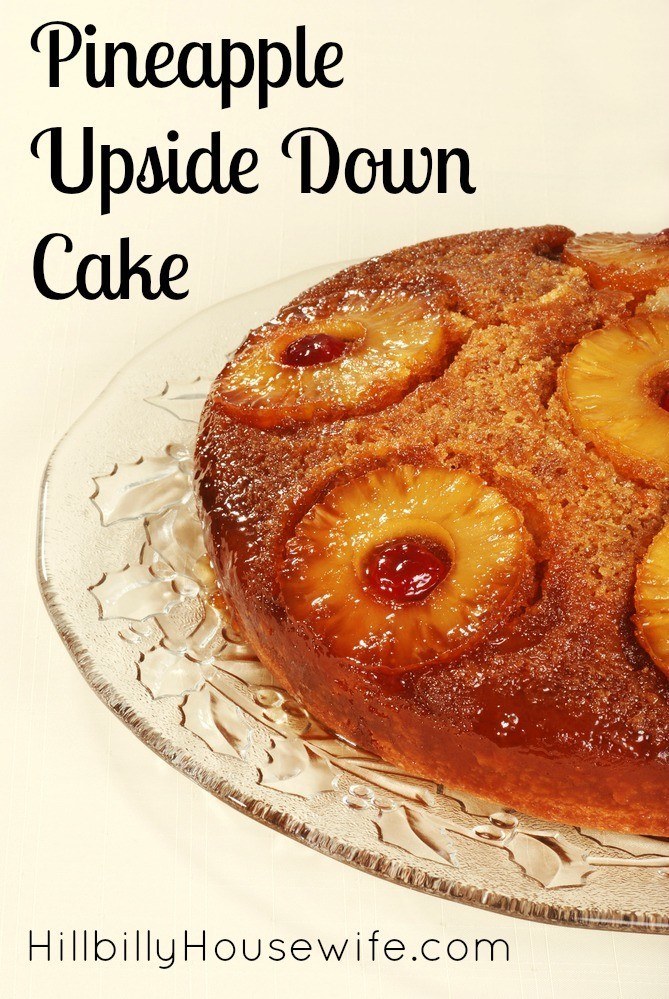 Disclosure: Some of the links below are affilate links, meaning, at no additional cost to you, I will earn a commission if you click through and make a purchase.