Pinapple Stuffing Dessert
Don't let the name fool you… this isn't your typical stuffing or dressing recipe. Instead it's a yummy, custardy dessert that will impress your guests. It's also a great way to use up stale bread and can easily be made ahead of time. Just store it in the fridge until you're ready to bake it up. You can serve this dish warm or at room temperature. Either way it's delicious.
Pinapple Stuffing Recipe
Ingredients
1 Large Can Pineapple, crushed and drained
5 oz. Sweetened Condensed Milk
1/2 C. White Sugar
12 Slices of White Bread, Cubed
3 Beaten Eggs
Instructions
Preheat the oven to 350 degrees and spray a 9×13 glass baking dish with non-stick cooking spray.
In a large bowl, combine the drained pineapple, sugar, milk and eggs together. Mix well.
Gradually, fold the bread cubes in until all cubes are well moistened. Then, spread the mixture in the glass baking dish. Make sure it's evenly distributed.
Bake for approximately 25-30 minutes, or until lightly golden.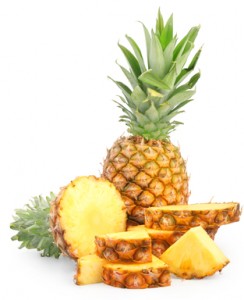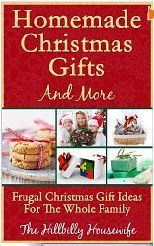 Would you like to steer clear of the holiday shopping crowds? You can with this guide to Homemade Christmas Gifts and More.
Making Homemade Christmas gifts is one way to actually enjoy the process of gift-giving. Not only are homemade gifts and decorations frugal, they're more fun!
We don't have to rush out to the mall to shop for Christmas when we have ideas for creating gifts right at home. Take time to enjoy your holiday season. Click on and download now to start planning your frugal AND fun Christmas.
www.hillbillyhousewife.com/christmasbook
Disclosure: Some of the links below are affilate links, meaning, at no additional cost to you, I will earn a commission if you click through and make a purchase.