Pickled Leeks
Reader Question About Pickling Leeks
A friend of mine recently asked me if I had a recipe for Pickled Leeks. He says his aunt used to make them using the wild leeks from her yard and they were very good. She told him they were easy to make "just pour brine on the clean leeks and seal". I have looked but I can't find a recipe that will keep longer than 1 month. Can anyone please help?
Thanks, Deb
From The Hillbilly Housewife: 
I haven't picked leeks. Sadly, I can't get them to grow well in our soil. Thankfully fellow HBHW readers came to the rescue with suggestions for you in the comments below.
Regarding the recipes online stating that it will only keep for a month… if the leeks are properly pickled and canned they should last much longer than that. You either must not have been able to find a true canning recipe, or the authors are being extra cautious in their estimates on how long the canned goods will last. Much of what I've been able to find like this Quick Pickled Leeks one are for refrigerated pickled variety. This is not true canning that would last for months.
A Quick Tip About Pickled Leeks and Other Low Acid Veggies
One of the problems with leeks when it comes to canning is that they are a low acid vegetable which is why you need plenty of strong vinegar to provide the acid. They are in the same family as onion. If you can find an onion brine and canning recipe you like, you should be able to apply it to leeks. Cut and clean the leeks well before canning of course.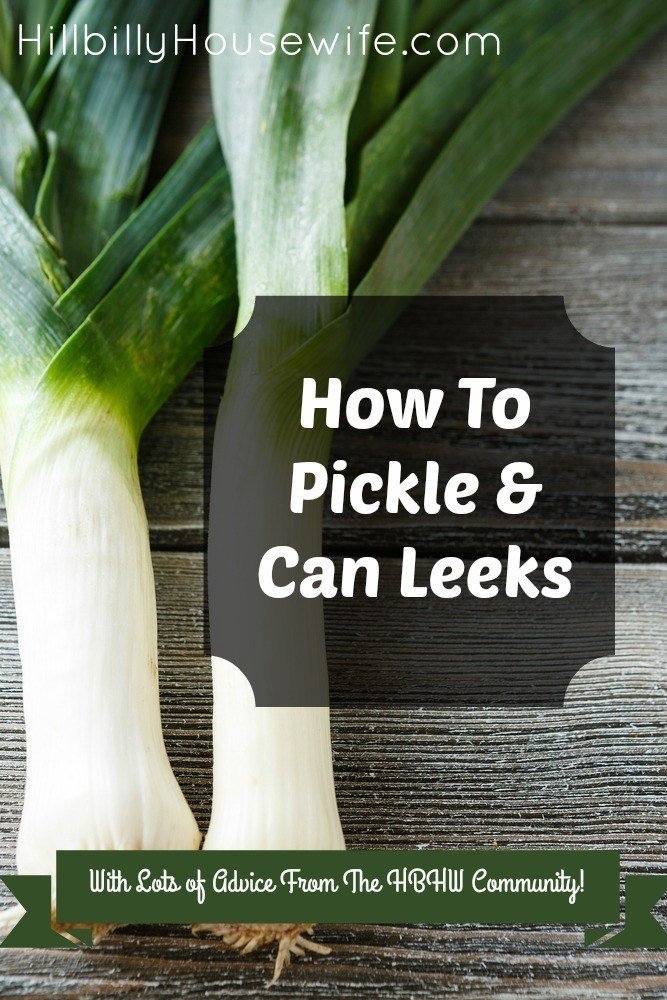 Disclosure: Some of the links below are affilate links, meaning, at no additional cost to you, I will earn a commission if you click through and make a purchase.