Mexican Chicken Rice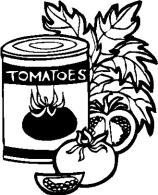 2 cups rice (I use instant cause I can't seem to cook the real stuff.)
2 cans of canned chicken (tastes best with chicken breast cut in cubes and fried, but cans are economical)
1.5 cup salsa
1 cup shredded cheddar cheese (optional if you can afford it, but well worth the expense)
Things that can be added:
Things to top it:
crushed tortilla chips
sour cream
I don't measure things, I just look at it and decide what and how much I want. This is great to cook for one person, or two. If I'm cooking for 4 that's when I add things and put on toppings.
by HBHW reader Jill E.
Disclosure: Some of the links below are affilate links, meaning, at no additional cost to you, I will earn a commission if you click through and make a purchase.