How Long Will Hard Boiled Eggs Keep?
I shared my Simple Snacks Ideas the other day and got a great question in the comments. Jennifer asks:
"How long are refrigerated boiled eggs safe to eat. I write the date on the shell in pencil when I boil them, but don't cook more than 7-8 at a time because I'm not sure about how long they're safe to eat."
Saving Hard Boiled Eggs 
It's a great question. I regularly boil batches of eggs for us to use as snacks, on sandwiches, salads or in egg salad later on. If you're going to boil eggs it's just as easy to cook them all at once and have them ready to eat.
When Should I Peel Them? 
If I know without a shadow of a doubt that I'll use all the eggs the same day, I'll go ahead and peel them all. Otherwise, I will peel the ones I need right away, allow the rest to cool on the kitchen counter and then move them to the fridge once they've come to room temperature.
Quick Tip – I find it's easiest to peel hard boiled eggs if I run cool water over them, then peel them right away while the inside of the egg is still relatively hot. 
How Should I Store The Eggs 
I boil the eggs, allow them to cool and then store them in their shell in the refrigerator. I've tried freezing hard boiled eggs for longer storage (both in and out of their shell) and it just did not turn out well. They get all rubbery and it's not something I recommend. For safety reasons I also wouldn't leave them out on the counter for more than an hour or two. Go ahead and move them to the fridge unpeeled and peel them as needed.
How Long Will They Last In The Fridge? 
Hard boiled eggs in the shell will last a week in the fridge. I've gone a few days past that and they were fine, but they do start to change in texture. I wouldn't risk eating eggs that have been boiled and refrigerated much past the 1 week mark.
I love your idea of writing the date you boiled them on the eggs themselves. No more second-guessing what day you cooked them.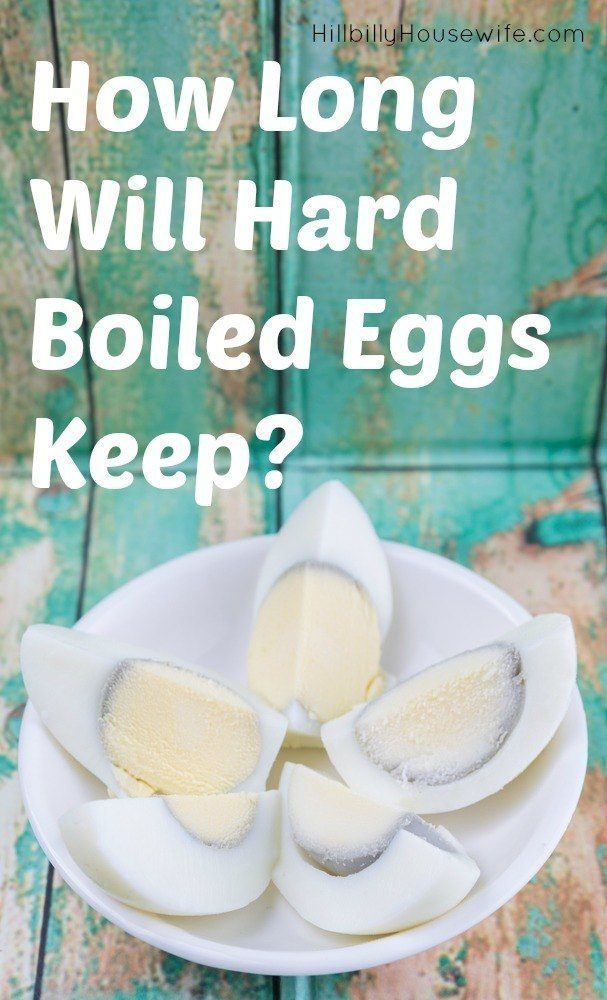 Disclosure: Some of the links below are affilate links, meaning, at no additional cost to you, I will earn a commission if you click through and make a purchase.