Honey Mint Lemonade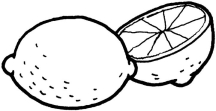 3/4 cup lemon juice
3/4 cup honey
2 cups hot tap water
Cold tap water to fill the pitcher
To prepare begin by combining the hot water and honey in a 2-quart pitcher. Stir until the honey is dissolved. Add the lemon juice and enough cold water to fill the pitcher.
Add a few leaves of fresh mint to the lemonade and allow it to steep overnight. Remove the mint before serving. Very good on a hot day. Stir and stir and serve over ice.

If you enjoyed this inexpensive drink recipe, you're going to love this one for fruit juice soda pop.
Disclosure: Some of the links below are affilate links, meaning, at no additional cost to you, I will earn a commission if you click through and make a purchase.