Homemade Towel Rug – Frugal Tip
Do you have some old bath towels that have seen their better day? We all have them and since I'm living frugally and trying to reuse and recycle everything I can, I'm always looking for new ideas.
We're at that time in our live where all the good quality towels we received many, many years ago as wedding presents are falling apart. I've cut some of them up to use as rags, but there are only so many dusting and cleaning rags and shop towels you need.
The video below couldn't have come at a better time. I just replaced another couple of towels with new ones (for Christmas) and had the old ones sitting in my craft cabinet waiting to be turned into something else. I'll be spending the weekend making a new bathroom rug out of old towels.
All you need is 3 old bath towels, a needle, thread and a pair of scissors.
What do you think of this idea? Is it something you would try?
Got any other good ideas for things to make from old towels?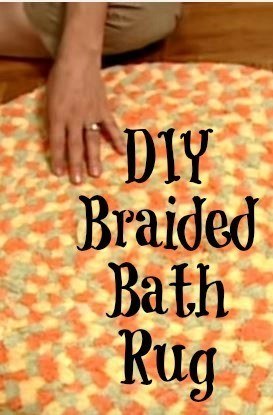 Disclosure: Some of the links below are affilate links, meaning, at no additional cost to you, I will earn a commission if you click through and make a purchase.