Homemade Sugar Cookie Icing
This is by far the easiest, most diverse and definitely yummiest homemade sugar cookie icing recipe that I have found.
Basic Icing Ingredients
3 cups sifted confectioners sugar
¼ cup milk
½ tsp vanilla
pinch of salt
Mix all ingredients together in a bowl. You can add more or less milk to get the consistency that you need.
Now for the fun part! You can separate the icing into small bowls and add a few drops of food coloring to make different colors.
You can mix in goodies like sprinkles, crystal sugar or other small candies. You can mix in small candied fruits or just stick them to the top of the icing. The possibilities are endless!
I use this quick sugar cookie recipe with this particular icing. Perfect for Christmas cookies or a fun project with the kids.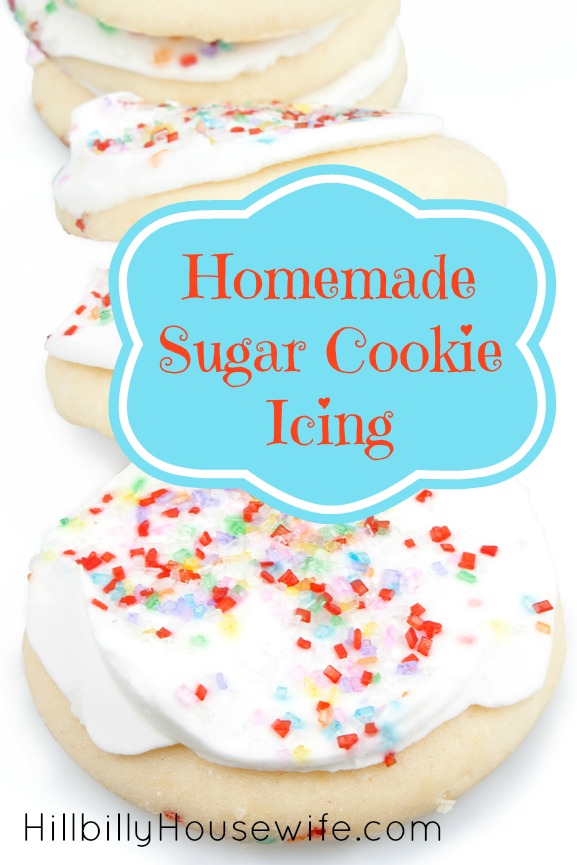 Disclosure: Some of the links below are affilate links, meaning, at no additional cost to you, I will earn a commission if you click through and make a purchase.