Homemade Powdered Coffee Creamer
I am looking for a homemade POWDERED  (french vanilla ) coffee creamer.
From The Hillbilly Housewife 
I like the idea of a keeping a powdered coffee creamer around and started with a base of dry milk. I looked at some recipes online and played around with some basic ingredients. Here's what I came up with.
Powdered Coffee Creamer
 2 cups powdered milk
1/4 cup powdered sugar
3 tbsp coconut oil
Melt the coconut oil in the microwave. Pour all ingredients into a food processor or blender and blend until you get a smooth powdery consistency. Transfer to an airtight glass container. This makes a good plain powdered creamer.
 Flavorings:
To make a flavored creamer, add one of the following while blending the coffee creamer powder:
3 to 4 tsps cocoa powder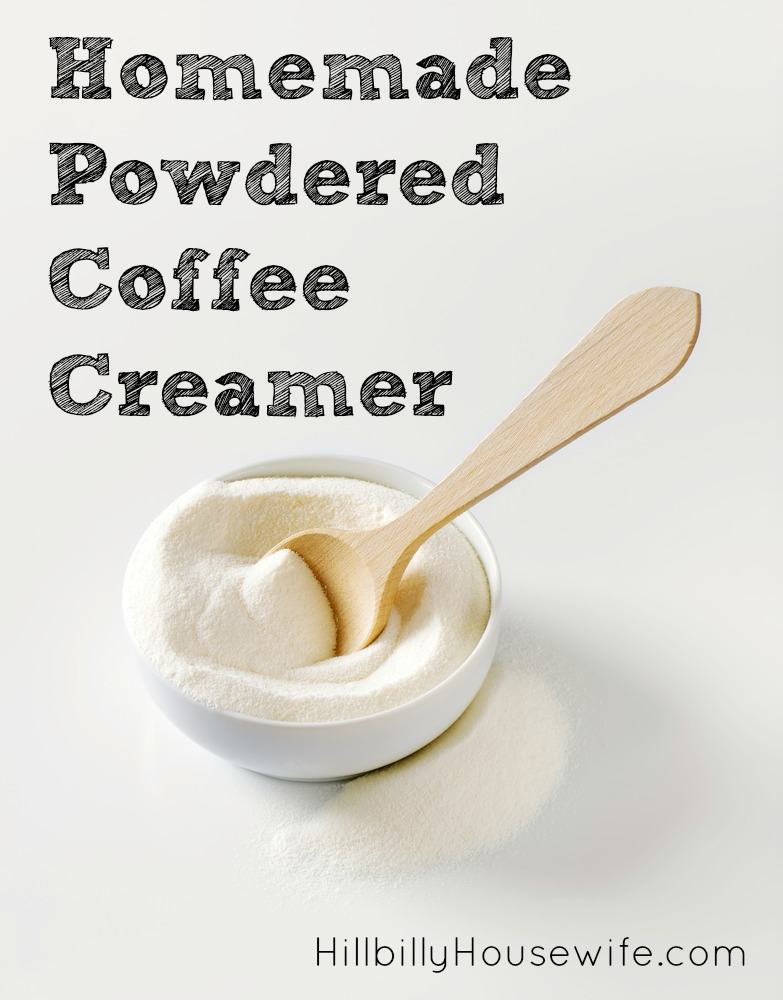 Disclosure: Some of the links below are affilate links, meaning, at no additional cost to you, I will earn a commission if you click through and make a purchase.