Homemade Creole Seasoning
I love making my own seasoning mixes. Not only do they allow me to tweak things to my family's liking, I can also make sure all ingredients are fresh and of course it's a lot cheaper to mix your own than to buy prepared mixes.
This creole seasoning mix couldn't be simpler. It's great for seasoning rice, soups,stews and meat dishes. My husband also loves to use it on chicken and pork when he's grilling.
Creole Seasoning Mix
Ingredients
2 tablespoons onion powder
2 tablespoons garlic powder
2 tablespoons dried oregano
2 tablespoons dried basil
1 tablespoon dried thyme
1 tablespoon black pepper
1 tablespoon white pepper
1 tablespoon cayenne pepper
5 tablespoons paprika
3 tablespoons salt
Instructions
Mix all ingredients and store them in an airtight container. Use them to season your dishes to taste.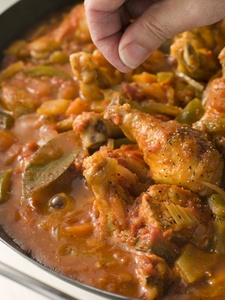 Homemade Mixes – Make It Yourself and Save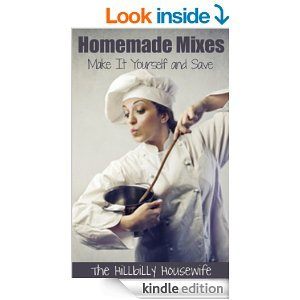 Making your own mix from scratch rather than buying it in the store not only saves you money but also saves you from all the additives and preservatives that are put in the foods we buy. The recipes include:
Apple Pie Spice Mix
Basic Muffin Mix
Brownie Mix
Caribbean Jerk Seasoning
Chocolate Chip Cookie Mix
Corn Bread Mix
Cream of Soup Mix
Fajita Seasoning
Fish Fry Coating Mix
Fruited Oatmeal Mix
Homemade Taco Seasoning Mix
Homemade Vanilla Chai Tea Mix
Disclosure: Some of the links below are affilate links, meaning, at no additional cost to you, I will earn a commission if you click through and make a purchase.