Homemade Chocolate Sauce
Over the past few years, we've been making more and more food from scratch. Not only is it cheaper, and we know exactly what's in our food, it also makes it easy to whip something up – like this chocolate sauce for example – on a whim. Everything in the recipe, the sugar, cocoa powder, flour, salt and vanilla are sitting in the pantry and will keep for a long time. Just make up a batch of sauce whenever you need it to top ice cream, waffles or cake.
Simple Chocolate Sauce Recipe
½ cup sugar
2 tbsp flour
1/8 tsp salt
2 tbsp cocoa
1 cup water
¼ tsp vanilla
Get out a mixing bowl and place the sugar, flour, salt and cocoa into the bowl and set it off to the side.
Next, get a small saucepan and place the water and the vanilla inside. Cook the mixture for a minute or two. Then slowly stir in the ingredients from the mixing bowl. Make sure that you stir the sauce the entire time.
The sauce will start to thicken as it cooks. It takes about 6 minutes.
This sauce is great served warm over ice cream, cake and fresh fruit.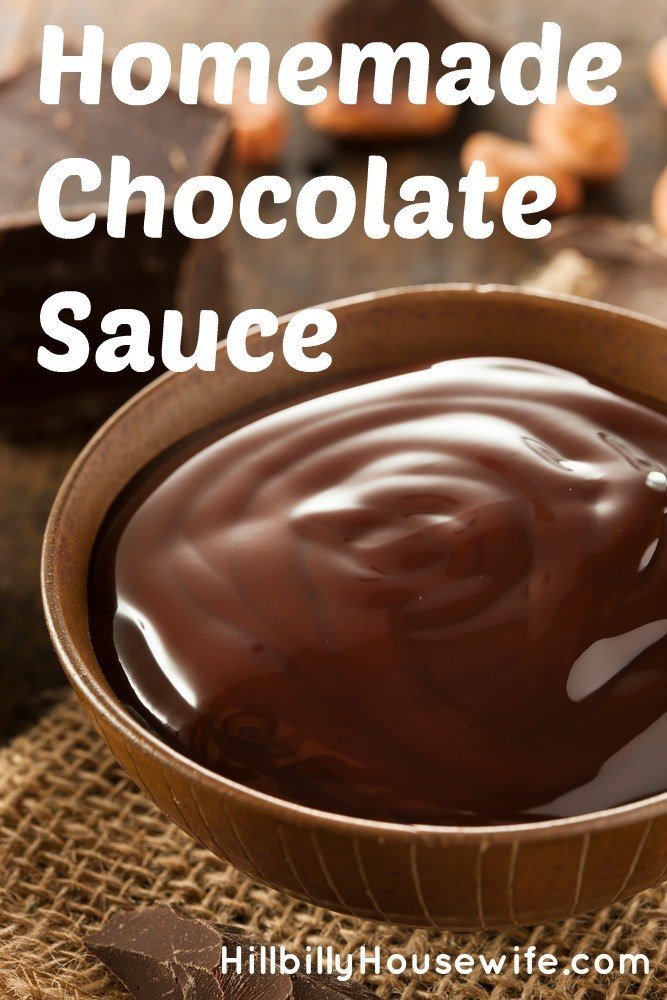 Disclosure: Some of the links below are affilate links, meaning, at no additional cost to you, I will earn a commission if you click through and make a purchase.