Homemade Chocolate Frosting
6 tbsp butter (softened)
1 cup powdered sugar
4 tbsp cocoa powder
3 tbsp milk
Sift together powdered sugar and cocoa. In a mixing bowl cream together softened butter and sugar/cocoa. Add milk a little at a time to control the consistency of the frosting. It may take a little more or a little less milk depending on how you like it.
Tip: If you would like a little extra rich chocolate flavor you can melt ½ cup of semi sweet chocolate chips in your microwave and stir into the frosting.You can also fold in your favorite nuts.Just make sure you don't serve it to someone with a nut allergy.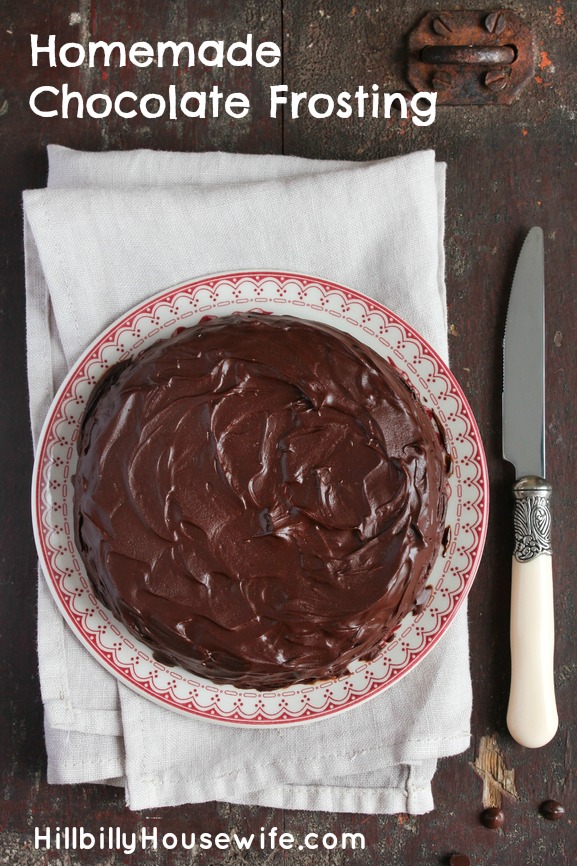 Disclosure: Some of the links below are affilate links, meaning, at no additional cost to you, I will earn a commission if you click through and make a purchase.