Homemade Caeser Salad Dressing
This dressing is one of my favorites when I serve leftover grilled or baked chicken and the likes over a salad. It's also great over some homegrown tomatoes. I've tried and tweaked quite a few different versions of this and here's my favorite homemade Caesar salad dressing. It's a lot cheaper than the store bought stuff and takes a lot better.
Caesar Salad Dressing Recipe
Ingredients
1/3 cup olive oil
Dash of lemon
1 tbsp Worcestershire Sauce
3 tbsp vinegar
1 egg yolk
1 or 2 garlic cloves
1 tsp dry mustard
1/3 cup Parmesan cheese
Instructions
Place all ingredients together in a food processor and pulse until all is well blended.
Refrigerate at least 1 hour before serving. (You can tweak the garlic,lemon and Parmesan cheese to suit your taste.)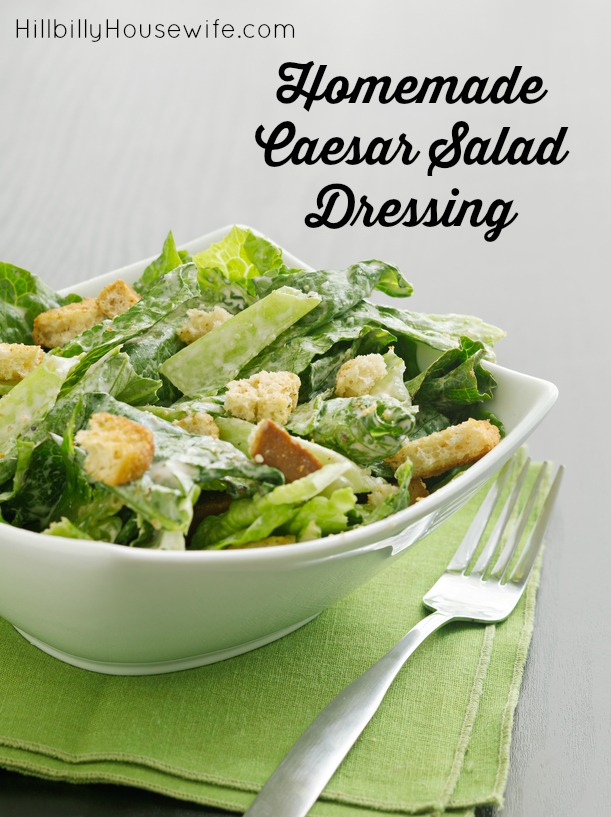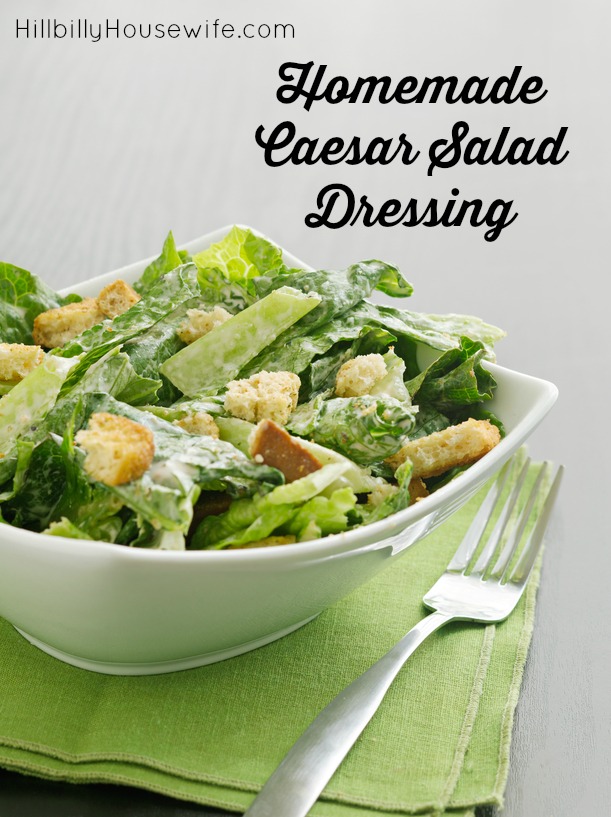 Highly Recommended – Penny Pinching Mama
Find out how Jill Cooper lived on $500 per month. This e-book is filled with over 500 practical, everyday ideas to help anyone stretch a small income.
Get your copy today at:
www.HillbillyHousewife.com/penny
Disclosure: Some of the links below are affilate links, meaning, at no additional cost to you, I will earn a commission if you click through and make a purchase.