Gingerbread Cookies With Anise
As a kid my neighbor made cookies with anise she rolled a dark dough into a long "snake" then cut it into pieces. I've been unable to find a recipe for it…help, please!

Marla
From The Hillbilly Housewife
I could be wrong, but it sounds like a gingerbread cookie. Below is my favorite recipe. You can roll out the dough and use cookie cutters as directed in the recipe, or roll the dough in a long "snake", wrap it in plastic wrap and refrigerate as directed. Then take it out, remove the plastic wrap and slice it 1/4 inch thick round cookies. Bake as directed.
Gingerbread Cookies With Anise
3 cups all purpose flour
1 1/2 tsp baking powder
2 tsp ground ginger
2 tsp ground cinnamon
2 tsp ground anise
1/2 cup butter
1/2 cup molasses
1/2 cup brown sugar
1/4 cup water
1 egg
1/2 teaspoon vanilla extract
Before you start, take out the butter and let it come to room temperature. It will make the dough come together more easily.
Combine the flour, baking powder and ground spices. Set aside.
In another bowl, cream the butter with the molasses, sugar, water, and egg. Add the vanilla and stir until combined.
Slowly add the flour mixture and mix until it is well incorporated. Make sure all the flour is mixed it, but be careful not to over-mix.
Divide the dough into three parts. Shape them into flat disks (about 2 inches thick), wrap it in plastic wrap and refrigerate for 3 hours.
Preheat the oven to 350F.
Roll out the dough to about 1/4 inch. This works best on a floured counter. You can use a rolling pin, or a clean glass bottle for this.
Cut out shapes with cookie cutters and place them 1 inch apart on an ungreased cookie sheet. Bake for 10 to 12 minutes.
Remove the cookies from the cookie sheet and allow them to cool completely on a rack. Store in an airtight container.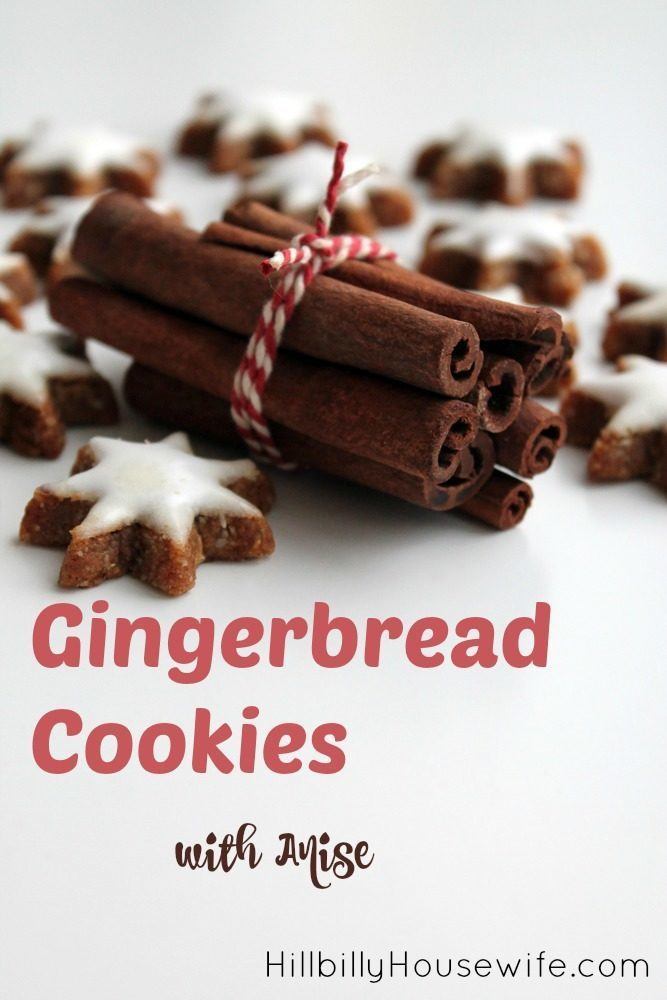 Do you have a different dark anise cookie recipe to share with Marla? Post it in the comments below. Thank you.
Disclosure: Some of the links below are affilate links, meaning, at no additional cost to you, I will earn a commission if you click through and make a purchase.