Frozen Pumpkin and Banana Smoothie
A few days ago I shared some tips with you for making and freezing pumpkin puree. Over the next few days I thought I'd share some recipes with you that I use the pumpkin in. Let's start with something quick and easy. I love starting my fall days with a yummy pumpkin smoothie. The banana adds a little sweetness and creaminess to the finished drink. It's a filling and healthy breakfast, but also makes for a great snack any time of the day.
Pumpkin Banana Smoothie Recipe
1 cup frozen pumpkin puree
1 frozen banana
2 tbsp honey or sugar (more or less to taste)
2 tsps pumpkin spice
2 cups whole milk
If the pumpkin puree is frozen solid, allow it to thaw until it is soft enough to chunk up. Slice the frozen banana and put all ingredients into your blender. Blend until smooth.
This makes 2 large smoothies.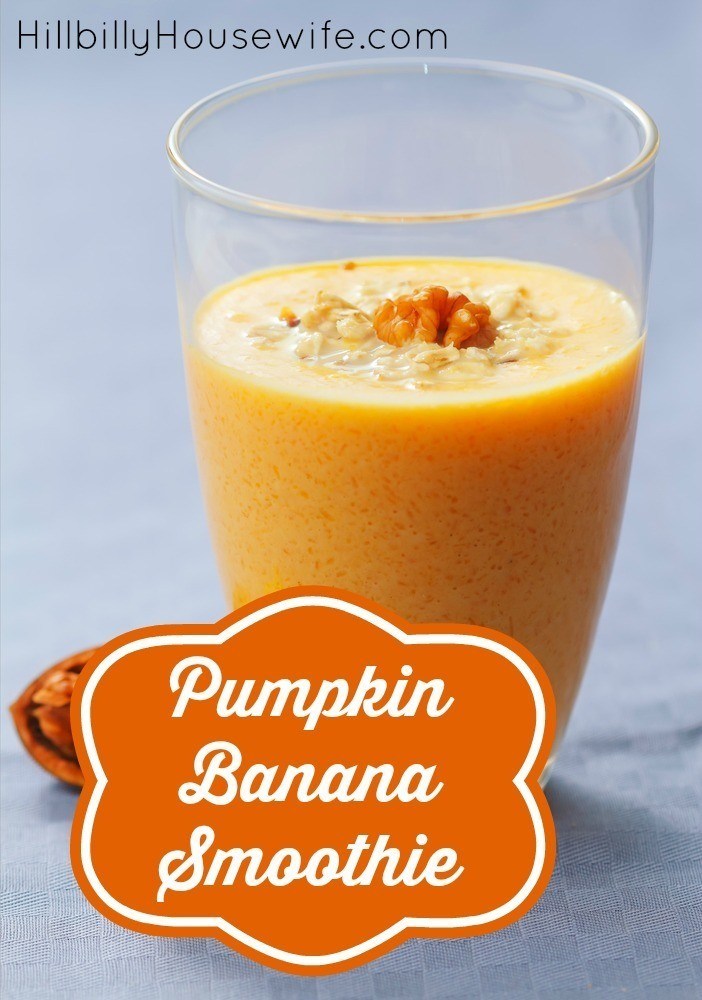 Disclosure: Some of the links below are affilate links, meaning, at no additional cost to you, I will earn a commission if you click through and make a purchase.