Creamy Queso Dip
Since the last two recipes were so well received, I thought I'd share another one from the "My Best Dip Recipes" cookbook with you.
This one is always a big hit at potlucks and of course when you have a bunch of people over to watch the ballgame. It's a delicious and flavorful cheese dip. Cheese, sausage, tomatoes and more cheese … what's not to love.
Don't tell anyone, but we've also had this for dinner. Yep… it's that good.
By the way, if you're not a big fan of cream of mushroom soup, feel free to substitute any other flavor or make your own "Cream of Anything Soup Mix".
Queso Dip Recipe
Ingredients
1 (32 oz.) package Velveeta Cheese, cubed
1 lb. ground sausage
1 (8 oz.) package cream cheese, cubed
1 (10.75 oz.) cream of mushroom soup
1 (10 oz.) can Rotel
Instructions
Brown sausage, drain and set aside.
Add cream cheese and Velveeta to a crock pot. Pour in the cream of mushroom soup and Rotel, stir. Turn the crock pot on low setting for an hour. Then add the sausage and continue cooking, stirring as needed, until all ingredients are well combined and creamy.
Serve with tortilla chips.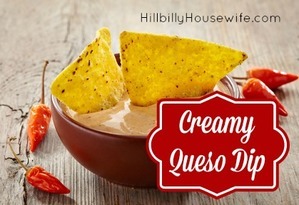 Ready for more delicious dip recipes? Take a look at the "My Best Dip Recipes" Kindle Cookbook for lots of yummy recipes including: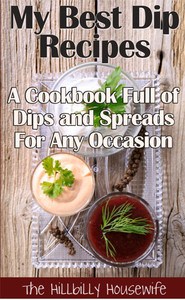 Artichoke and Spinach Dip
Bacon Cheeseburger Dip
Bacon Ranch Dip
Horseradish and Cheddar Spread
Cheesy Chili Dip
Creamy BLT Dip
Pumpkin Dip
 Queso Dip
Creamy Bell Pepper Dip
Cucumber Dill Dip
Shrimp Dip
Fruit Dip
Tuna Cheese Spread
White Pizza Dip
Disclosure: Some of the links below are affilate links, meaning, at no additional cost to you, I will earn a commission if you click through and make a purchase.