Cornmeal Gravy
My grandmother used to make what she called cornmeal gravy… anyone ever hear of it?
If so, could you please pass on how to make it?
Many thanks
From the Hillbilly Housewife:
I had a chat with some of the women on my husband's side of the family and they agree with Lawana's comment below. Here's her recipe for easy reference.
Cornmeal Gravy
Ingredients
1/2 cup corn meal
1 cup water
salt and pepper to taste
1 cup milk or buttermilk
1 teaspoon oil or bacon grease
Instructions
In heavy skillet brown corn meal to a golden brown, add salt and pepper, then stir in the oil. Combine the milk and water and pour as much as needed to boil. Make sure the gravy is thin enough too, because it will thicken slightly after it is cooked. Let boil for about 2 minutes.
Of course you can also fry a little sausage, then add the cornmeal to brown and go from there. The sausage will release plenty of fat to cook the gravy. I like to leave the sausage bits in it for extra flavor.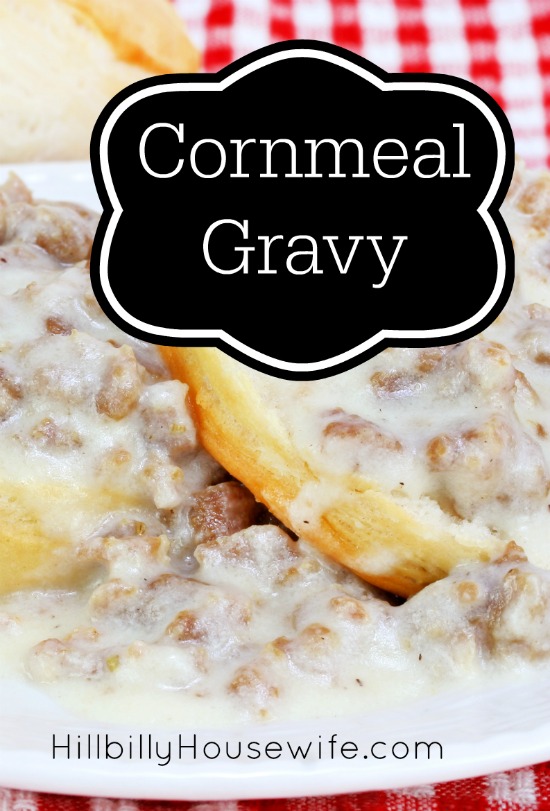 Ready to make more than just gravy from scratch at home? Take a look at this little gem of a cookbook full of homemade mixes.
Homemade Mixes – Make It Yourself and Save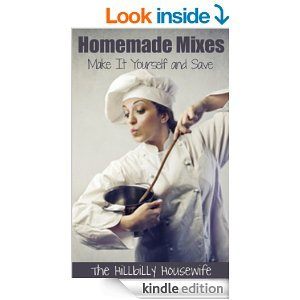 Making your own mix from scratch rather than buying it in the store not only saves you money but also saves you from all the additives and preservatives that are put in the foods we buy. The recipes include:
Apple Pie Spice Mix
Basic Muffin Mix
Brownie Mix
Caribbean Jerk Seasoning
Chocolate Chip Cookie Mix
Corn Bread Mix
Cream of Soup Mix
Fajita Seasoning
Fish Fry Coating Mix
Fruited Oatmeal Mix
Homemade Taco Seasoning Mix
Homemade Vanilla Chai Tea Mix
Disclosure: Some of the links below are affilate links, meaning, at no additional cost to you, I will earn a commission if you click through and make a purchase.