Chicken Teriyaki Recipe
Teriyaki is Japanese cooking technique where the meat is grilled (similar to hibachi). To adapt this for home cooking, we're fixing it in a large skillet. Let's start by mixing up the Teriyaki sauce which will act as marinade and flavoring agent in this dish.
Teriyaki Sauce
•    1/3 cup soy sauce
•    1/3 cup water
•    ¼ cup sake
•    ¼ cup mirin
•    3 tbsp sugar
•    1 tsp grated ginger
You'll notice that there are some very specific ingredients in this dish (namely sake and mirin). They can be a bit pricy. If you prefer, you can buy a bottle of premade Teriyaki sauce or replace them with a little white wine and sugar (or even just a splash of simple sirup).
Mix the above ingredients in a large bow.You want a large bowl so you can add the chicken in the next step.
Now for the rest of the dish…
Chicken Teriyaki
•    1 ½ pounds boneless skinless chicken thighs.
•     Prepared sauce
•    1 tablespoon vegetable oil
•    1 cup bean sprouts
•    2 tablespoons cornstarch
•    4 tablespoons water
Cut each chicken thigh into strips, and add them to the bowl of teriyaki sauce. Cover and refrigerate for at least an hour before cooking.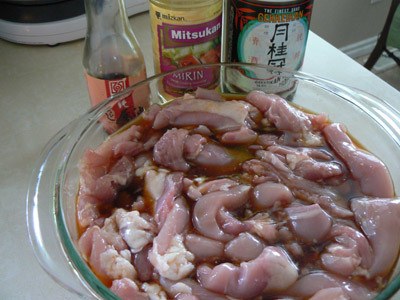 Get out a large skillet and add the vegetable oil. Heat it over medium heat, then start to add the chicken. I pick them out with a fork and gently drop them in the pan. Keep the marinade to use a little later.
Cook the chicken in the oil until it is browned on all sides.
Once the chicken is browned, add the marinade to the pan and bring to a simmer. Add the bean sprouts and simmer for a few minutes.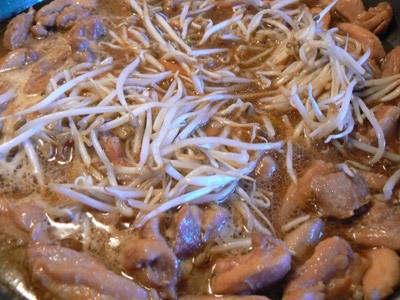 While the chicken simmers, mix the cornstarch with the water until its smooth. Add the cornstarch mixture to the pan and stir continuously until thickened.
Serve with white rice.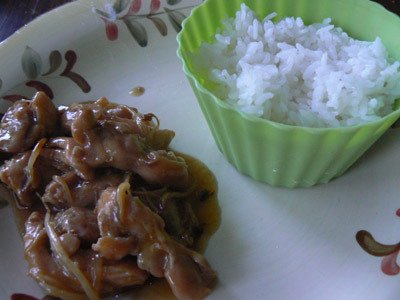 We all want to get the most out of our money, right? And we all love to get meals on the table with the least amount of effort and time spent in the kitchen.

But wouldn't you also love to get out of the kitchen fast AND with a few extra meals in the fridge and freezer?

Squeezing the most out of every cent you spend on groceries is what Cook Once Eat Twice is all about.

Now you can learn how to cook in ways that not only put dinner on the table economically, but with plenty to spare! And, we're not just talking leftovers here… we're talking about planning meals with NEW CREATIVE meals to come.

In this ebook, you'll learn about the strategies needed to get two, three, or MORE meals out of one cooking session. PLUS you'll get over 300 recipes to help you prepare a delicious plan of attack!

Click on and buy Cook Once Eat Twice today to start getting the most out of every meal!
Disclosure: Some of the links below are affilate links, meaning, at no additional cost to you, I will earn a commission if you click through and make a purchase.