Chicken Bundles
Today I thought I'd share another quick family favorite with you. It uses a creamy chicken filling wrapped around crescent roll dough and baked up. Add a salad and dinner is done. I also like to make these to take with us on a picnic lunch or dinner. Wrap them in foil to keep them hot and eat as soon as you get out to the park.
It's a different way to use up leftover chicken that doesn't involve chicken salad or a chicken and rice casserole.
Baked Chicken Bundles
1 (8-ounce) package cream cheese, softened
1/4 cup milk
1 teaspoon dill weed
1/2 teaspoon salt
1/2 teaspoon pepper
4 cups cubed cooked chicken
1/2 cup finely chopped celery
4 green onions with tops, thinly sliced
3 (8-ounce) tubes refrigerated crescent rolls
1/4 cup butter or margarine, melted
1/4 cup seasoned bread crumbs
This recipe makes 6 servings.
In a mixing bowl, beat cream cheese, milk, dill, salt and pepper until smooth.
Stir in chicken, celery and onions.
Unroll crescent roll dough and separate into 12 rectangles, four from each tube; place on a greased baking sheet and press the perforations together.
Spoon 1/3 cup of chicken mixture into the center of each rectangle. Bring edges up to the center and pinch to seal.
Brush with butter; sprinkle with bread crumbs.
Bake at 350° for 15-20 minutes or until golden.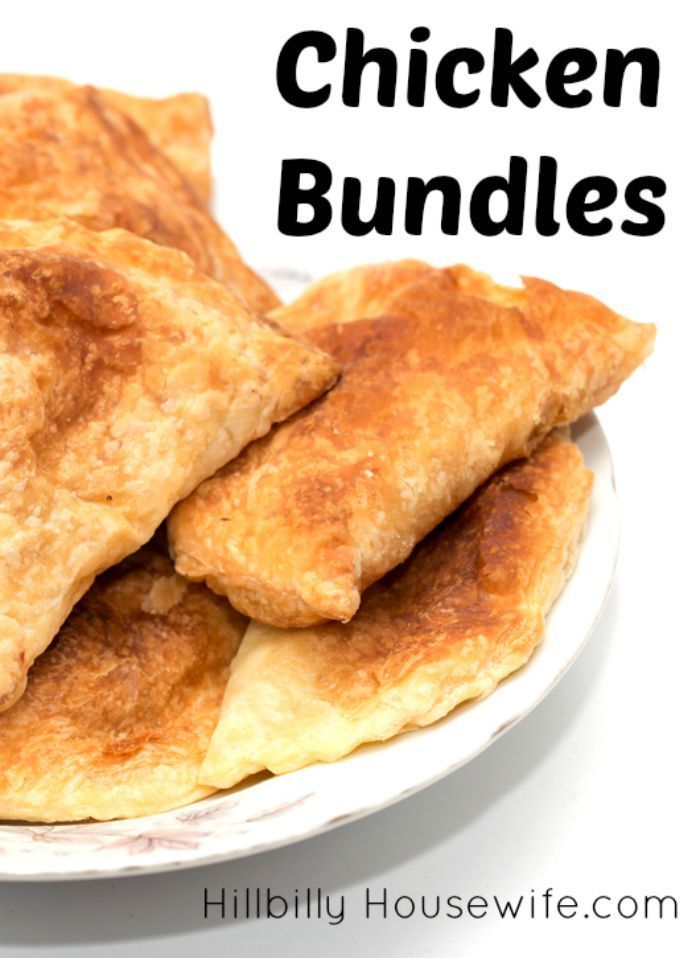 Disclosure: Some of the links below are affilate links, meaning, at no additional cost to you, I will earn a commission if you click through and make a purchase.