Caesar Salad Dressing Recipe
One of my favorite meals is a big plate of romaine lettuce with homemade Caesar Salad dressing. Throw in a few croutons and some leftover chicken and I'm a happy girl. Sure, you could use bottled dressing on this type of salad but where's the fun in that? Once you make up a batch using the recipe below, you won't go back to store-bought. The taste is so much better and it is quick and easy to blend together.
You need a blender to make this homemade caesar salad dressing. It works out pretty well in a food processor, but the results with a blender are so much better that I never make it with a food processor, or rather, did so only once. Second of all, the anchovies are completely optional. According to Julia Child, who ate it as a child in the 1920's, prepared by Chef Caesar himself, the original Caesar Salad did not have anchovy in it at all. This was added later by an innovative chef whose name is lost to history. So if you like anchovies, add them, if you don't, just leave them out.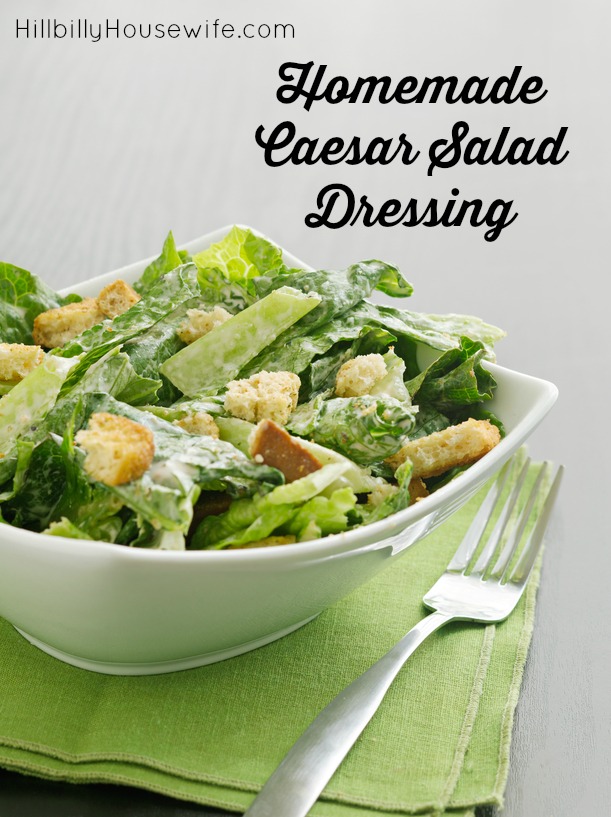 Caesar Salad Dressing Recipe
Ingredients
2 cloves garlic, minced
1/2 teaspoon dry mustard
3 or 4 tablespoons lemon juice
1 teaspoon Worcestershire Sauce
2 oz can anchovies, or 1 tablespoon anchovy paste (anchovies are optional)
1 cup vegetable oil
2 tablespoons vinegar
1/2 teaspoon pepper
1/4 cup Parmesan cheese (optional)
Instructions
Get out your blender. In it, combine the garlic, mustard, lemon juice, Worcestershire sauce and un-drained anchovies, if you are using them. Put the lid on the blender and whirl it around until it is smooth. With the blender still running, begin pouring in the oil, in a small, narrow stream. The dressing will begin to emulsify, thicken and become creamy, sort of like mayonnaise. After you've added all of the oil turn the blender off. Measure in the pepper, Parmesan cheese, and salt to taste (if you used anchovies, you probably won't need salt. If you omitted the anchovies, add 1/2 to 1 teaspoon, according to how you like it). Blend briefly to mix in the seasonings. Scrape the dressing into a pint sized jar. Store in the fridge.
© 2023 Copyright www.HillbillyHousewife.com
If Caesar Salad Dressing isn't your thing, Here are six of my favorite homemade salad dressings. Try them all and see which one you like best.
For more recipes for simple mixes and "convenience foods" that you can make yourself, check out:
Homemade Mixes – Make It Yourself and Save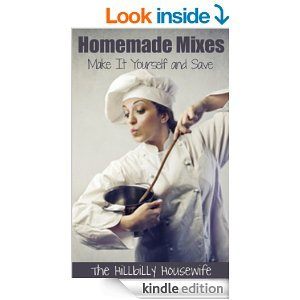 Making your own mix from scratch rather than buying it in the store not only saves you money but also saves you from all the additives and preservatives that are put in the foods we buy. The recipes include:
Apple Pie Spice Mix
Basic Muffin Mix
Brownie Mix
Caribbean Jerk Seasoning
Chocolate Chip Cookie Mix
Corn Bread Mix
Cream of Soup Mix
Fajita Seasoning
Fish Fry Coating Mix
Fruited Oatmeal Mix
Homemade Taco Seasoning Mix
Homemade Vanilla Chai Tea Mix
Disclosure: Some of the links below are affilate links, meaning, at no additional cost to you, I will earn a commission if you click through and make a purchase.