Buttermilk Baking Mix
I love making my own homemade convenience foods and this buttermilk baking mix is my favorite around the holidays. It makes whipping up a fresh batch of biscuits easy as pie. The same biscuit dough makes a great topping for pot pies made from leftovers and this mix makes the most amazing waffles and pancakes. I hope you give it a try. It works in any recipe that calls for a baking mix like Bisquick.
10 1/2 cups flour
1/4 cup baking powder
1 1/2 tablespoons salt
1/2 cup sugar
2 cups shortening
1 cup buttermilk powder
1 1/2 tsp. baking soda
In a large bowl, mix all ingredients with an electric mixer until particles are small and uniform in size.
Store on a shelf in a tightly-covered container. Makes 13 cups mix. Storage life is approximately 3 months.
Use the buttermilk baking mix anywhere else you see Bisquick or Biscuit Mix called for. This gives your baking goods (like biscuits, pancakes and waffles) a richer flavor.
Here are two more homemade baking mix recipe. The first is for a whole wheat baking mix, the second for a traditional homemade baking mix.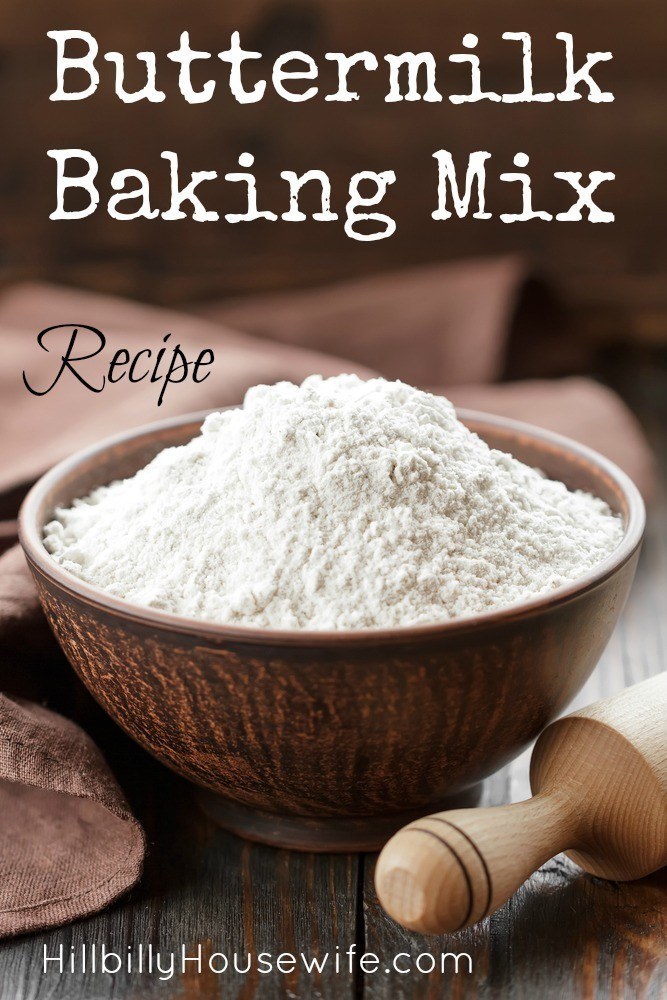 Homemade Mixes – Make It Yourself and Save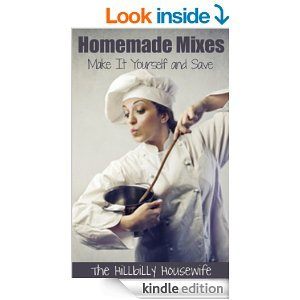 Making your own mix from scratch rather than buying it in the store not only saves you money but also saves you from all the additives and preservatives that are put in the foods we buy. The recipes include:
Apple Pie Spice Mix
Basic Muffin Mix
Brownie Mix
Caribbean Jerk Seasoning
Chocolate Chip Cookie Mix
Corn Bread Mix
Cream of Soup Mix
Fajita Seasoning
Fish Fry Coating Mix
Fruited Oatmeal Mix
Homemade Taco Seasoning Mix
Homemade Vanilla Chai Tea Mix
Disclosure: Some of the links below are affilate links, meaning, at no additional cost to you, I will earn a commission if you click through and make a purchase.