Black Eyed Peas Recipe
Down here in the south, it's tradition to eat greens and black eyed peas on New Year's Day (usually served with ham and some other sides.)  Black eyed peas actually have quite a long history of bringing good luck and prosperity to a number of people.  Here in the south, it is most widely believed that the tradition of eating a dish of black eyed peas on New Year's Day dates back to the time of the Civil War.  Black eyed peas grow in hot climates, so when the northern troops raided the fields in the south, these 'field peas' were believed to be suitable only as feed for grazing cattle, leaving the crop intact.  Southerners kept their crop of black eyed peas and the abundance of this crop was seen as a very welcome resource.
The symbolism grew with time and story-telling.  For instance, black eyed peas swell when they are cooked, which symbolizes prosperity.  Traditionally, black eyed peas are cooked along with greens such as collard or mustard, symbolizing money.  The strangest symbolism is the pork.  Typically, the dish is cooked with some sort of pork such as a ham hock.  And since a pig digs and forages in a forward motion, pork symbolizes a positive or forward movement (progress) in the coming year.  Some say the cornbread served with the meal symbolizes gold.  Whatever the symbolism, one thing we know for sure – black eyed peas are a welcome sight on any New Year's Day table.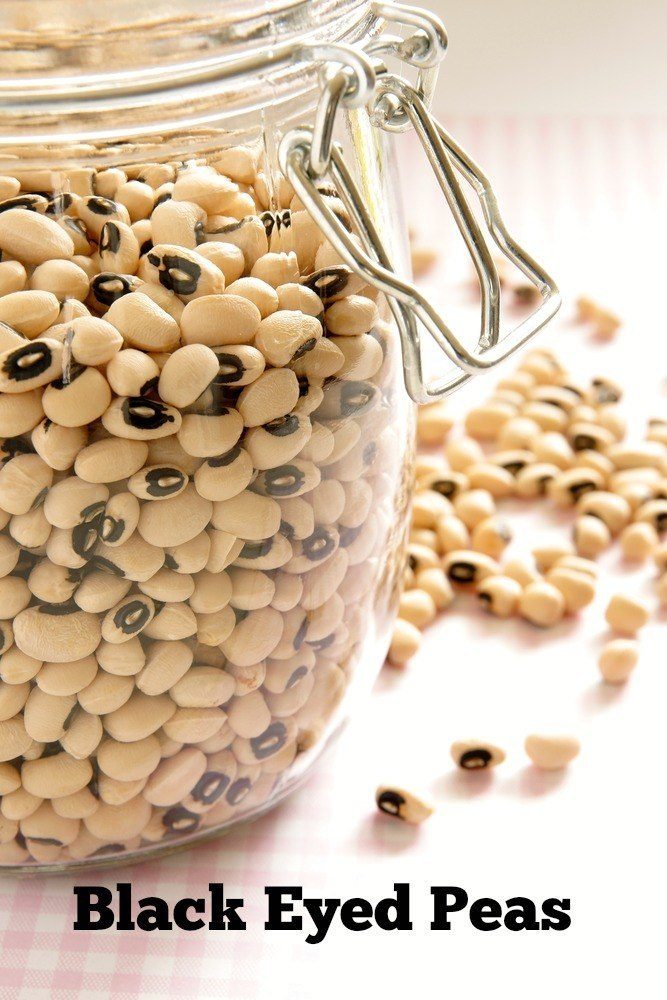 Black eyed peas are easily fixed from dried peas. This frugal dish is another way to help ensure prosperity in the coming year.  Here's my favorite recipe.
Black-Eyed Peas Recipe
1 1/2 cups dried peas (black eyed)
2 cups cold water
1 onion
ham hock
salt and pepper to taste
Chop your onion.
Put the black eyed peas, water, onion and ham hock in a pot. Bring the mixture to a boil, then simmer on medium heat for 2 hours or until your peas are tender.
Season with salt and pepper to taste.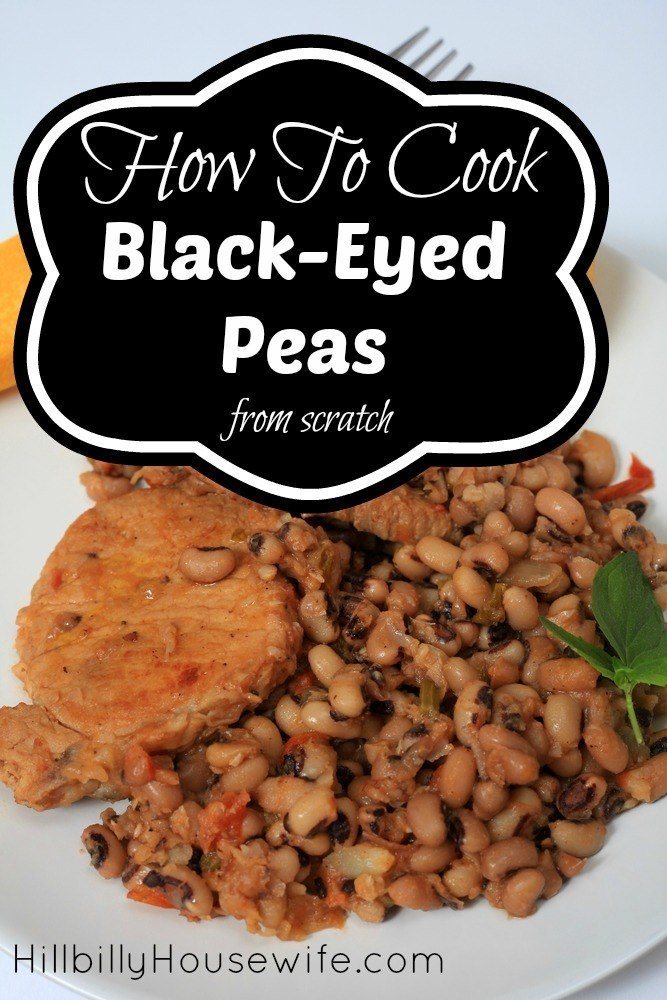 Now that you have your black eyed peas cooked, how would you like some more recipes? Click on and take a look at these other southern favorites:
Black Eyed Caviar
True South Hoppin John
Disclosure: Some of the links below are affilate links, meaning, at no additional cost to you, I will earn a commission if you click through and make a purchase.