Oven Barbecued Chicken
Are you looking for something quick and easy to fix for dinner? I've got you covered. We love this recipe. The chicken is delicious for dinner, but also makes for great leftovers. You can also do the same thing with thin pork chops. Just as tasty and easy to make.
3 pounds chicken legs &/OR thighs (leg quarters are fine)
1 cup prepared BBQ sauce (look for store brands to save)
In a plastic Ziploc bag, or shallow bowl combine the chicken and prepared BBQ sauce. Marinate the chicken in the sauce for several hours or overnight. Turn the chicken or the bag every now and then so that it soaks up the marinade evenly.
When you are ready to cook the chicken, pour the contents of the bag into a 9 by 13 inch baking dish. Add a little more BBQ sauce if you think you need it. Cover the pan with tin foil. Bake at 350 degrees for an hour. Remove the foil, and continue baking for half an hour. The chicken is now done.
Serve with coleslaw, canned pineapple and homemade biscuits. We also love it served over cooked rice.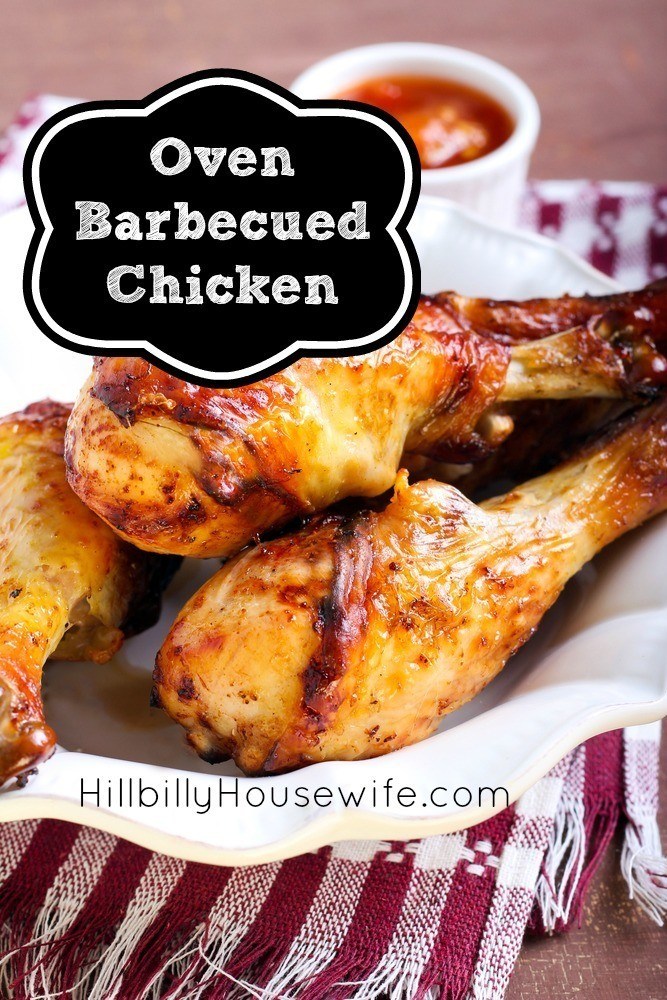 Disclosure: Some of the links below are affilate links, meaning, at no additional cost to you, I will earn a commission if you click through and make a purchase.