Barbecued Pork Sandwiches
We love good barbecue around here. I used to head down to a little restaurant down the road to pick up a pound or two … until I figured out how easy it is to make my own. Look for pork roasts to go on sale and stock up when you can. You can freeze the meat before you cook it, or freeze the cooked barbecue if needed. Instead of using a dutch oven, you can also cook it in your slow cooker. Mine takes about 6 hours on high or 10 hours on low (depending on the size of the roast).
Barbecued Pork Sandwiches
Ingredients
1 pork shoulder roast (about 5 pounds), trimmed and cut into 1-inch cubes
2 medium onions, coarsely chopped
2 tablespoons chili powder
1/2 teaspoon salt, optional
1-1/2 cups water
1 cup ketchup
1/4 cup vinegar
Hamburger rolls, split
Instructions
In a Dutch oven, combine meat, onions, chili powder, salt if desired, water, ketchup and vinegar. Cover and simmer for 4 hours or until the meat falls apart easily. Skim off the excess fat. With a slotted spoon, remove meat, reserving cooking liquid. Shred the meat with two forks or a pastry blender. Return to the cooking liquid and heat through. Serve on rolls.
If Cooking for Two: Freeze in serving-size portions to have a quick and easy meal.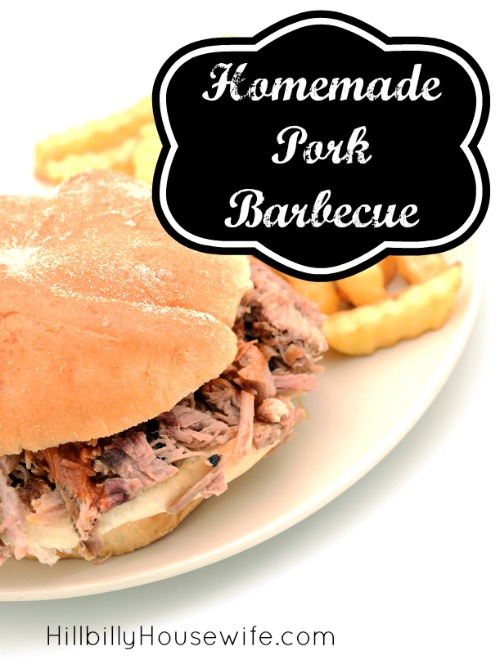 Disclosure: Some of the links below are affilate links, meaning, at no additional cost to you, I will earn a commission if you click through and make a purchase.