Replacing Cream Of Tartar in Recipes
Cream of tartar isn't something I usually keep around. There are only a few recipes that need it and without fail, I'll have everything else in the house when I'm getting ready to make something that calls for it. It's great for stiffening egg whites and also called for as a leavening agent in some baked goods. Since getting a little jar of the powder doesn't warrant a trip to the store, I've been looking for alternatives to use. Thankfully it is easily replaced with common household items. Here's what do do when you find yourself in the same predicament and need to replace the cream of tartar in a recipe.
Stiffening Egg Whites
While cream of tartar is your best choice for stiffening egg whites, white vinegar or lemon juice do the trick almost as well. Add 1/4 tsp of either liquid per egg white and beat until stiff peaks form. I have not noticed a change in flavor due to the vinegar or lemon juice.
In Baked Goods
Recipes for baked goods sometimes call for both baking soda and cream of tartar as leavening agents. You can use  a full tsp of baking powder to replace 1/3 tsp baking soda and 2/3 tsp cream of tartar. Bake as usual.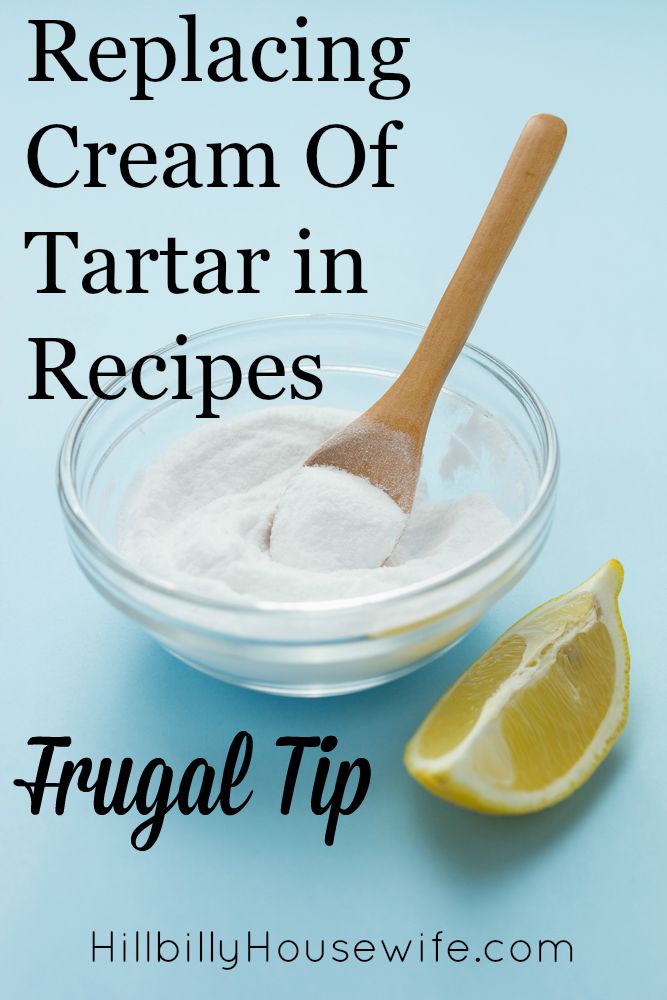 Disclosure: Some of the links below are affilate links, meaning, at no additional cost to you, I will earn a commission if you click through and make a purchase.