Removing Blueberry Stains From Clothing and Dish Towels – Frugal Tip
With blueberry season in full swing around here, we're busy harvesting and "putting up" those delicious berries. Unfortunately there's always some of the purple juice that gets on clothing or the rags I'm using while making pies, jelly and jam.
Getting Blueberry Stains Out
Start by rinsing the shirt, apron, towel or whatever piece of clothing you've gotten blueberry stains on with plenty of cool water. The sooner you can do this the better.
Next, rub some white vinegar into the stain. A toothbrush works well for this or just use your fingers and get it in there.
While you're doing that, put on a big kettle and bring some water to a boil. Pour it over the vinegar soaked stain until it's gone.
Now that blueberry stains aren't an issue any longer, try some new recipes from the Hillbilly Housewife's Blueberry Cookbook.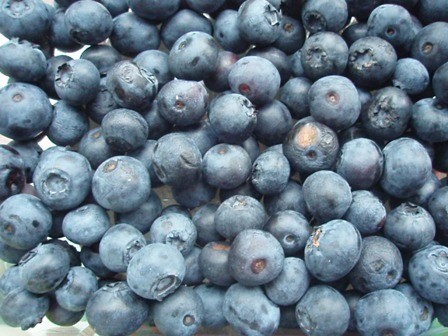 Disclosure: Some of the links below are affilate links, meaning, at no additional cost to you, I will earn a commission if you click through and make a purchase.