Poor Man's Gravy
This simple way to make a white gravy has been around for ages. You don't need much to whip up a batch and it's a nice topping for all sorts of savory dishes. In a pinch, it makes a filling breakfast served over toast or biscuits.
2 tablespoons margarine or bacon grease
2 tablespoons flour
1 teaspoon sugar
1/2 teaspoon salt
1/4 teaspoon pepper (scant)
1/2 cup tap water
1/2 cup milk
Get out a 1 quart sauce pan. In it, melt the margarine or bacon grease. Use a fork or whisk to stir in the flour. Stir until the flour is dissolved completely in the fat. Add the sugar, salt, and a scant 1/4 teaspoon pepper. Gradually whisk in the tap water, and then the milk. Cook and stir until thickened and bubbly. Boil for a full minute, and then serve hot.
Meat or vegetable broth may replace the water if desired. This recipe is easily doubled. Good with any supper dish, over potatoes or even on noodles.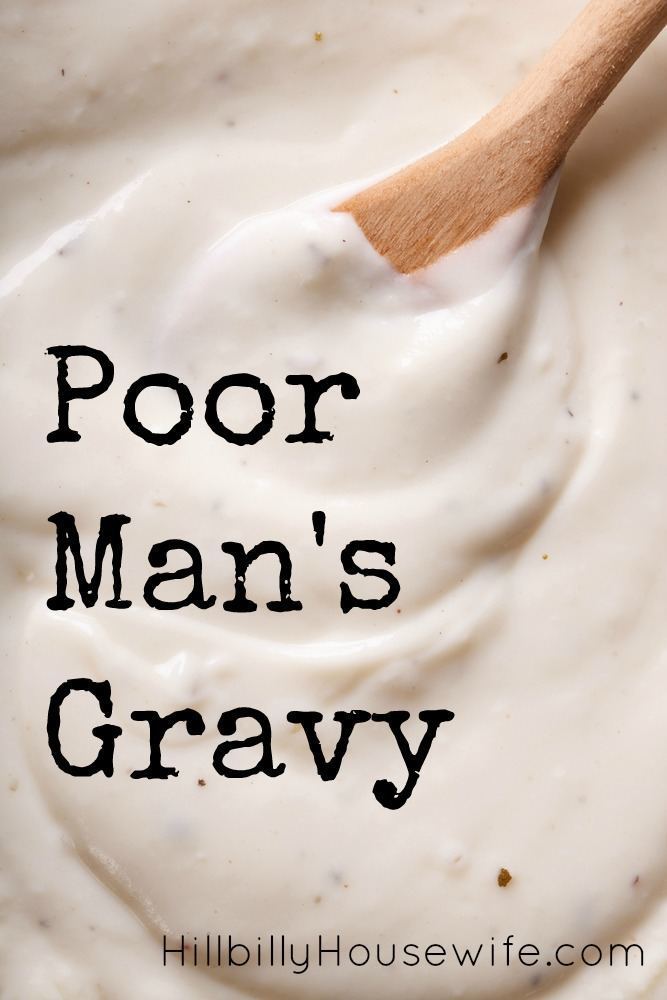 Disclosure: Some of the links below are affilate links, meaning, at no additional cost to you, I will earn a commission if you click through and make a purchase.