Poison Ivy Treatment
The following is a Reader tip for treating a light poison ivy outbreak. 
My two boys are highly sensitive to Poison Ivy. Very bad for two very active, woods romping, fishing, rolling in the grass and mud little boys such as mine 🙂
All summer, one of my boys will have a patch of the itchy miserableness. I have tried Every product marketed to relieve, dry up and prevent poison ivy outbreaks. To no avail, they all offer minimal relief, that's no-lasting.
UNTIL this lovely woman told me just weeks ago of a tried and true "old folks" remedy.
FELS NAPTHA soap!!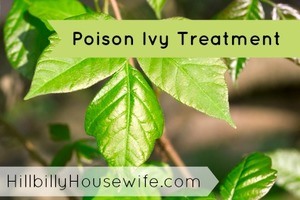 I was in disbelief. A bar of soap?? A bar of laundry soap?? No way!?? YES Way! for $1.27 I got a large bar of soap at Ace Hardware, washed my sons itchy hands, and after two washings it was almost dried up!!
Now when they come in from their outdoor adventures, they are immediately stripped and bathed in the soap (watch the eyes) to PREVENT breakouts, their outside clothes are laundered in shavings of the soap to get rid of the oil that can stay on clothing for up to a yr.
And if they do get a few itchy bumps, I cover the bumps in the lather and allow the lather to dry. It's my new, personal miracle!!! 🙂
I hope someone might find this as helpful as we have!
Blessings to you and yours!! 🙂
Disclosure: Some of the links below are affilate links, meaning, at no additional cost to you, I will earn a commission if you click through and make a purchase.