Plain Yellow Cake
3/4 cup softened margarine (1-1/2 sticks)
1-1/2 cups sugar
3 medium eggs
2 teaspoons vanilla
1 teaspoon salt
3 teaspoons baking powder (1 tablespoon)
3 cups flour
1-1/4 cups milk
Get out a big bowl. Put the softened margarine (you can soften it in the microwave if you like) and sugar into the bowl. Using electric beaters, or a strong arm, cream the two items together until they are light and fluffy. Add all three eggs, the vanilla and salt. Beat again, until the eggs emulsify (mix up) the whole mess. Add the baking powder, flour and milk. Now is when the electric beaters come in handy, but it can be done with a spoon and determination. Beat everything together for a full 2 minutes on high speed, or a full five minutes with your spoon and your muscles. The mixture should begin to look light, smooth, creamy and good. Turn the batter into either 2 well oiled 9-inch layer cake pans, or an equally well oiled 9 by 13-inch rectangular pan. Place the cake(s) in a 350F oven. Bake the layers for 25 to 30 minutes or the large pan for 35 to 40 minutes. Cool completely before frosting.
This recipe also makes great cupcakes. Drop the batter into well oiled muffin tins. I like using an ice cream scooper for this … it gives me the perfect amount of batter for my standard sized muffin tins. Bake at 375F for about 20 minutes. Makes about 28 cup cakes.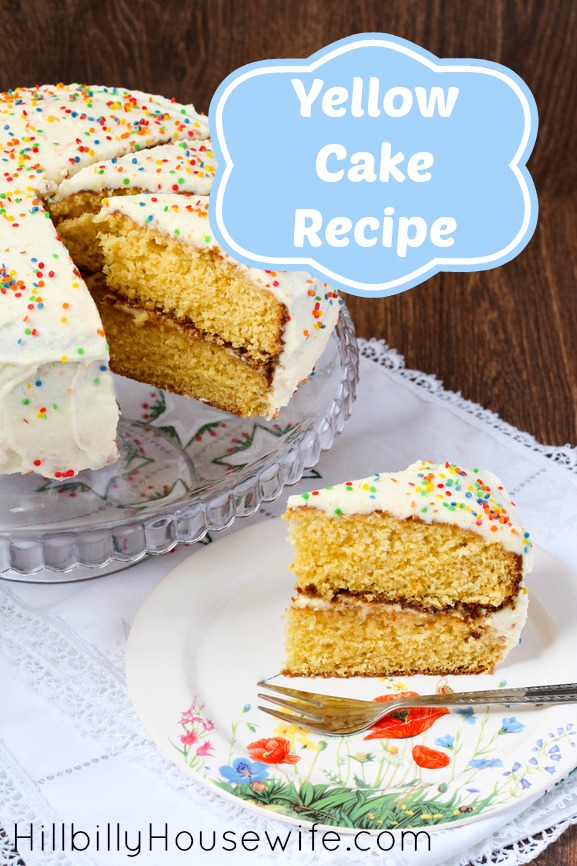 Disclosure: Some of the links below are affilate links, meaning, at no additional cost to you, I will earn a commission if you click through and make a purchase.