Peach Cobbler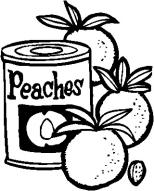 This peach cobbler recipe comes from HBHW reader Neilly P. and has been in her family for a long time. Her Grandmother has made as a quick, easy and satisfying dessert. It is especially good in the winter!
1 lg. can sliced peaches in heavy syrup
1 stick of margarine
1 cup self rising flour
1 cup sugar
1 cup milk
In a 9×13 casserole dish, melt margarine in hot oven (350 degrees). Be sure to let margarine melt completely until nice and bubbly in dish. While margarine melts, place the flour and sugar into a medium sized mixing bowl. Mix thoroughly until there are no large lumps left. Add the milk and mix until no longer lumpy. This can be done by hand with a spoon or fork but a hand mixer works much faster.
After the margarine is completely melted, remove dish from oven and pour peaches and syrup into hot margarine and gently mix peaches, syrup and margarine together so that all well mixed. On top of the peaches mixture, pour the milk mixture over the peaches.
Place the dish back into the oven and cook uncovered for about 30 minutes at 350 degrees. Check after 15 minutes to see if the crust has started to brown. Keep a close eye on it, if it has started to brown check it every 5 minutes afterward to make sure it does not get too brown. When ready, the top crust will appear a golden brown.
A quick note about the peaches in heavy syrup…I have tried the lower sugar types but the heavy syrup provides a much better flavor.
This dessert has been a favorite of my entire family for many, many years. I hope that others like it as well. I cook this dessert when I am crunched for time and need something nice to take to a church function or just as a quick dessert when we are all feel a need for something sweet and yummy!
Disclosure: Some of the links below are affilate links, meaning, at no additional cost to you, I will earn a commission if you click through and make a purchase.