Old Fashioned Fudge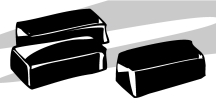 1-1/3 cups milk or evaporated milk
4 cups sugar
3/4 cup unsweetened cocoa
1/2 teaspoon salt
2 tablespoons corn syrup
1/4 cup margarine
2 teaspoons vanilla
Get out a large sauce pan, 3 or 4-quart sized. In it combine the milk and sugar. Start heating the mixture over medium heat. Stir in the cocoa, salt and corn syrup. Mix very well to dissolve the cocoa. Bring the mixture to a boil and allow it to cook until it reaches the Soft Ball stage when a small amount is dropped into a bowl of cold water, or 234° on a candy thermometer. When it does, remove the pan from the heat and place it on a dish towel or cake rack to cool down. Add the margarine and vanilla, but don't stir. Remember, Don't Stir it yet. Just let it sit by itself in a corner, almost forgotten. Let it cool until the bottom of the pan is barely warm to the touch, or about 110°. This may take as long as an hour, so be patient. When the fudge has cooled down, start beating it with a spoon or whisk. Very quickly (sometimes less than a minute, sometimes a couple of minutes) it will start to loose it's glossy, shiny appearance on top. When it just begins to loose this reflective quality, immediately pour it into a pan greased with margarine. You should grease the pan ahead of time, while the fudge is cooling in the pot. Shake the fudge in the pan to spread it evenly. Or if that doesn't work, try to spread it out with a spoon. Allow it to cool and harden, and then cut it into pieces. I use a 7 by 10-inch pan to set up this fudge, a 9-inch square pan would work too. As would an 8-inch square pan, although the pieces would be a little thicker.
Don't scrape the sides of the pan while you are making this recipe. The sugar on the sides of the pan will cause the whole batch to crystallize and it will still taste good, but have a grainy texture. I really recommend a candy thermometer for candy recipes. The cold water test is a skill that takes a lot of ruined batches to develop. This recipe makes about 2-1/4 pounds of fudge, it is so good I can't even tell you, you have to make it for yourself. Makes an excellent gift.
Disclosure: Some of the links below are affilate links, meaning, at no additional cost to you, I will earn a commission if you click through and make a purchase.