Natural Homemade Toilet Bowl Cleaner – Frugal Tip
I used to clean my toilet with plenty of harsh chemicals and bleach. If it didn't smell toxic while scrubbing, I didn't think it would get things clean. Then I stumbled across a simple and natural toilet bowl cleaner you can make yourself from two ingredients that are probably sitting in your kitchen pantry right now. All you need is some white vinegar and some baking soda. It gets the toilet bowls sparkly clean and doesn't smell nearly as bad.
Best of all, it's cheap and super simple to do.
Homemade Toilet Bowl Cleaner
1 cup Baking Soda
1 cup White Vinegar
Sprinkle the baking soda into your toilet bowl , doing your best to cover the entire inside. Pour the vinegar over the baking soda. It will start to bubble and fizz. Let it sit for about 5 minutes.
Take a toilet brush and give everything a good scrub. Flush the toilet and you're done.
It couldn't be easier. This is now my favorite frugal toilet cleaner.
For the outside of the bowl, I make a mixture of equal parts water and vinegar and spray it over the outside of the toilet, then wipe clean with a wet rag. I use the same water and vinegar spray to clean my counters, sink and shower.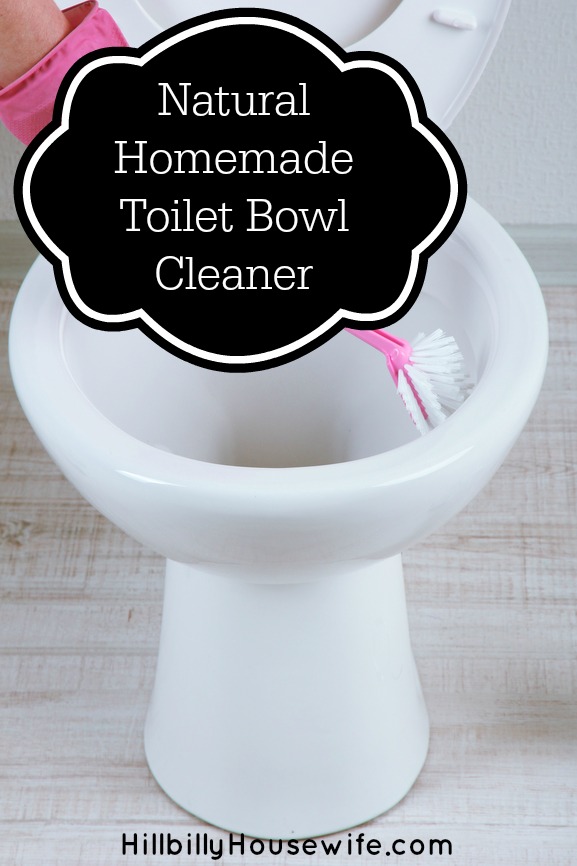 Disclosure: Some of the links below are affilate links, meaning, at no additional cost to you, I will earn a commission if you click through and make a purchase.